Coming in a neat little case, you get quite a lot for your your £17 - three pairs of different size silicone sleeves, three pairs of different size ear hooks (these slot into your outer ear folds), a charging cable and the headphones themselves. The latter stay together using magnets when not in use, which may well help store them, though neither are going to go far given the thick rubberised joining cable.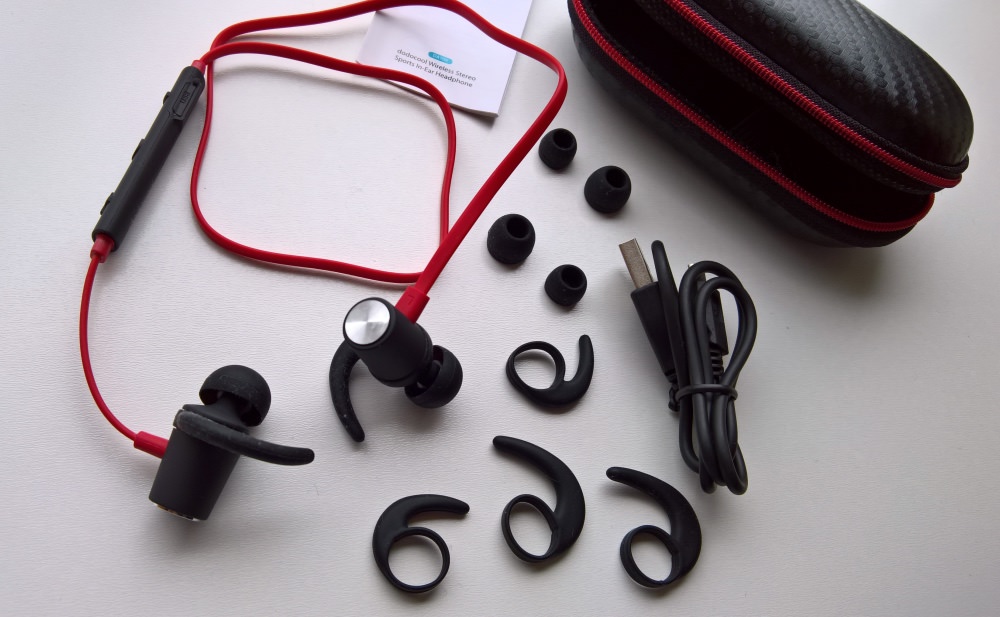 Near the right ear is the control module, also rubberised and well spaced. This also has the battery, which can be bigger than usual, providing 8 hours or so of playback, depending on the volume you listen at!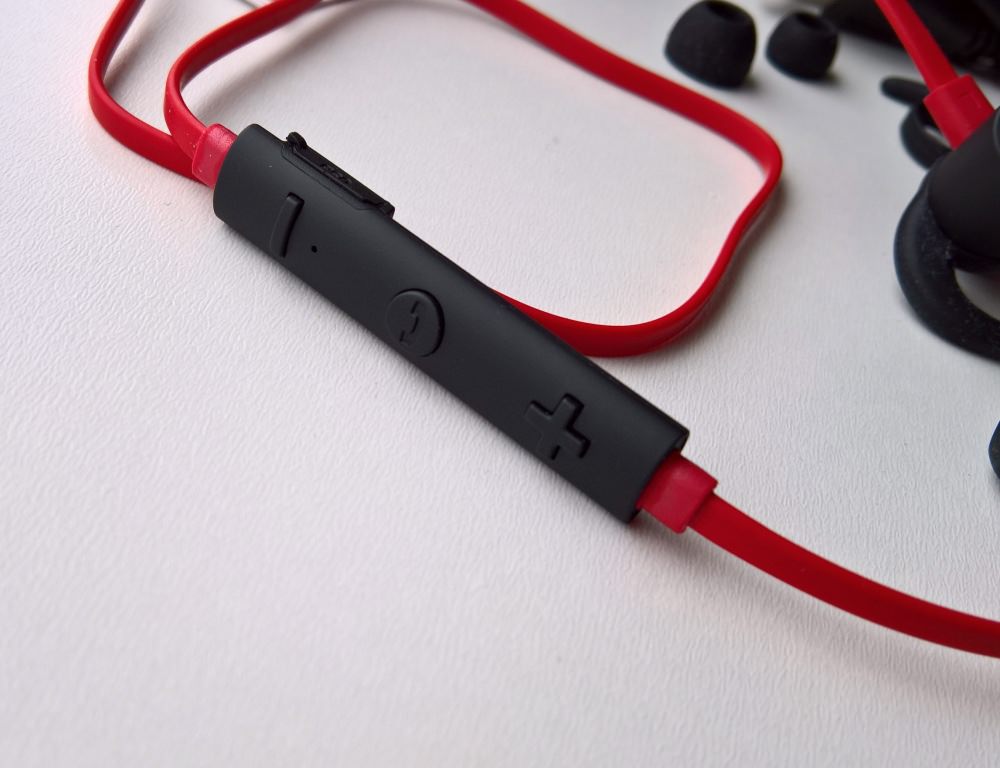 The standout feature here, other than the low price, is the firmness in the ears. With the silicone sleeves in your ear canal and with the ear hooks lodged firmly in your outer ear, there's a great sense of security - these will not fall out under any circumstance.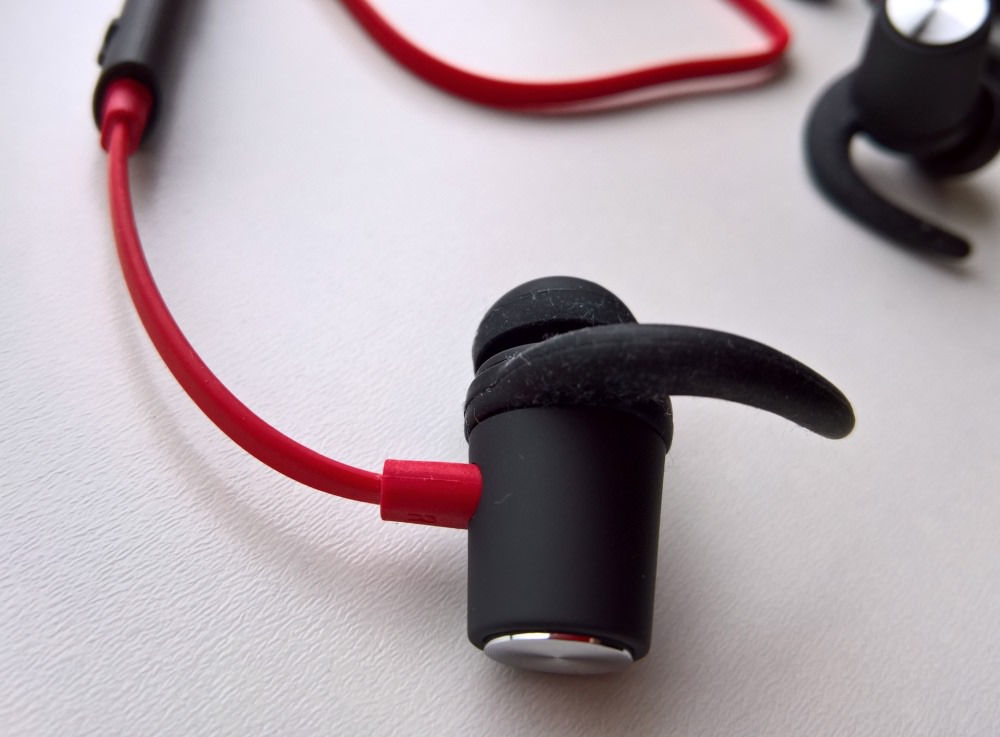 Volume is excellent, as is audio quality generally, within the parameters of this using Bluetooth compression, albeit supporting AptX HD, but it does depend on exactly which phone you're driving these from. Although there was plenty of bass (usually the first thing to go in small earbuds), the top end didn't have the crispness I've heard in the ROCKJAW wired headphones (reviewed here), for example. So perhaps not for audiophiles.
The Bluetooth, as opposed to wired, nature was covered by me in other mini-reviews:
Headphones
Bluetooth
Wired
Pros
No wires to get tangled.


Perfect sound quality, or as perfect as the DAC in your phone!

No need to charge the headphones.

Cons

Audio quality has to 'compressed' again, so there's some loss in fidelity.

Possibility for random disconnections and blips

You have to keep the headphones charged.

A wire to get tangled or caught on things.
And this is all true for the dodocool solution too - I was hearing slight hiccups and blips in my music every few minutes. I realise that Bluetooth audio depends on the phone too, and what the phone might be up to in terms of processor load, so this may not be the accessory's fault - it's just an endemic issue with Bluetooth headphones for some people and their use case. Being quite tall, when I'm running or walking there's almost a metre between the phone and accessory and that metre is being constantly assaulted by clothes movement and fluctuations in signal strength. Maybe. That's my theory. In any case, I wasn't happy with the miniscule breakups and was happy to back to my regular wired headsets. Sorry, maybe that's just me!
The dodocool headphones here charge over microUSB in a couple of hours. At £17 inc VAT in the UK these are very decent value if running and keeping your audio in place is critical. Just make sure to test them thoroughly with your own handsets, in case 'going wireless' isn't for you!*
* bringing me to numerous rants by me about the industry's switch away from a standard 3.5mm jack.