From the Store description:
Prepare for adventure!

Backroads is the definitive trip planner and trip companion app for the obsessive trip planner. It is designed to be the place where you gather and organize all the information you gained during planning, so that everything is readily available at your fingertips when you're on the road.

Have you ever found yourself writing down GPS coordinates for some obscure point of interest? Saving off GPX or KML files to guide you to that unknown wonder in the wilderness? Writing down a detailed day-by-day plan for your hard-earned vacation? Or simply wishing you could visualize your upcoming trip in one place? If so, this is the app for you: Backroads was designed by obsessive trip planners to help you prepare for your own adventures.

KNOWN ISSUES: The Windows 10 Creator's Update has a number of map-related bugs which can cause the app to crash. The Fall Creator's Update appears to have fixed most of these issues.

Features

Trip planner
Trip companion
Road trip planner
Weather forecast
GPS tracker
GPX track viewer
KML track viewer
Normally I'd head outdoors and try this for real, but it's heading into winter here in the UK, so I'll content myself with annotating the developer's example screenshots: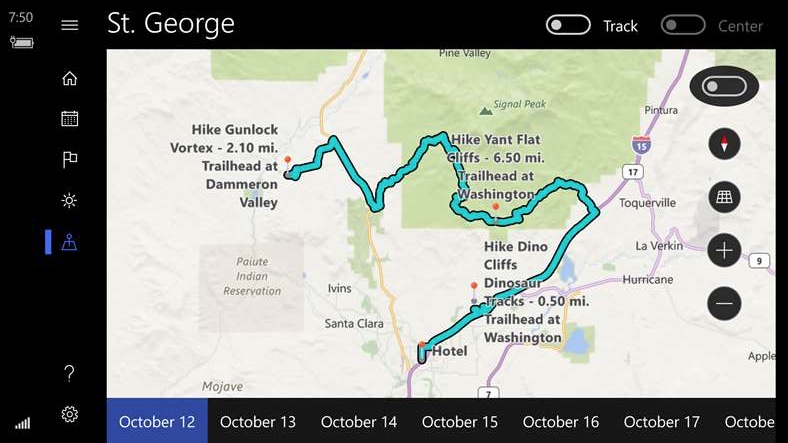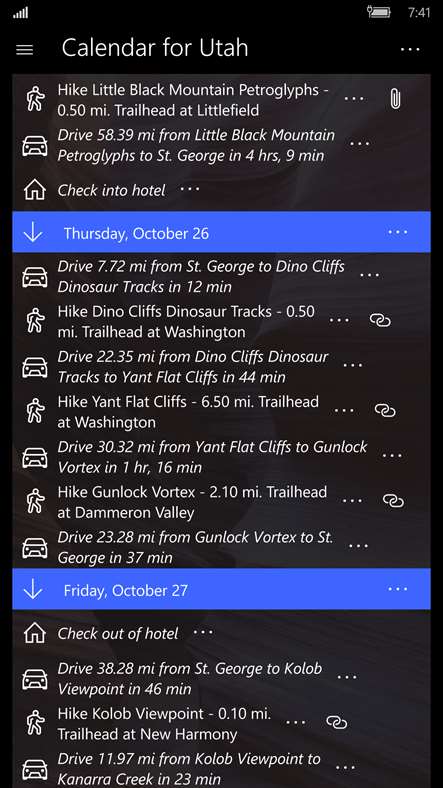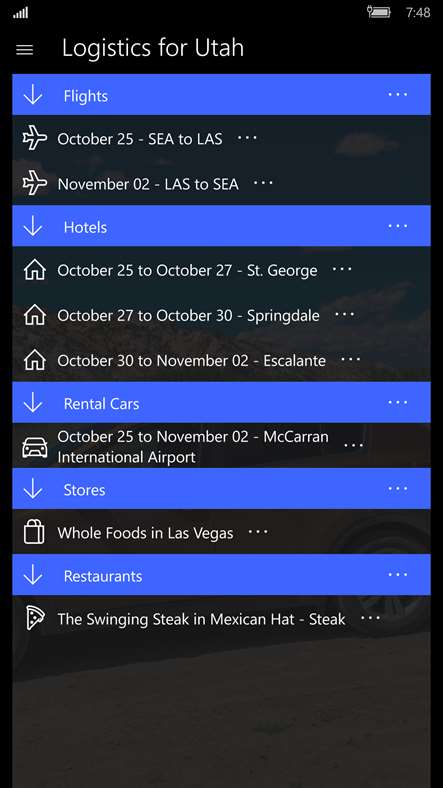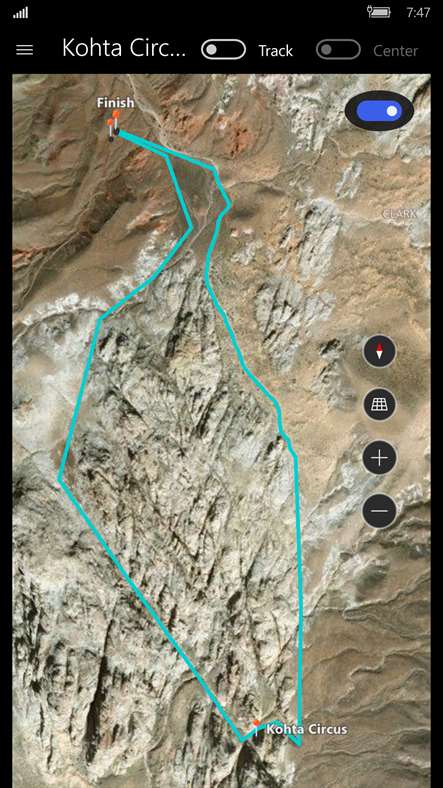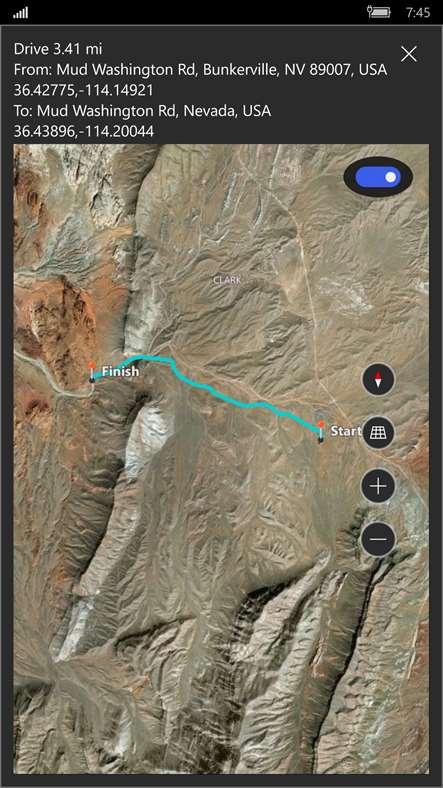 You can grab this in the Store here. Comments welcome if you get to try it for real.
PS. See also GeoMeterPro 10 UWP, a direct competitor, reviewed here.