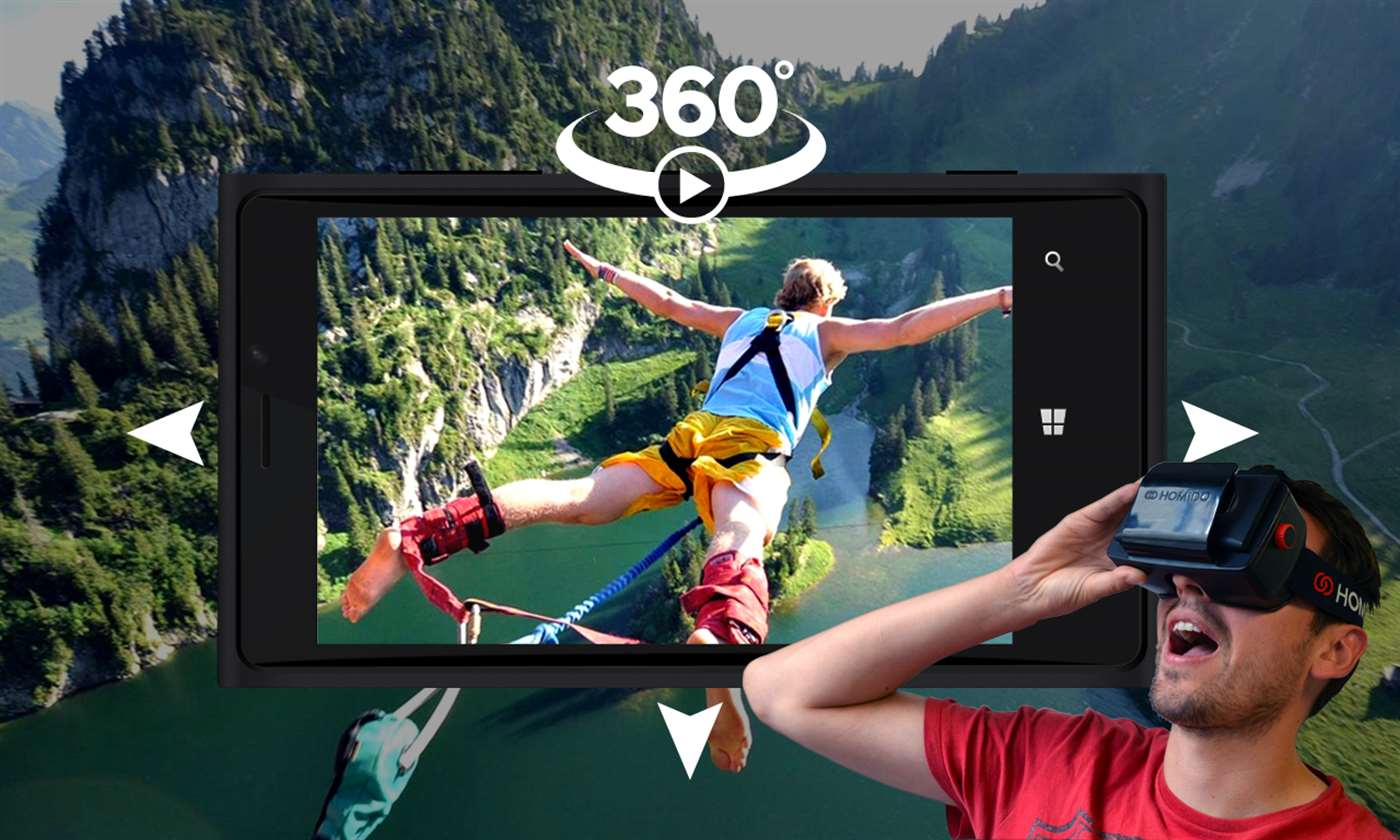 Here's what's new this year so far, approximately:
Bug fixes, including crash on launch
Introduction of a genuine Windows 10 UWP (works with Xbox One too) - but the old version for Win 8.1 (Desktop+Phone) is still updated in parallel. (Note : you can use gamepads on Windows Mobile 10)
Spherical Video SBS (Side By Side) handled (top-bottom or left-right)
Sensor performance improved
General performance improved
You can read 360° images/photos now (local files or URI)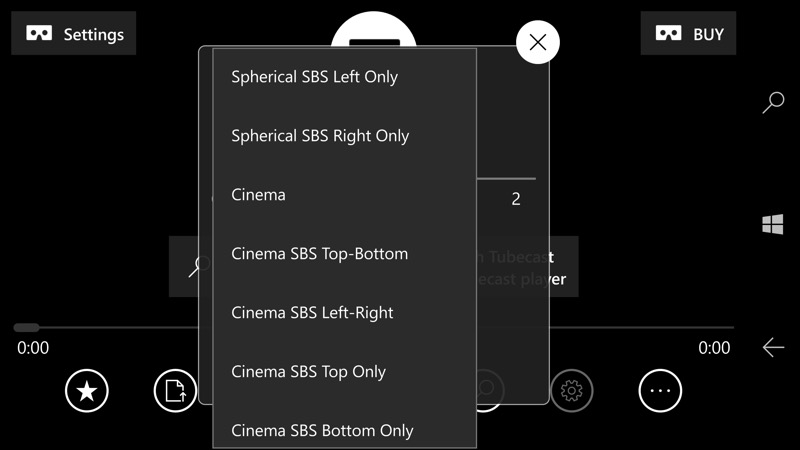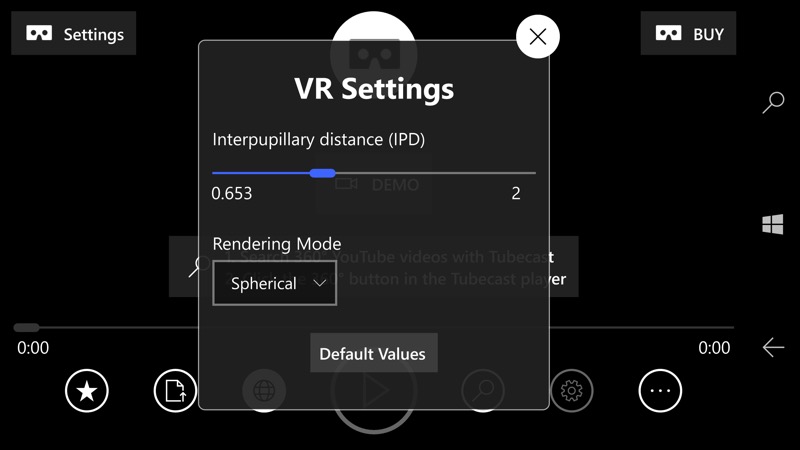 The twin-app approach is tortuous, but does work. I do think it would have made more sense to build all this into Tubecast itself, but that's up to the developer. In the meantime, you can try Video 360 for free here in the Store. You get 20 trial videos before you're asked to cough up the minimal $2, which is generous.
Our VR expert, Ed, says:
"I recently reported a bug with the Video 360 app, which the developer then fixed within a couple of days. That sort of support from a developer is worth encouraging.
More importantly, the app now operates as an excellent 2D or 3D virtual cinema, as well as a 3D 360 video viewer. If you haven't watched a film that way then you have to try it! It really does feel like being at the cinema. Gravity looks fantastic in full 3D widescreen, but Whiplash in 2D (which I missed in the real cinema at the time) is just as valid a use for Video 360. Though eating your popcorn is somewhat challenging with a box strapped to your face!"