In fairness, there's always been a 'Lite' version of 8 Zip that's free, but still... 62p! Essentially, the full version lets you work with a vast array of compression formats, not just ZIP files.
Here's a summarised changelog of the updates to 8 Zip in the last 12 months, to give you an idea of the developer's efforts:
Creators Update support
Extended Share contract feature, now you can easily: - send files from archive to the clipboard; - unpack compressed file simple by sending it to 8 Zip from any other app including Explorer; - unpack several archives at once; - compress files with Share from another app including Explorer.
Implemented auto update if you modified compressed document in external application.
Added option to turn on app window transparency (aka NEON).
Added compact overlay mode for image/audio/video viewer (aka Picture in picture).
Added equalizer to audio player.
The restoring of original time of files and folders during extraction was added.
Xbox One support.
Comic Book Archive support (.cbz, .cbr)
UI improvements.
New languages: Albanian, Croatian, Estonian, Finnish, Hungarian, Serbian, Swedish.
Improved ability to select items in list for pen and mouse. Now you can do it using selection rectangle.
Integration with Cortana
Basic support of multitasking was added: packing and unpacking of small archives can be performed if app was minimized.
Progress bar is shown when archive is opening.
Some example screenshots of 8 Zip, the UWP app, in action on my Lumia 950 XL: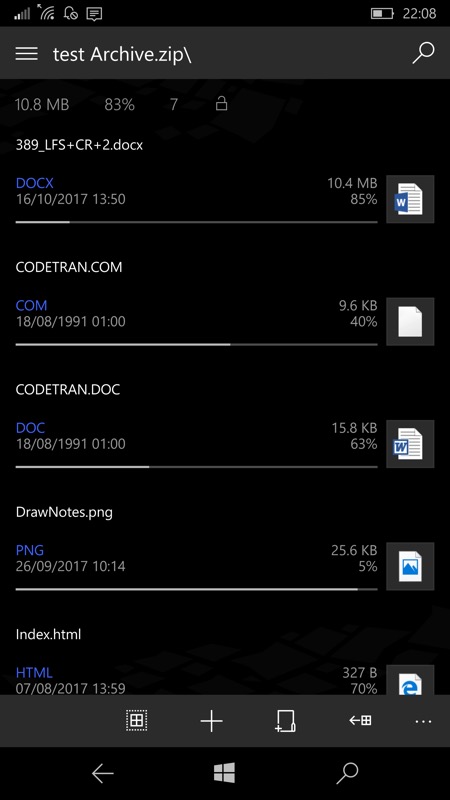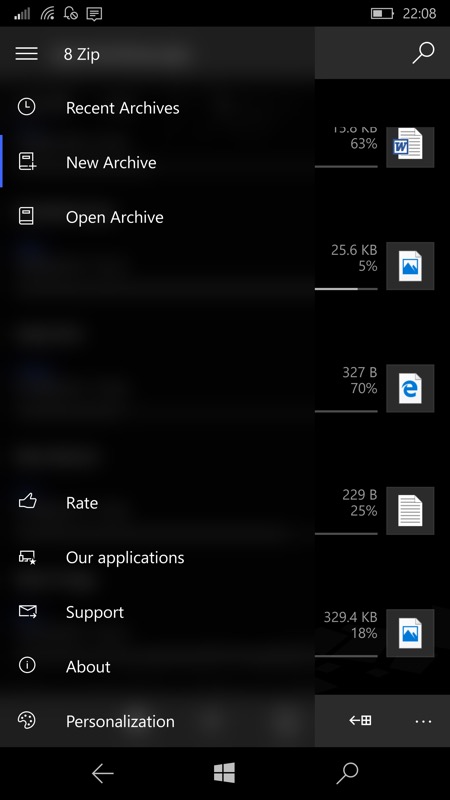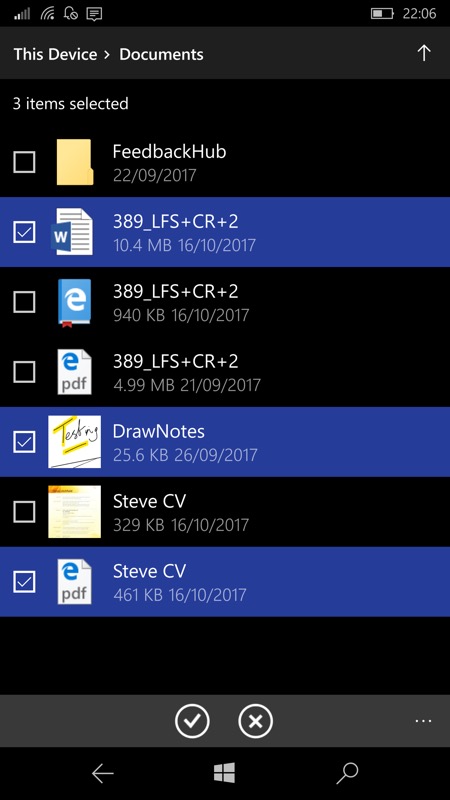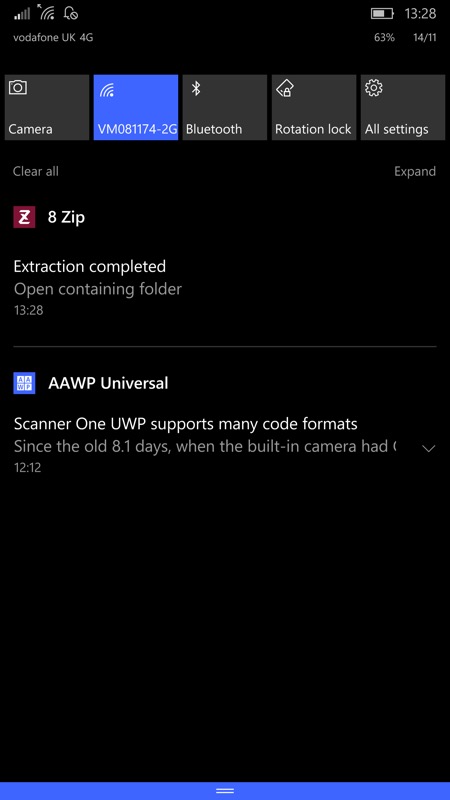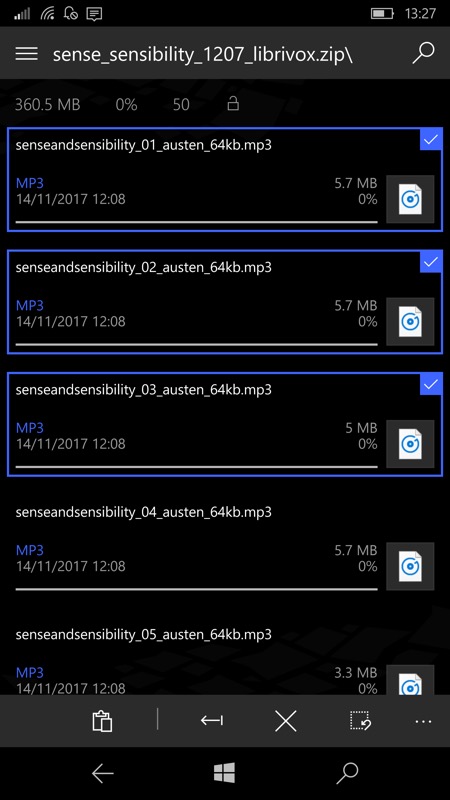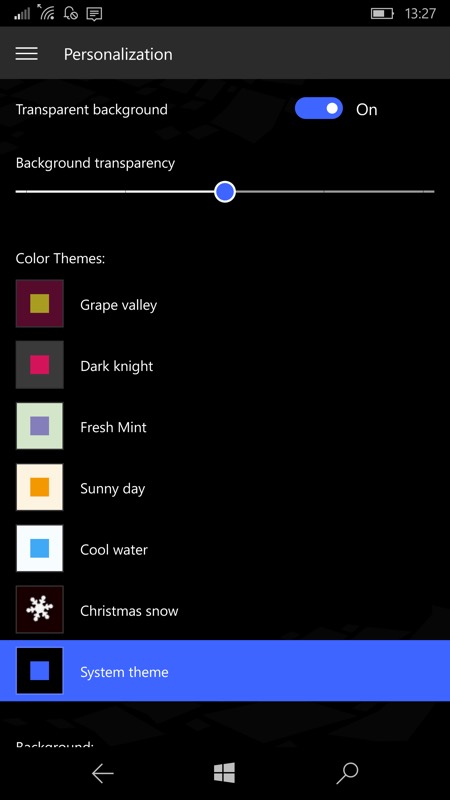 Here's 8 Zip in the Store and here's 8 Zip Lite, should you encounter this story after about November 19th 2017, or if the offer isn't valid in your local Microsoft Store (though it was for all the Stores I checked).
Impressive software and I'm only sorry that I haven't plugged it more over the last few years, the last time we mentioned 8 Zip was in 2014!!