Here's an approximate changelog since our last story:
Groups with unread mentions and replies to you are now marked with an '@' badge in the chats list.
Navigate new mentions and replies to you in a group using the new '@' button.
Tap on any sticker to add it your Favorite Stickers and quickly access it from the redesigned sticker panel.
Check signal strength when on a Telegram call using the new indicator.
Add an official sticker set for your group which all members will be able to use without adding while chatting in your group (100+ member groups only).
Search through messages of a particular user in any group. To do this, tap '…' in the top right corner when in a group > Search > tap the new 'Search by member' icon in the bottom right corner.
While searching, select a user to browse all of their messages in the group or add a keyword to narrow down search results.

Get secure thanks to the new Passcode Lock option.

Better replies: when clicking on a reply the original message will be highlighted.

New photo viewer: you can now scroll through chat photos and videos, profile pictures and instant galleries.

More languages: Arabic, Dutch, French, German, Indonesian, Italian, Korean, Malay, Portuguese (Brazil), Russian, Spanish and Ukranian are now supported.
Impressive activity and updates, with the last being just a couple of weeks ago. Unigram UWP works across all Windows 10 devices, from phone to desktop to Xbox. I'm not a Telegram user, so I'll illustrate this update round-up with some promo screens of the application, first on Mobile and then on Desktop: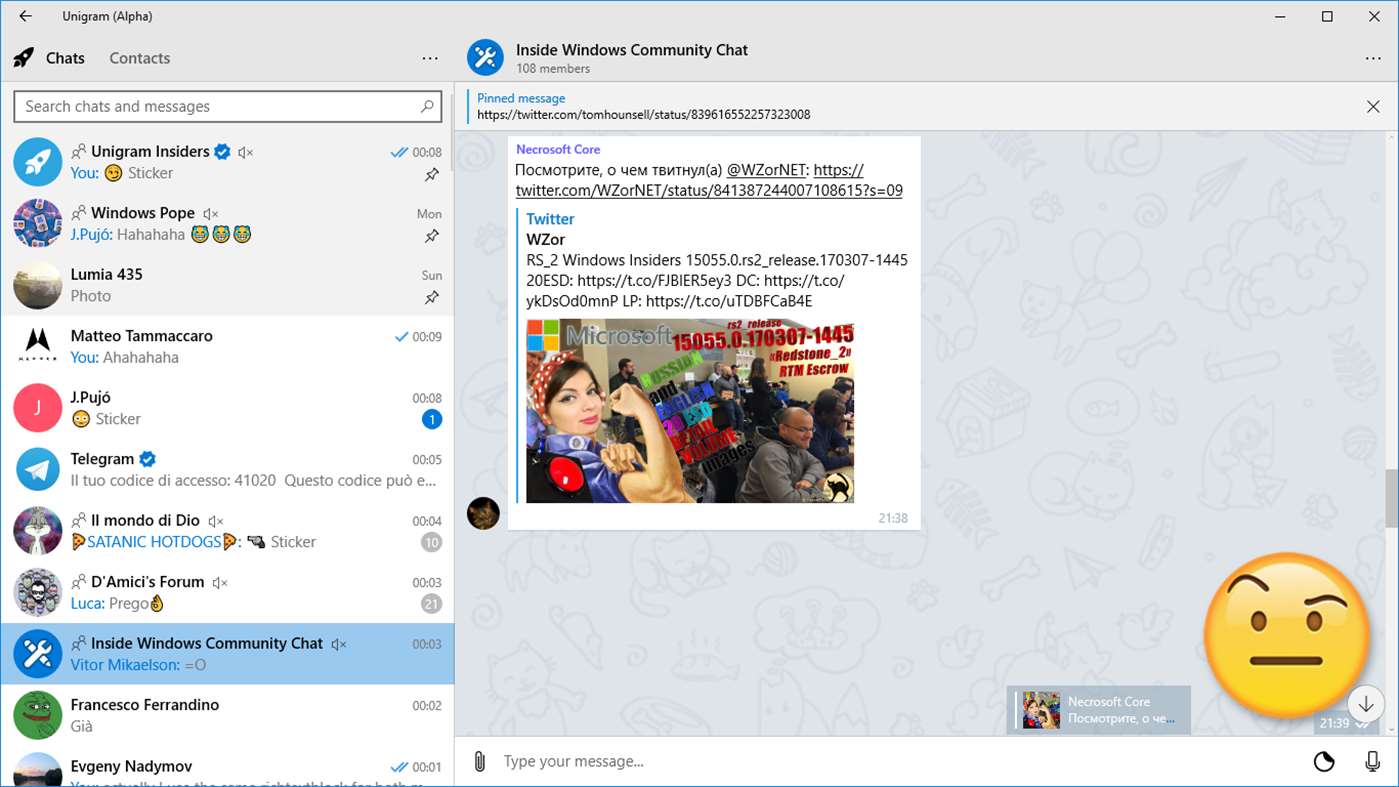 You can grab this in the Store here for any Windows 10-running device... Anybody here use Telegram? How does this client stack up?