Today's update is v1.3 and here's the full changelog, straight from the developer:
View show notes by clicking/tapping on cover art
Added regional filter for Discover page (popular podcasts)
Added tutorial overlay for new users
Added custom Tile Display options
Added sleep timer
Added repeat one/all options
Added stream only and stream + download behavior options
Added additional download visuals for currently downloading tracks
Added option to change playback control sizes
Added option stay on current screen when starting new playback item
Added option to disable seek acceleration
Updated app animations
Performance improvements
General bug fixes
MyPodcasts UWP contines to go from strength to strength, here's the new v1.3.45 in action on my Lumia 950 XL: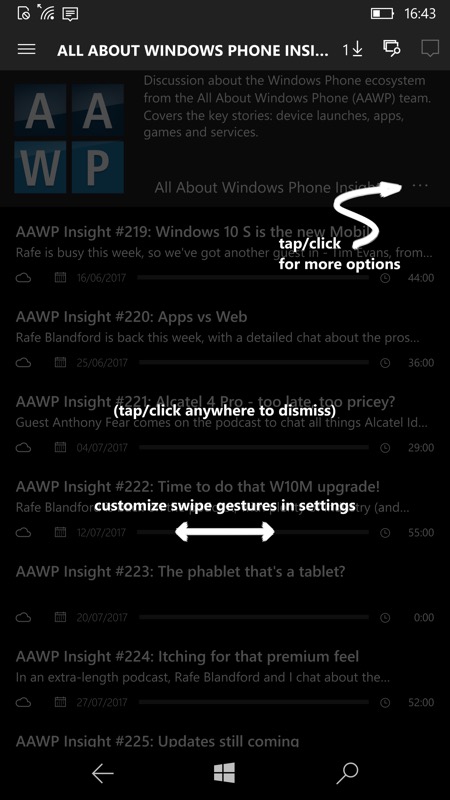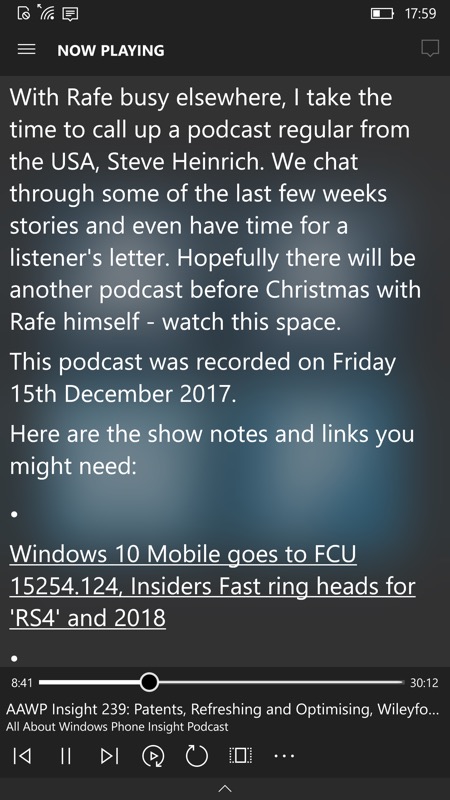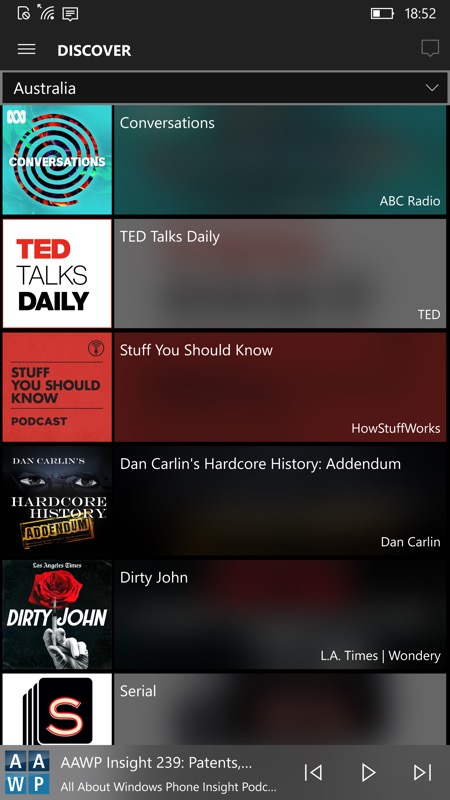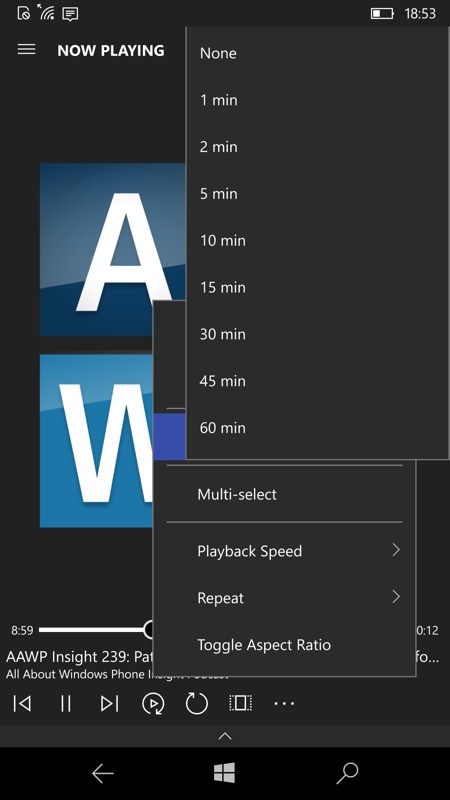 You can grab MyPodcasts UWP here in the Store.
PS. You may experience the app crashing when tapping on a podcast. This is a rare bug (though I hit it) and it's to do with issues with the underlying app settings files. The best approach is to export your podcasts to an OPML file (in Settings), delete the app's data in Windows 10's own Settings/Apps/Advanced etc., and then reimport your data from the OPML file. Data points welcome on whether others hit the issue. Anyway, things are working here now and hopefully will be all well for the future with this fresh start!