Review:
MyPodcasts UWP
Score:
80%
Once upon a time, a developer had a vision. To create a podcatcher for Windows 10 Mobile that had no settings and no real UI - just search, add and listen. The result was OneCast UWP, but as it became more popular, settings and UI bits necessarily got added on, until the original structure became unbalanced and confusing. So the developer, Daniel Lam, went back to first principles and created a whole new UWP podcatcher, MyPodcasts - using the best of OneCast but also the full UI possibilities of a modern Windows 10 UWP application.
Buy Link | Download / Information Link
The feature list (across phone, tablet, laptop, etc.) includes:
Supports Audio + Video Podcasts
Supports Private (Password Protected) Podcasts
Supports Smartlists (Dynamic collection of podcasts)
Supports Playlists (Static collection of episodes)
Supports Now Playing Queue
Supports Background Downloads
Supports Continuum
Supports Mini-Player (Compact-Overlay)
Seek Acceleration (Seek amount increases when pressed in quick succession)
Toast Notifications
Live Tile Support
OPML Import/Export
Discover New Podcasts via iTunes Top Charts
Pinnable Podcasts Tiles to Start Menu
Many Customization Options
In other words, everything any geek has ever wanted in a podcatcher - impressive, though again this is building on the work done in OneCast UWP, so it's not surprising to see this sophisticated out of the gate.
Here's a full review walkthrough of MyPodcasts in action on my Lumia 950 XL: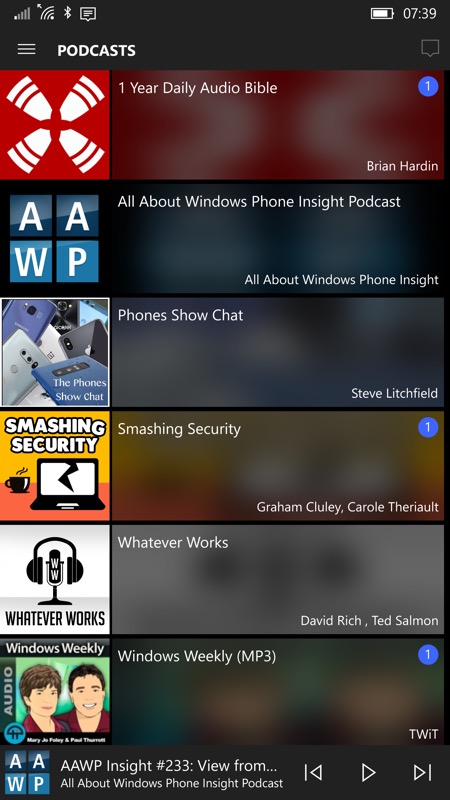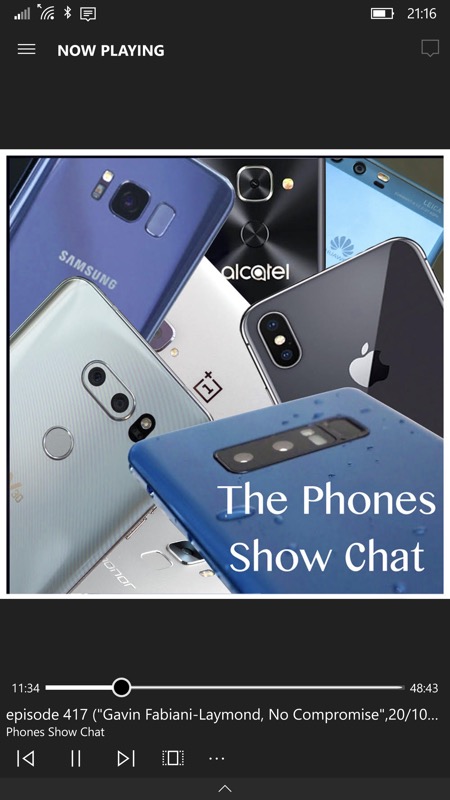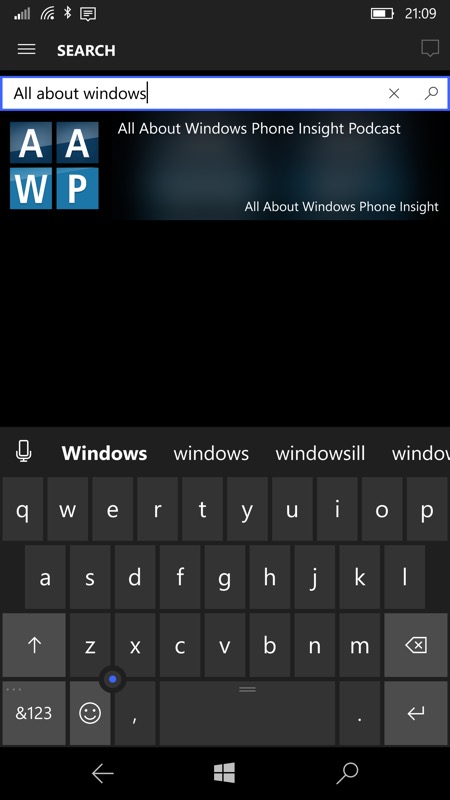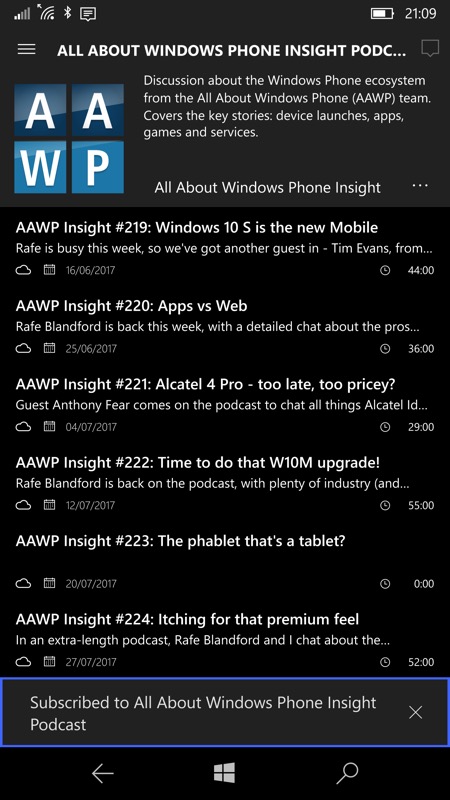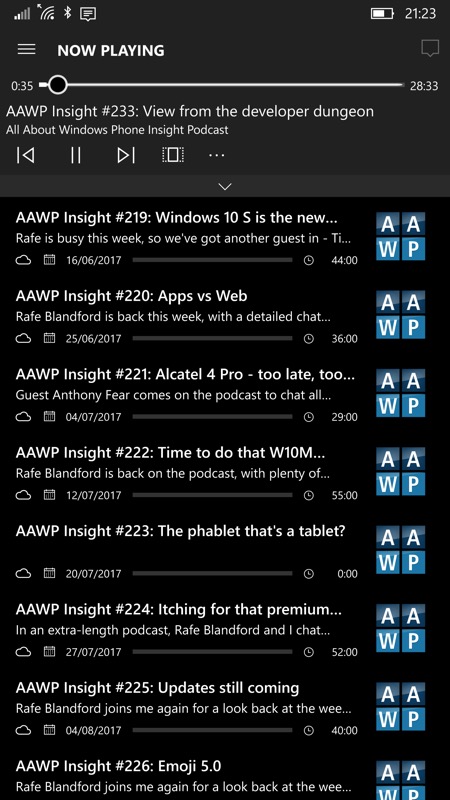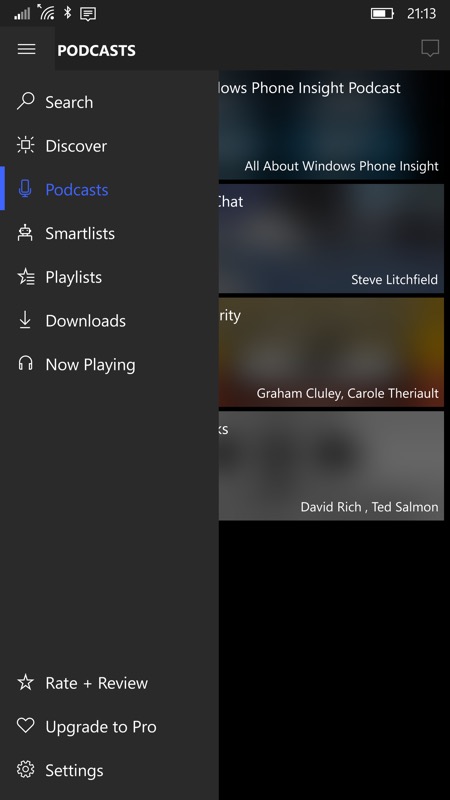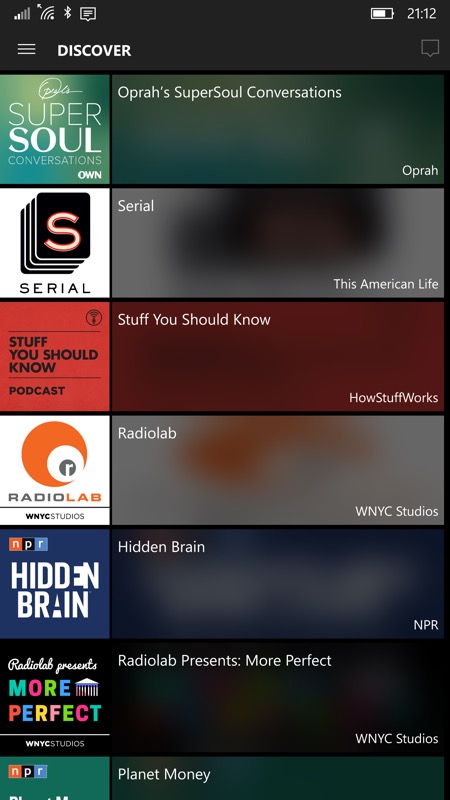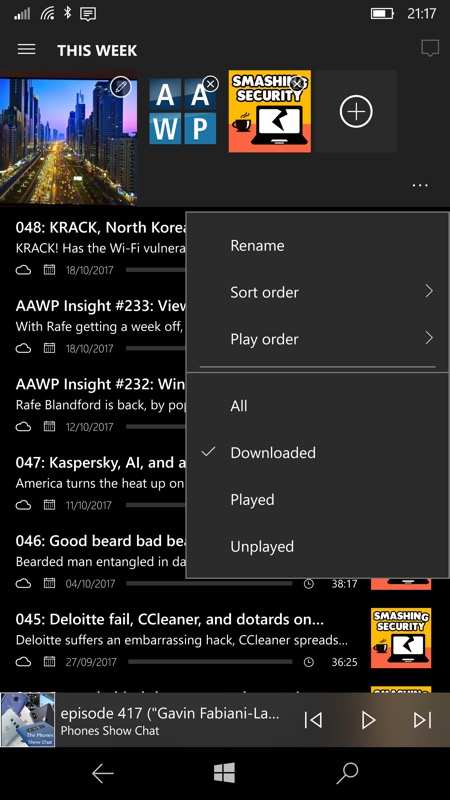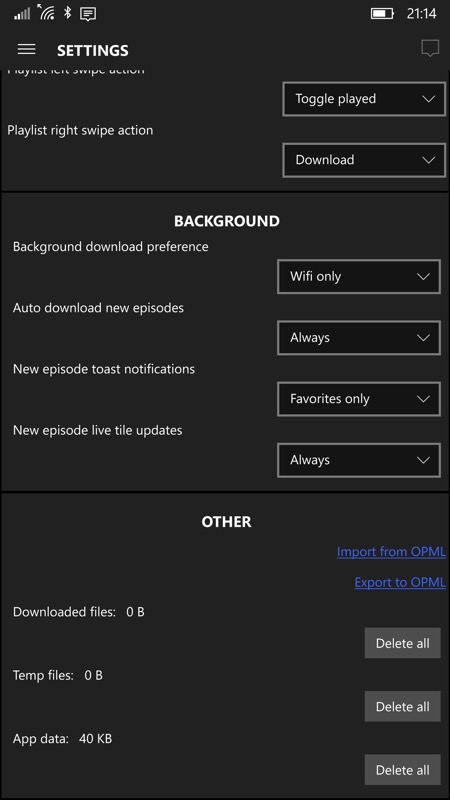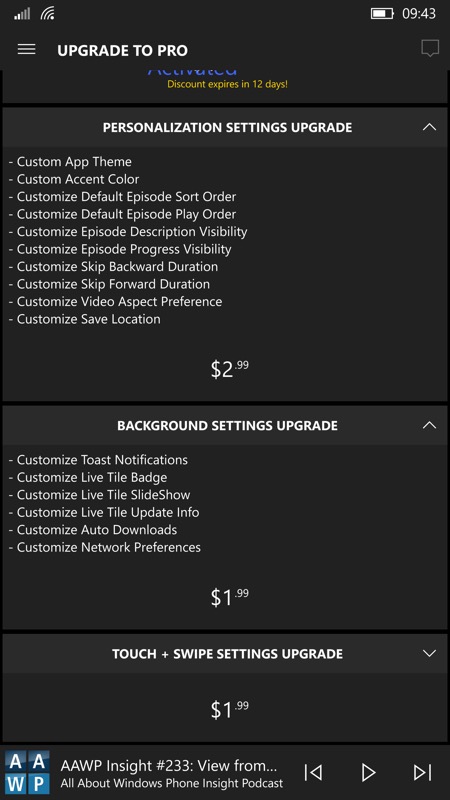 Of particular note is that the in-app-purchases aren't time based, i.e. they aren't 'subscriptions' to a feature. The developer toyed with this idea in OneCast, but I'm glad to see a traditional 'flat' model here. There are enough things to budget for each month in this world without having to worry about a regular payment to an application developer just to keep things working. Have a payment or two up front if you like the application and you're done.
_____________
I've been using MyPodcasts for the last few days and it's largely working as advertised, just a few glitches here and there. Here it is working on a Continuum second screen (controlled) from my phone: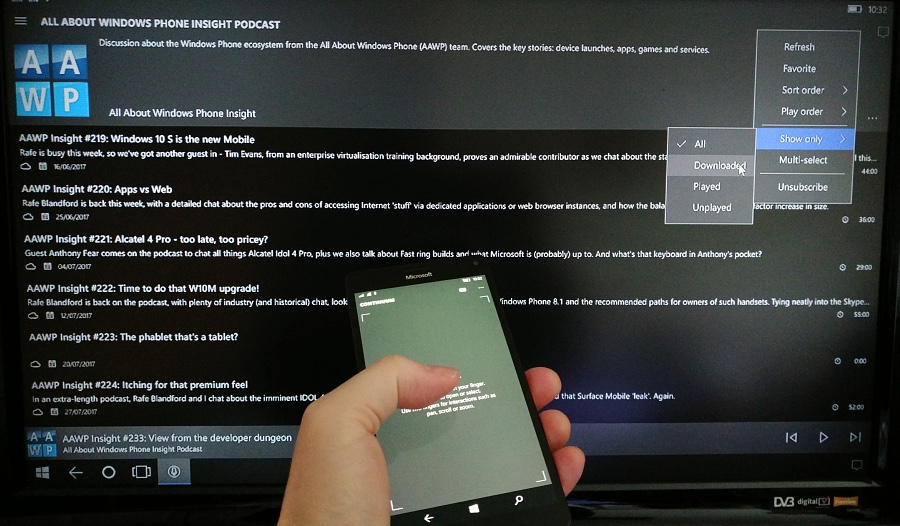 I should emphasise that MyPodcasts UWP is very new and that development is still in the 'several builds a week' phase. Always the most exciting phase for a new project! Do support the developer with some of the in-app-purchases and then sit back and enjoy the ride.
PS. Comments welcome, of course. How do you think this compares to Grover Pro, for example?
PPS. Existing OneCast UWP users who have paid for features will see a special one-off promo link after an update to the app today - use this to jump on board with MyPodcasts. Do it immediately, as I'm not sure how to bring up the update screen and link after the first time!
Reviewed by Steve Litchfield at