Here's the changelog for v1.7 since v1.6, covered here then:
Shows can now be pinned to start menu (deep-linking support)
Pinned shows will display new episode info in show tile only
Replaced "Enables Notifications" text with "Mark as Favorite" (default behavior unchanged)
Improved startup performance
Added settings page
Added live tile notification setting
Added toast notification setting
Added badge counter setting
Added main live tile dimmer setting
Added main color theme option
Added cover art shortcut setting (mobile only)
Added app color setting
Fixed OneDrive setup sometimes not overwriting cloud data
Fixed compatibility issues regarding podtrac redirection
Fixed status bar color issue
As usual, I gave the new version a spin: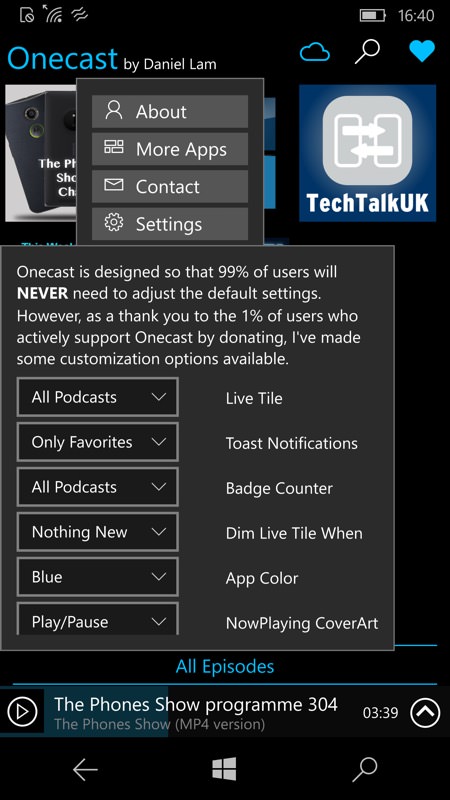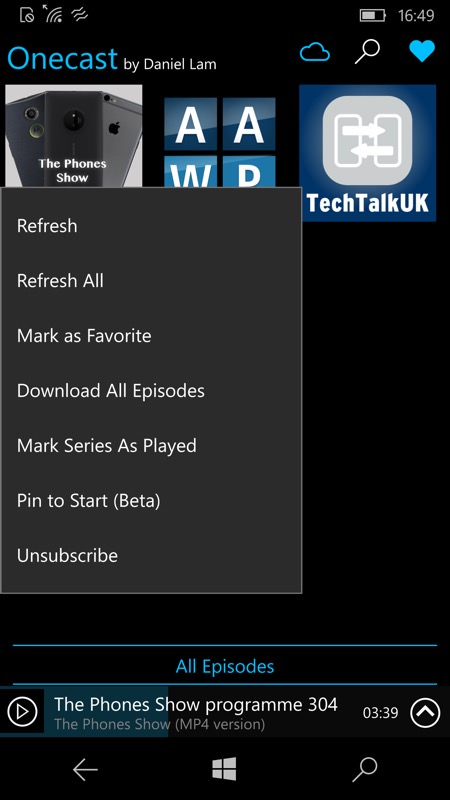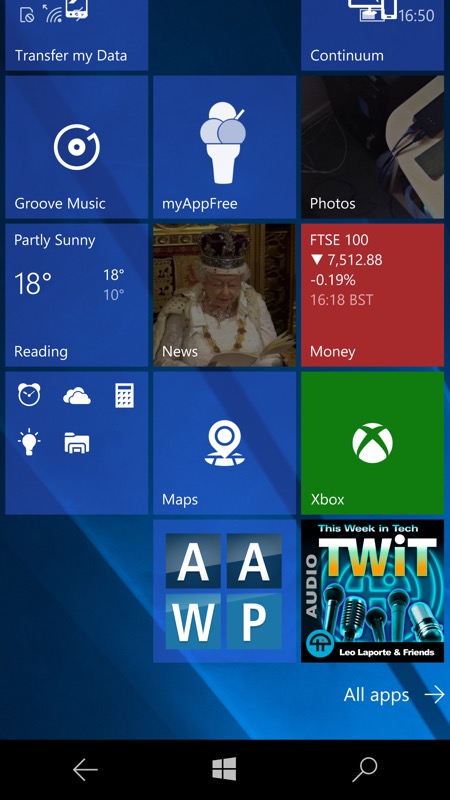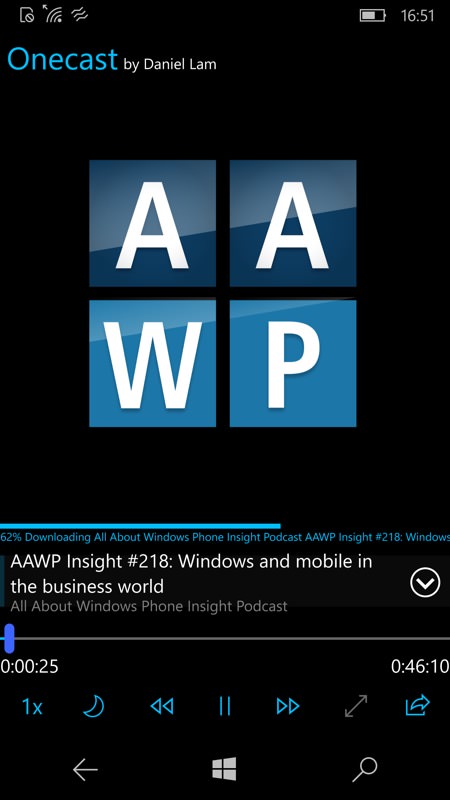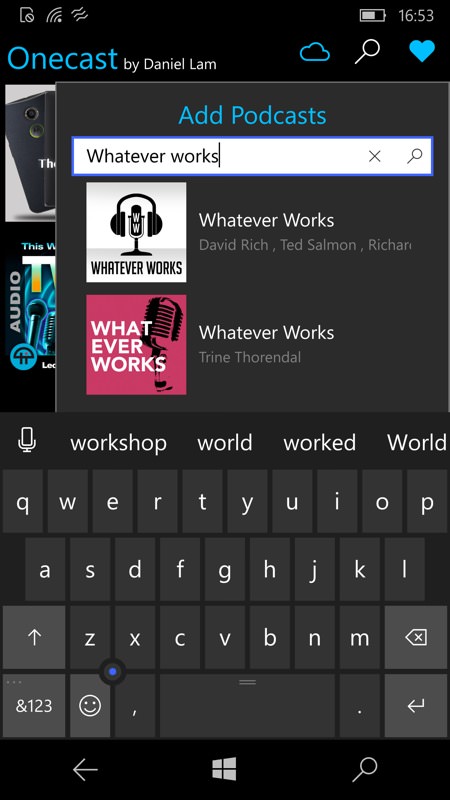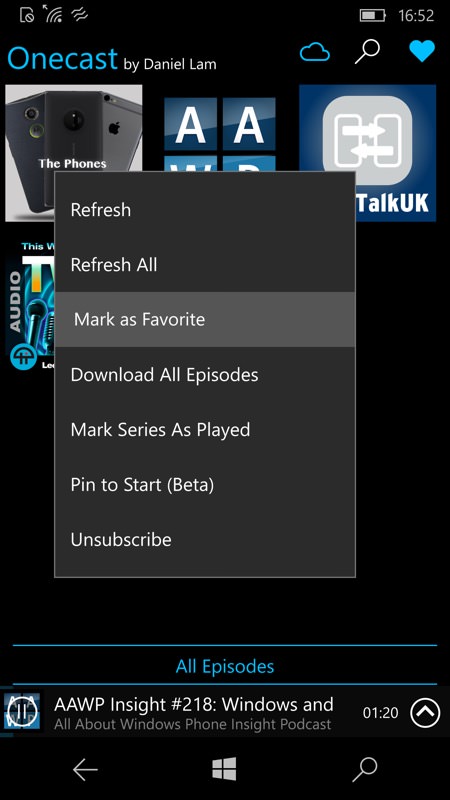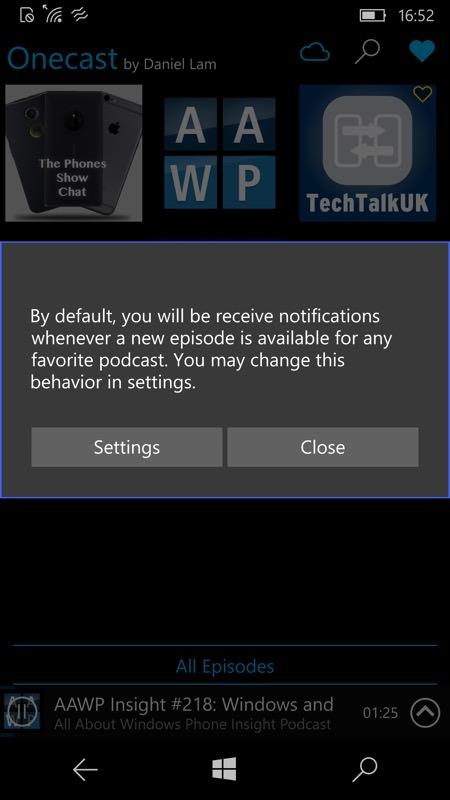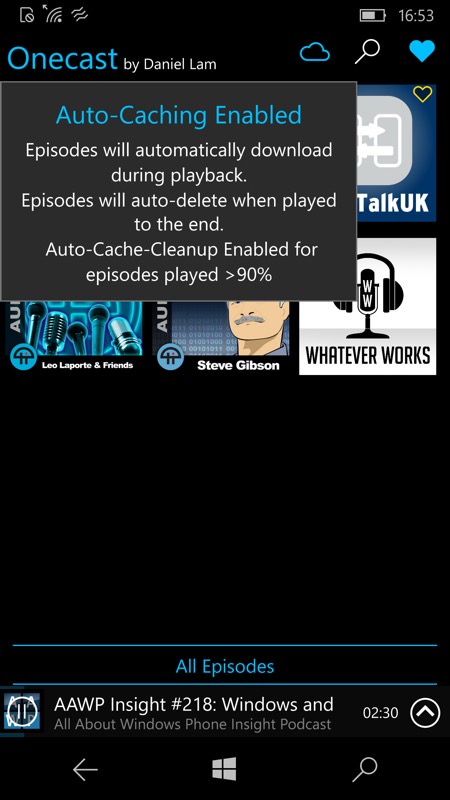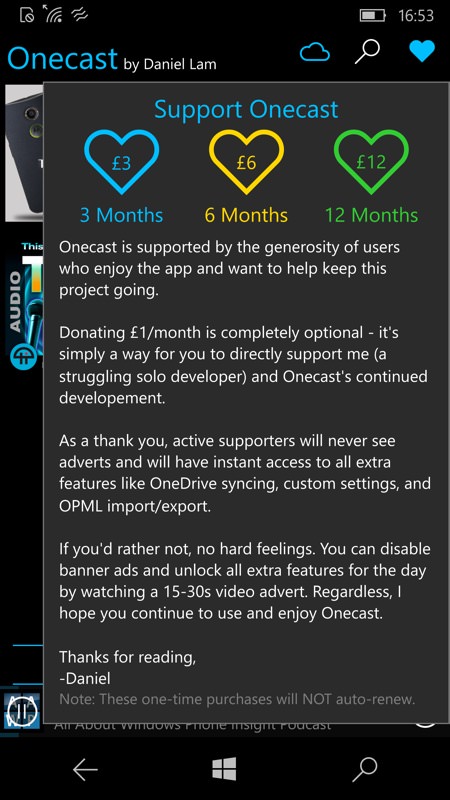 You can grab Onecast for free here in the Store. You can pay in various ways in-app to remove the ads and enable the cloud syncing, thus supporting future development.
Have you been using OneCast? Any comments or reviews?
See also my (always very slightly out of date!) round-up of UWP podcatchers on Windows 10.