Here's the official changelog for the new Onecast v1.6.45:
Added OneDrive support for multi-device syncing

Added video podcast support
Added keyword filter for episodes
Added preference prompt for OneDrive sync conflicts
Added landscape mobile UI
Added refresh all option to homescreen options
Added refresh podcast option to episode list
Added label for sleep timer
Added color indicators for active filters

Removed "Send to Remote Device" (replaced by OneDrive feature)

Moved Overcast features to Share button

Fixed manual download issues with auto-caching disabled

Fixed bug that showed ads after donating

Fixed bug affecting the background task

Fixed UI resize issue for Continuum
Fixed auto downloads sometimes failing
Fixed intermittent playback issue
Fixed issue when navigating back from show notes
Improved searching speed
Improved search-as-you-type detection
Improved album art scaling on homescreen
Improved OneDrive Sync update speed
Here's the new version in action: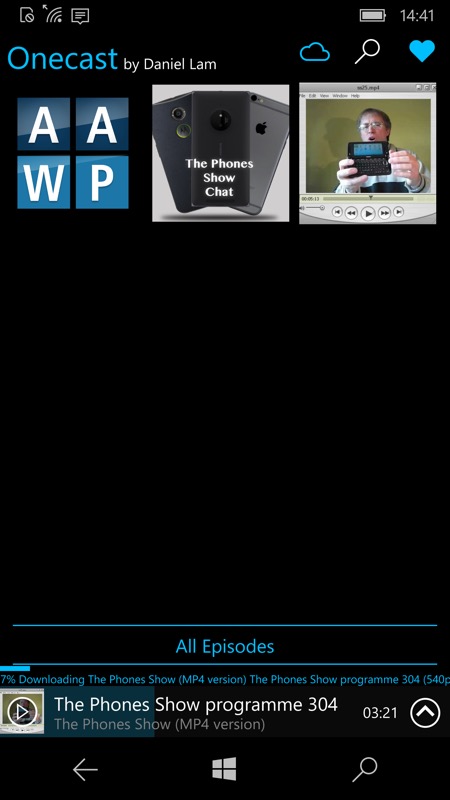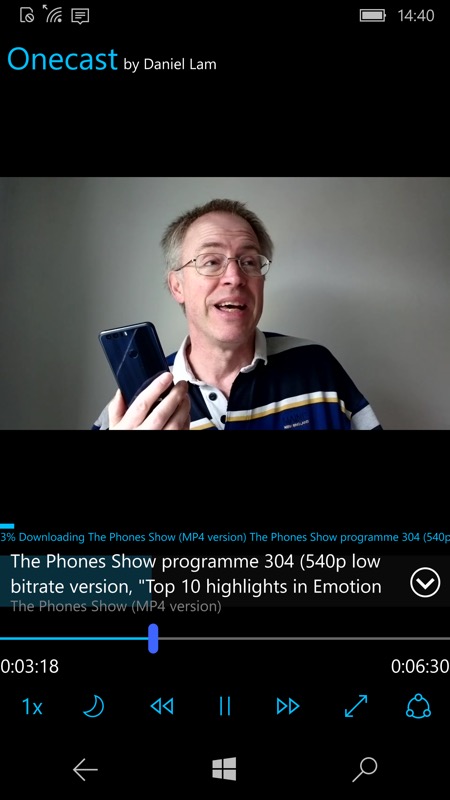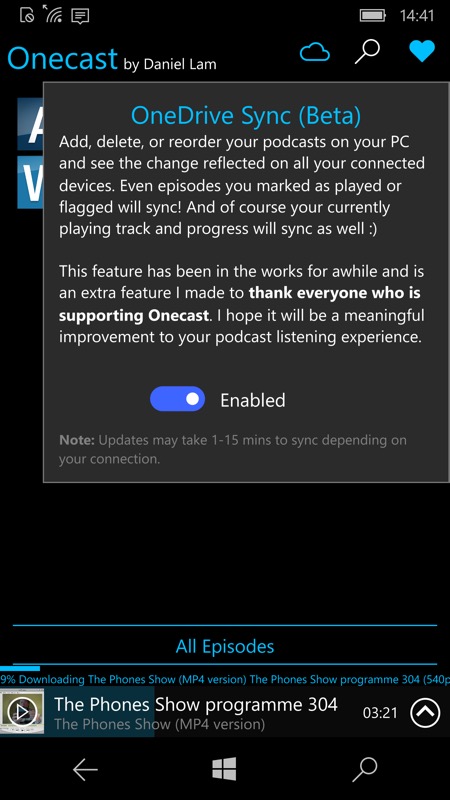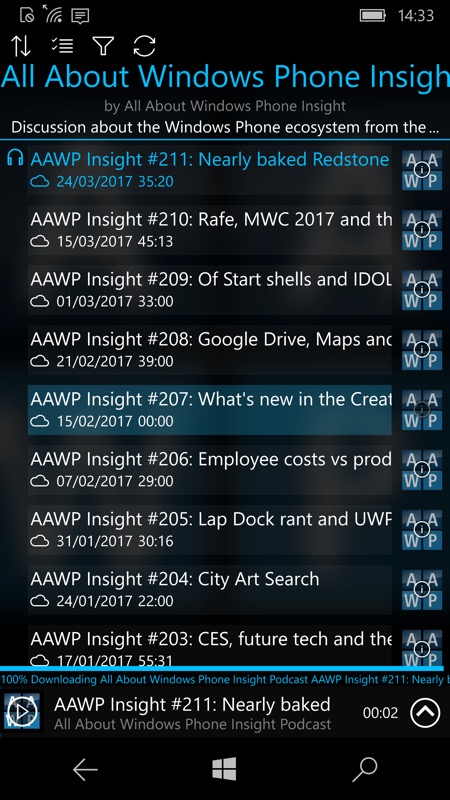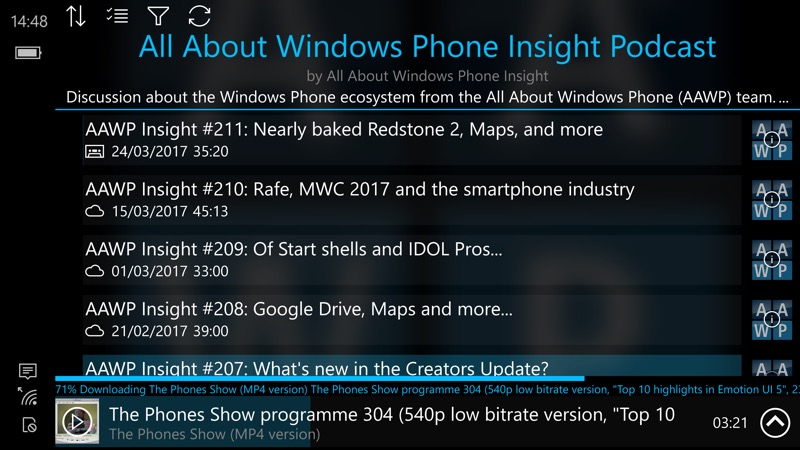 You can grab Onecast for free here in the Store. You can pay in various ways in-app to remove the ads, thus supporting future development.
Have you been using OneCast? Any comments or reviews?
See also my (always very slightly out of date!) round-up of UWP podcatchers on Windows 10.