From the Store description:
The best App in The Store for audio recording for Windows 10 (Mobile). You can record audio in High Resolution. This means that you can record up to 192kHz.

This app has no limitations, the only limitation is the storage space on your phone.
Free and no Ads
Easy interface
Record during lock screen
Background recording/playback even when screen is offVolume control
Share recording with OneDrive, DropBox when DropBox app is installed
Record in PCM (WAV), FLAC, ALAC
Record in PCM (WAV), AAC
Monitor audio during recording
Effects: 4 band equalizer, echo, reverb and limiter
Microphone mode for connection with amplifier
External headset and microphone support
Store on every place on your phone, also on OneDrive and DropBox
Playback recordings
Save as ringtone (Mobile only)
Record in Surround. Only for phones/desktops that have 4 microphones like the Lumia 830, 930, Icon and 950 (XL). Please select device: 'Surround Microphone' for surround recording.
Note: Although you can record on every location, it's better to record to the Music folder. This App has only permission to play recordings in the Music, Video and Pictures folder
In theory, Sound Recorder Hi-Res records at up to 192MHz, but on the phone it seems to be limited to the more standard 44000 and 48000Hz. Still plenty, of course, just don't get your hopes up!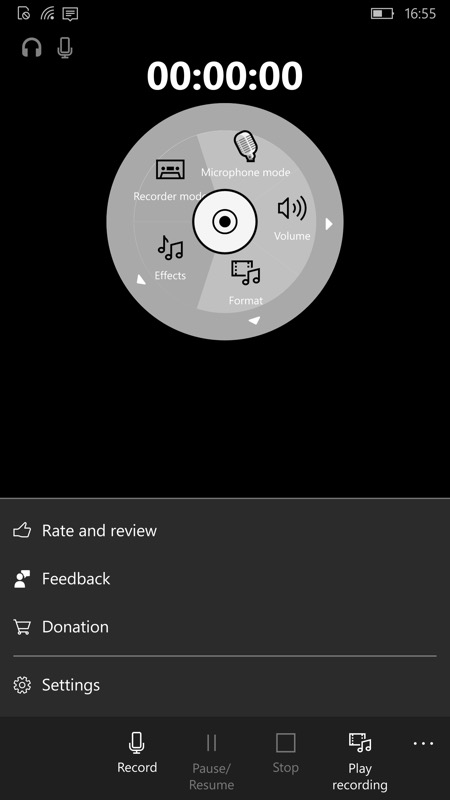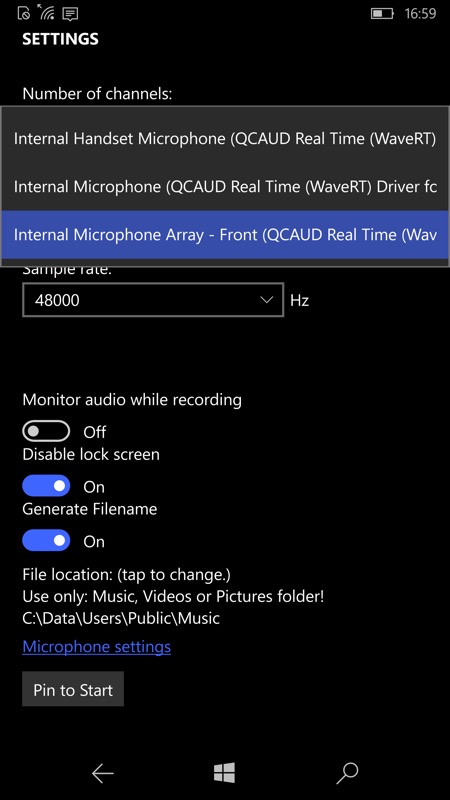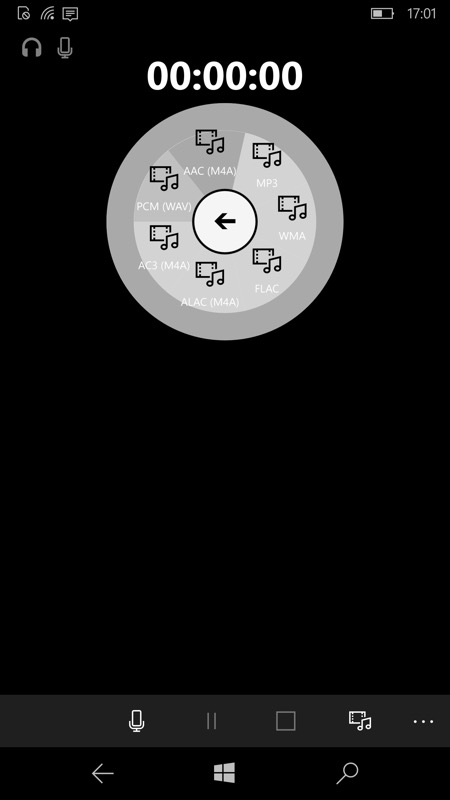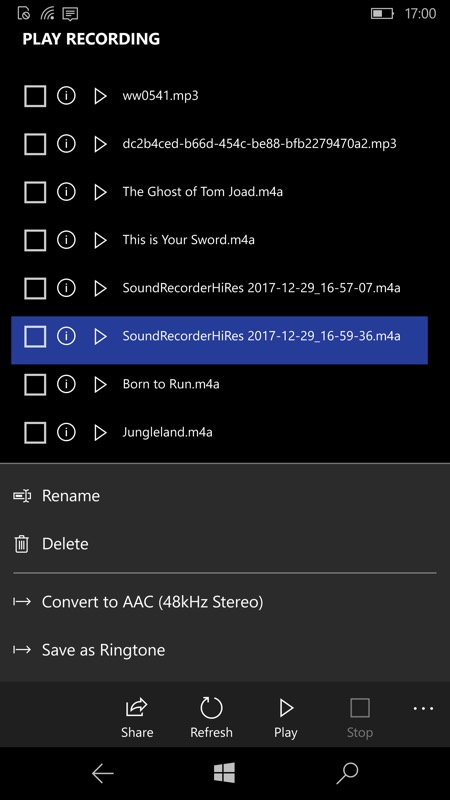 Audio quality is very good at moderate levels, nice and crisp and in stereo, though I noted that loud noises and voices (e.g. near the phone) overloaded the recording very easily and there seems to be no auto gain control (AGC), as you'd find when recording video on a Lumia, for example. So don't take this to gigs, at least not in its current form. Still, maybe a few updates might improve things here?
You can grab Sound Recorder Hi-Res UWP in the Store here. You can donate to help development inside the app with the appropriate menu option.