From the Store description:
Fast & Lightweight
Download media (images- .jpg .png .gif , video- .mp4) to Pictures library
Like, React, Comment, Share as you do on Facebook
check who's online of your friends
Opens external links in the app itself
This bullet list is a trifle misleading, since the first three at least are just down to this using web site in the first place, but you do get a couple of useful shortcut controls. I've done a couple of screenshots to give you an idea: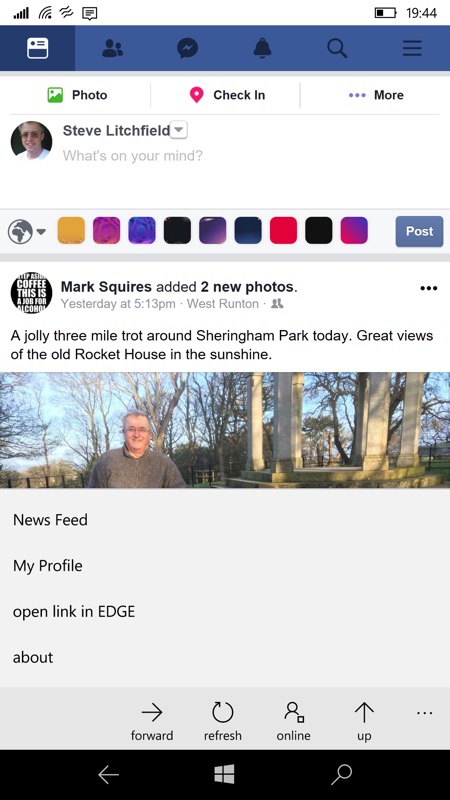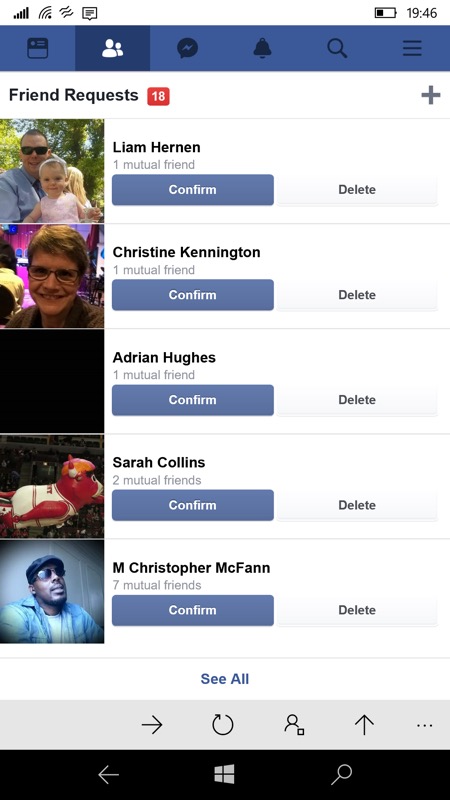 Note the 'Online' shortcut in the toolbar, jumping you to which of your friends is online. And note the 'My Profile' menu function, again jumping you to the appropriate Facebook page and saving you time. External web links open in AIR for Facebook, with the menu function shown above left a way to open something up in the full Edge browser, perhaps for adding to your favourites?
Normally I'm a little scornful of cash-in-quick web wrappers, but a) this is free, b) it does add extra functions, and c) the official Facebook client for Windows 10 is so awfully bloated that at this point I'm happy to recommend anything small and lean(!)
You can grab this in the Store here.