The changelog for v6.0 is quoted - somewhat minimally - as:
Neon UI, min supported version CU, FCU for Neon
Better keyboard support on PC
GDrive.NET itself, you may remember, is a fully functional Google Drive and Google Photos client, with feature list:
list files in Google Drive

download from Google Drive

sharing files

automatically upload photos, videos and screens to cloud

upload to Google Drive

revoking permissions for files

slideshow mode for viewing images

checking storage info

multi accounts support

Google Photos support
A couple of screens of v6.0 in action: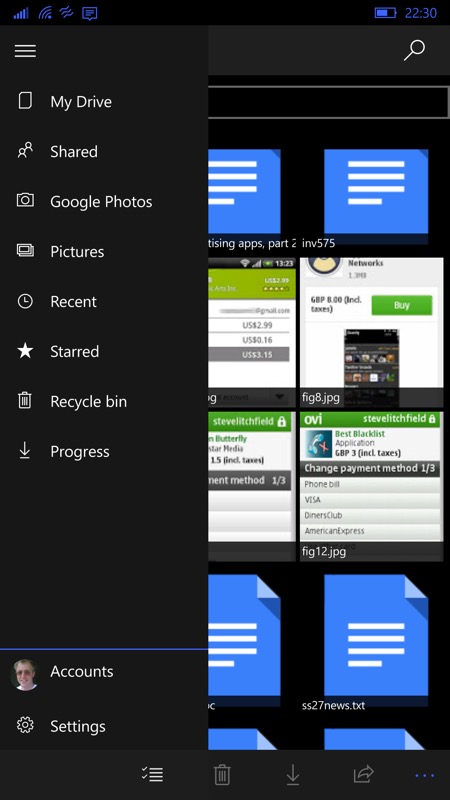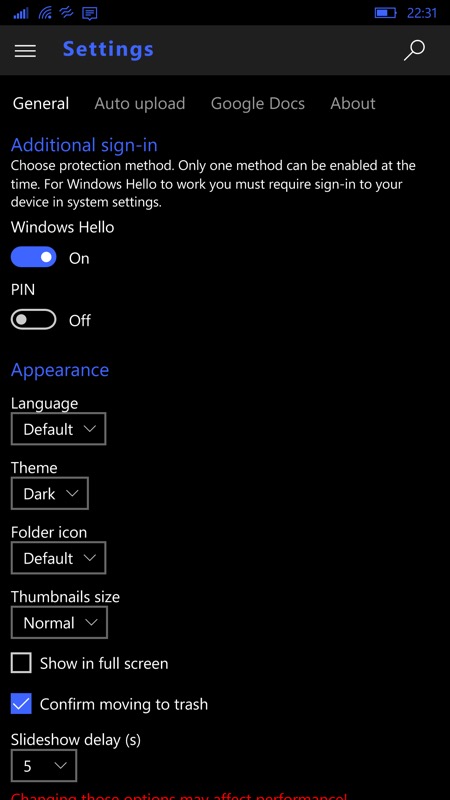 As ever, it's impressive to see GDrive.NET continuing to evolve and adapt. I get the impression that the developer uses his own application every day and, as such, picks up on real world issues and Google API changes very quickly.
You can grab GDrive.NET in the Store here. It's free to download and try, with ads that can be removed with an in-app purchase, along with unlocking some premium features. It's what I did.
Comments welcome if you use GDrive.NET regularly. See also my full review of this essential Windows 10 Mobile UWP app here.