Here's the official changelog for the latest (December 2017) update:
Thanks for banking with NatWest. Here's an early festive treat from us:

We've made a few improvements to payments, you can now save payees and schedule payments for a future date
Briefly switch between apps without being logged out
Manage all of your business accounts in one app, visit the profile menu to add a business
The breadth of this Windows 10 UWP client for NatWest (and RBS) is impressive, quoting from the Store description:
The NatWest Mobile Banking app is available to NatWest Personal and Business customers with Online Banking, who are over 11 and have a UK mobile number starting with 07.

Once you've downloaded the app registering is simple, all you need to hand is your Online Banking customer number, PIN and password to get access straight away. Not registered for Online Banking or forgotten your customer number? Get a reminder or sign up at natwest.com/online.

Check your balances, transactions and transfer money between your NatWest accounts
Manage Direct Debits and standing orders
Transfer up to £250 to any UK account using a sort code and account number
Make bill payments by searching for approved utility and service providers when entering a payee name
Get Cash at any NatWest or Tesco cash machine using your app when you do not have your debit card
As a Personal customer you can Pay Your Contacts who use the app or any mobile number which is registered for the Paym service
If you have registered for MyRewards (NatWest.com/MyRewards) you can check your pending and available Rewards balance.
You can connect a monitor, keyboard and mouse to your Windows 10 Phone for a PC-like experience!
Pin your account transactions and Get Cash to your home screen
Use Near Me to find your nearest cash machine or local branch
Some screenshots of the NatWest UWP app in action: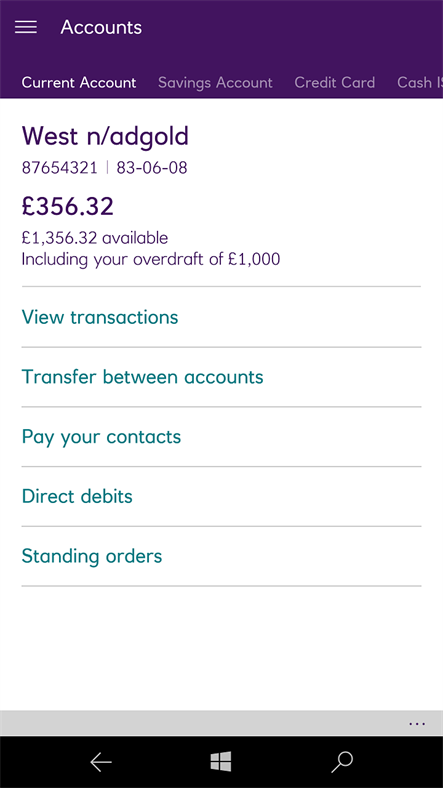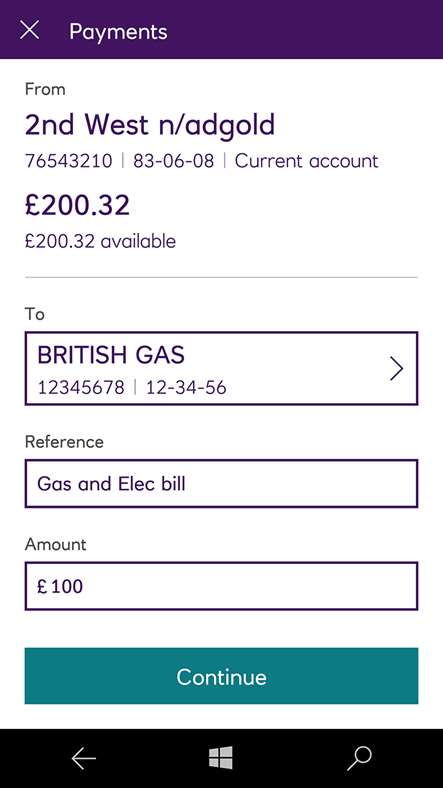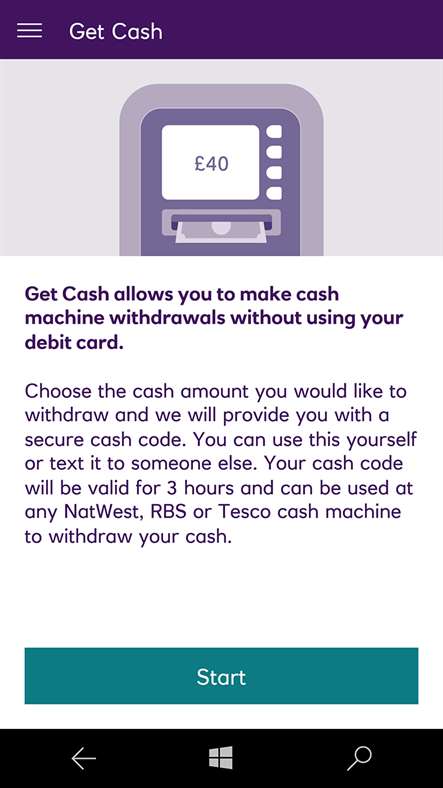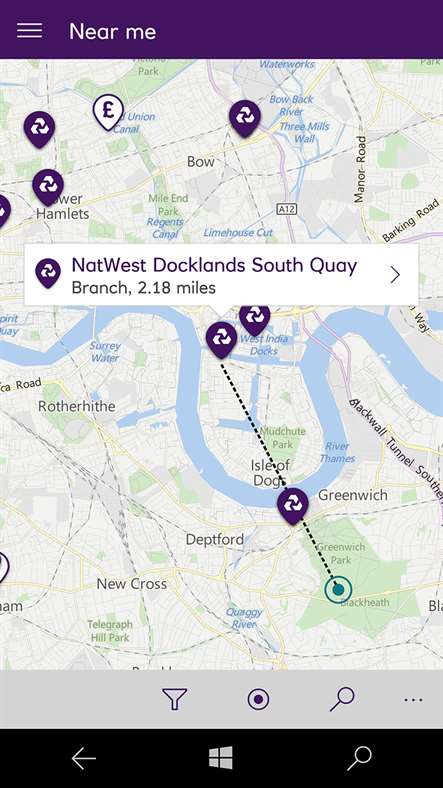 You can grab the NatWest UWP app in the Store here. And well done to the RBS Group for their faith in Windows 10 Mobile as a platform.