Here's the new version in action: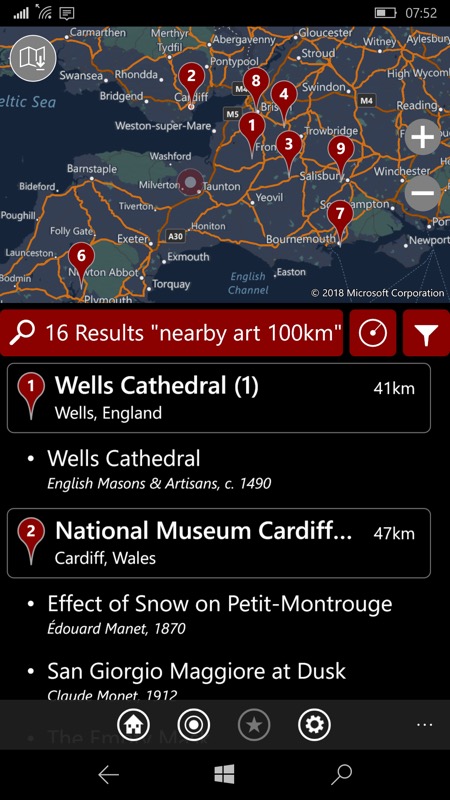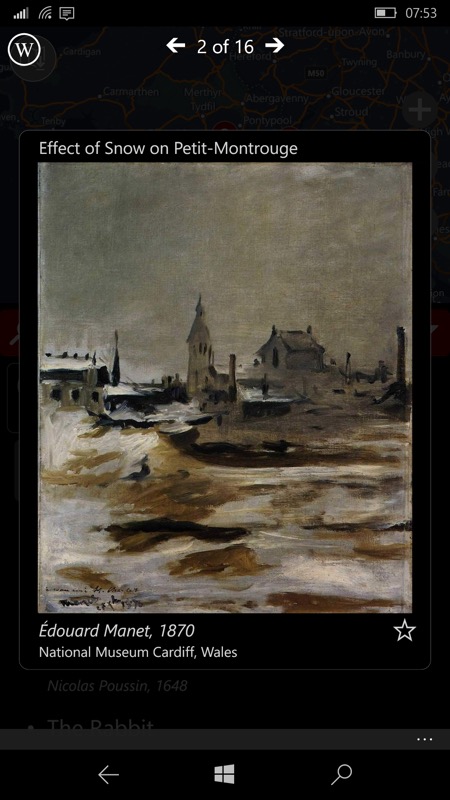 As commented before, it's a lot of work (and fairly manual) to both capture and then manipulate and enter details of all this art into the online system, but this is a very worthwhile initiative. And completely free to you, the user. So well done to all concerned.
You can grab City Art Search here in the Store. There's also a alpha-quality utility for Windows 10, CAS Preview, which is a UWP app but which doesn't have the full art browsing UI - it just does the lockscreen art changing trick.