Some screens of the latest version of Crypto Chart UWP in action: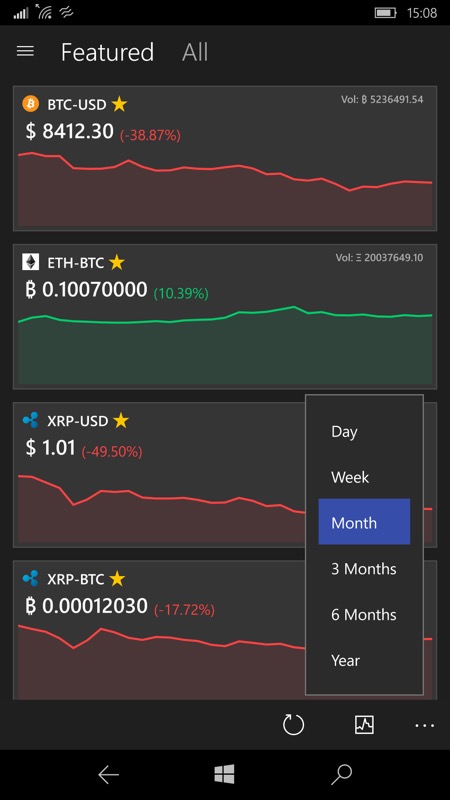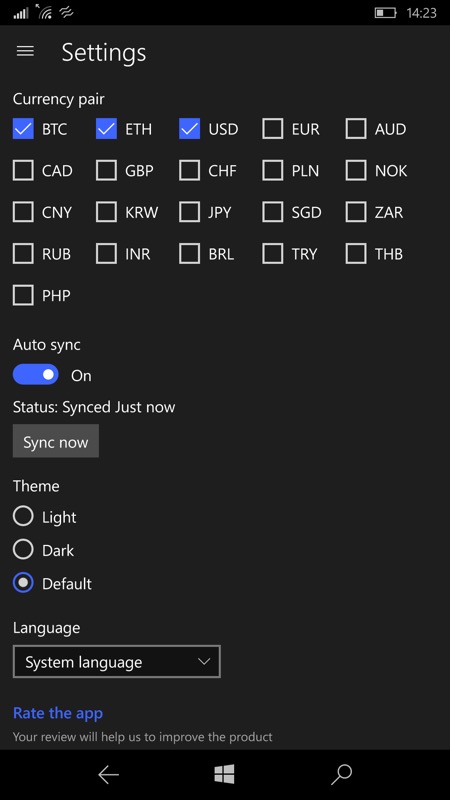 And on one of my Windows 10 PCs, the exact same app, fully synced automatically, with appropriate auto-reflow of the layout on the larger screen: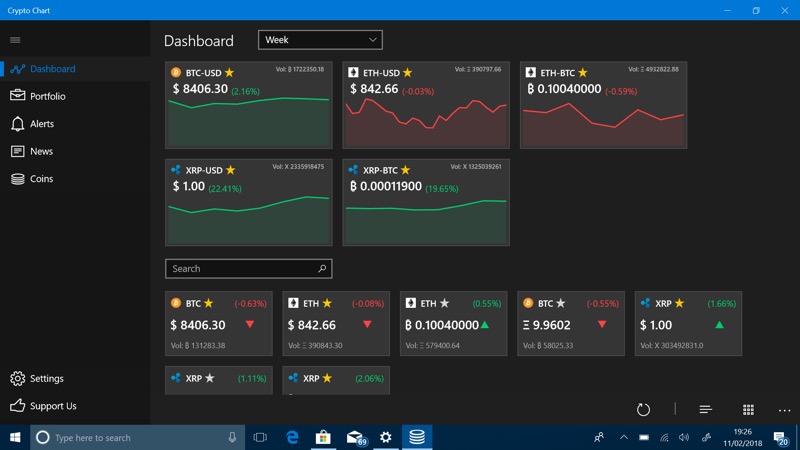 You can grab this free from the Store for (Windows 10 Mobile) phone, hybrid or desktop. It's very well programed indeed and highly recommended.
PS. If you're into crypto-currency, note that you can donate to help keep me (and thus) AAWP going via sending a Bitcoin micro-payment to 3PuPpEepU1zXypmzSFLREkxQDbYxg7eFHJ - no one's ever actually sent me anything, it's all a bit of experiment, but you can always be the first. Well, just thought I'd mention it since it's relevant to the story...!