Not a huge deal maybe, the number of people wanting to cross ecosystems like this is probably quite small, but as this is so popular a utility then I thought the new restriction worth noting at least.
Here's the access notice from GDrive.NET's developers: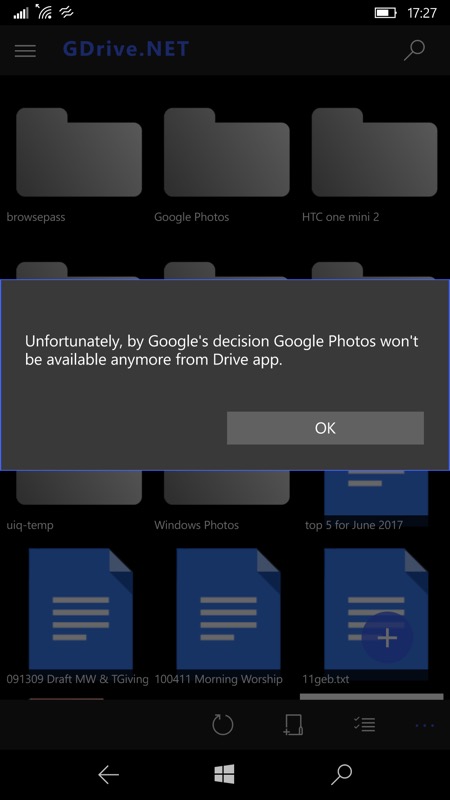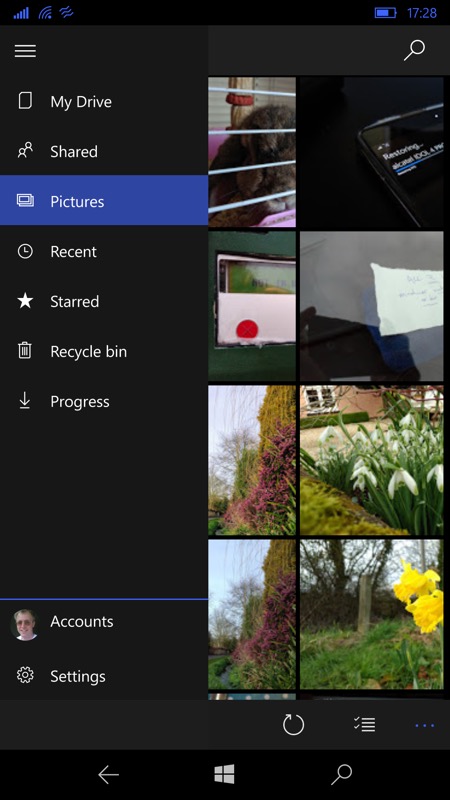 Oh well, I suspect 99% of 'emergency' access to Google Drive for Windows 10 Mobile users will be from specific folders, for example that important backed up document, retrieved on the go.
No doubt if the developers regain Google Photos access then they'll let us know?
Comments? Does this bother you? Do you use GDrive.NET?
You can grab GDrive.NET in the Store here. It's free to download and try, with ads that can be removed with an in-app purchase, along with unlocking some premium features. It's what I did. See also my full review of this essential Windows 10 Mobile UWP app here.