Users with the Formula 1 UWP app installed now get the message shown below, left: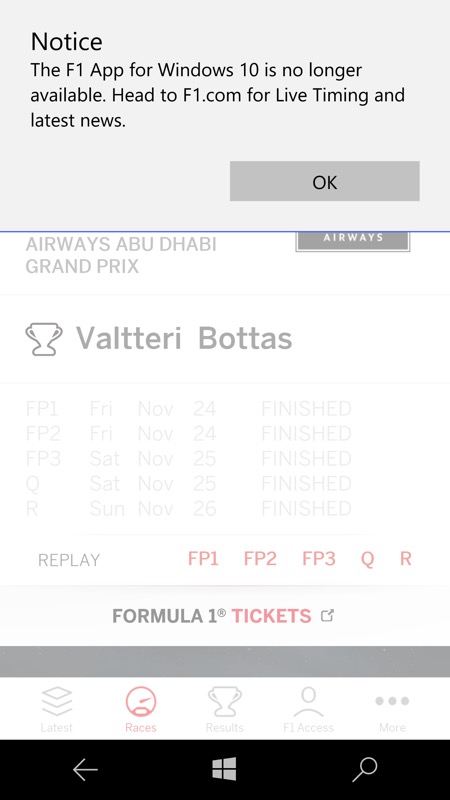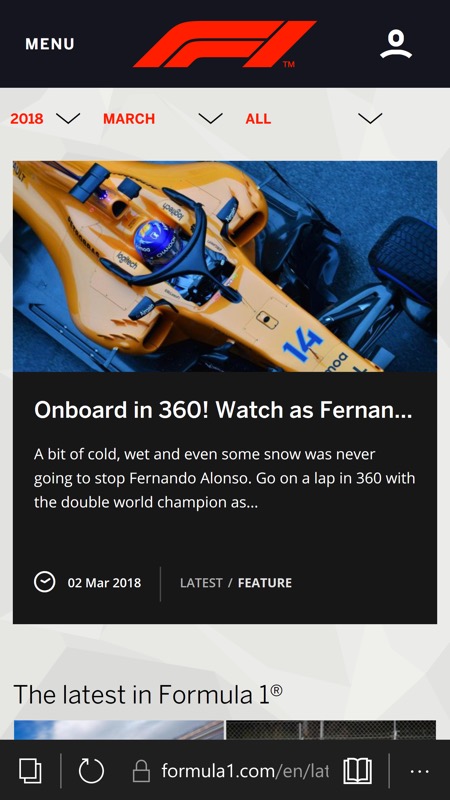 In fairness, the official web site works pretty well on race days, but the application had extras, such as animated and labelled dots moving around a circuit to show you where each driver was: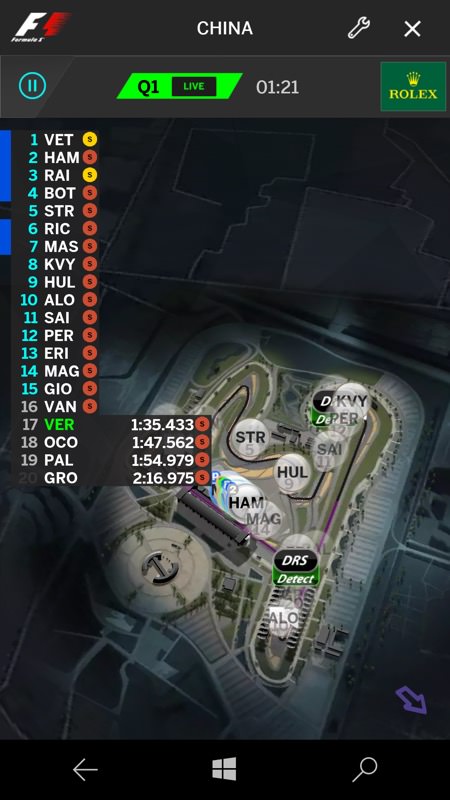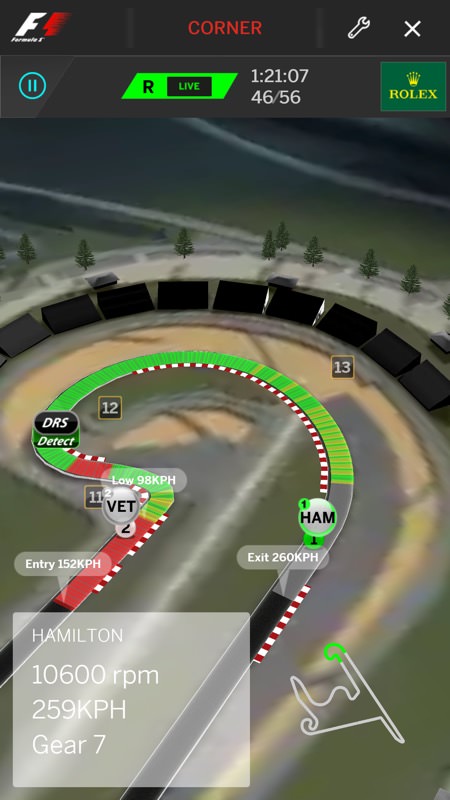 Interestingly, the iOS and Android versions are still available and fully working (though we haven't had any races yet this year to test them), so it seems the decision to pull resources from maintaining the Windows 10 version was a conscious one. Given the number of Windows 10 computers, tablets and phones in use though - around 750 million - the decision seems somewhat odd.
Does this bother you? Were you a paid-up F1 subscriber watching the dots? Comments welcome!
PS. As many have pointed out, there are third party alternatives, Racing One and PitlaneOne, both of which I'll look at in a few weeks when the F1 action starts.