From the Store description:
Welcome to Terrae Motus, the first complete Windows 10 UWP app to explore earthquakes world! You can keep an eye and search for earthquakes and other natural events from various sources (including USGS, INGV, EMSC, JMA, etc.), visualize every detail of them, share them and even use an interactive map.

Here's Terrae Motus in action on a Lumia 950 today: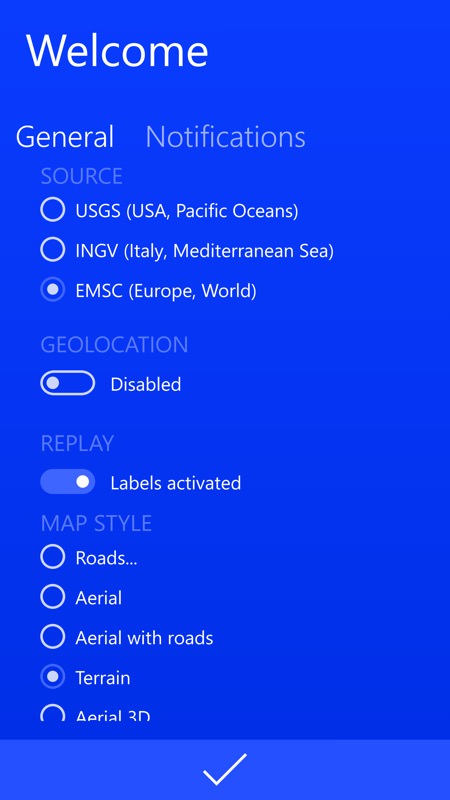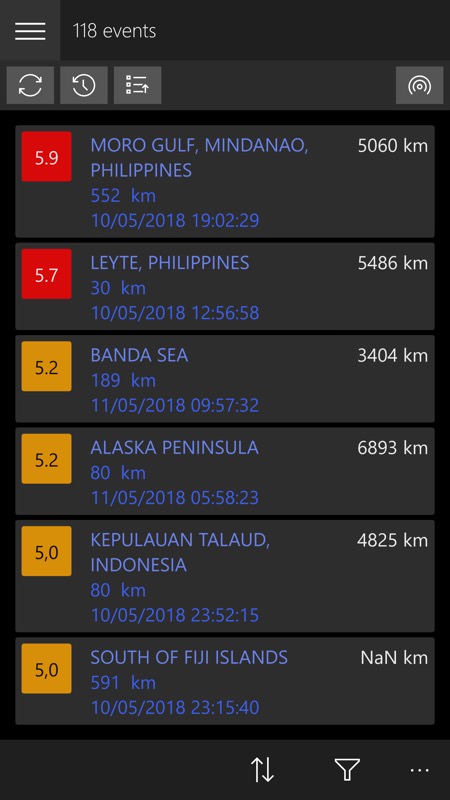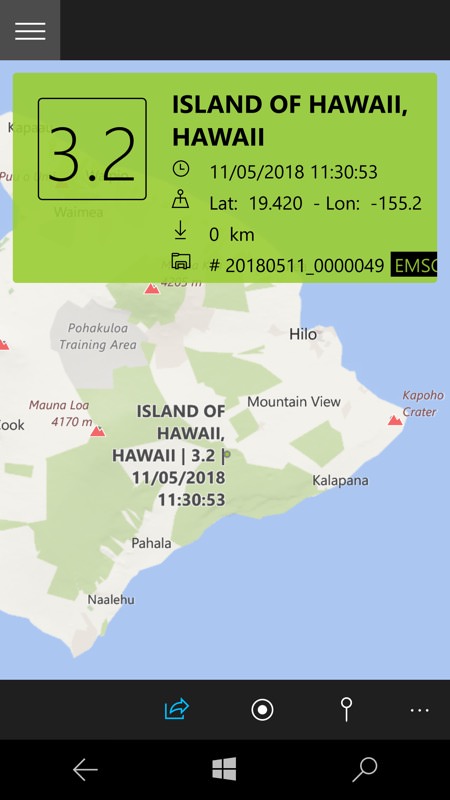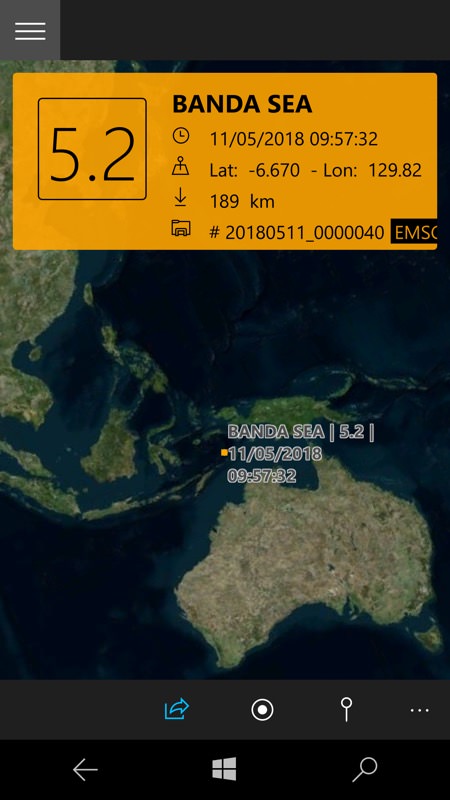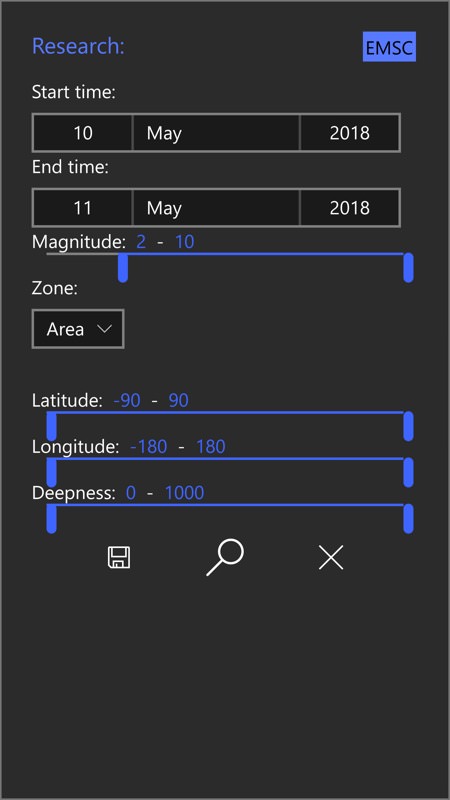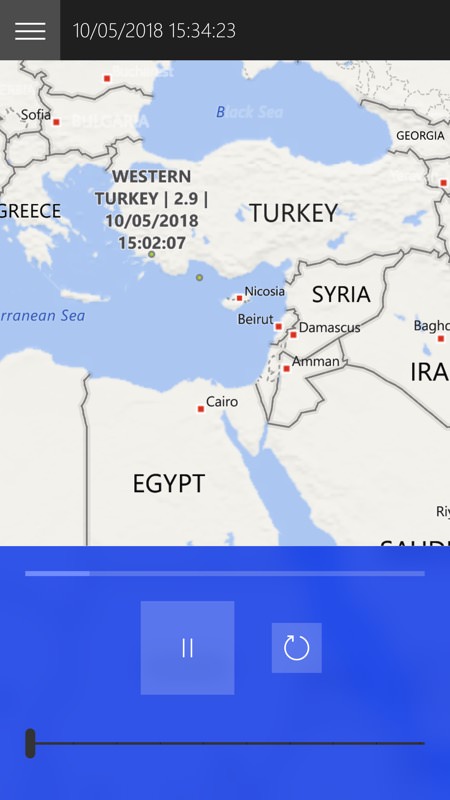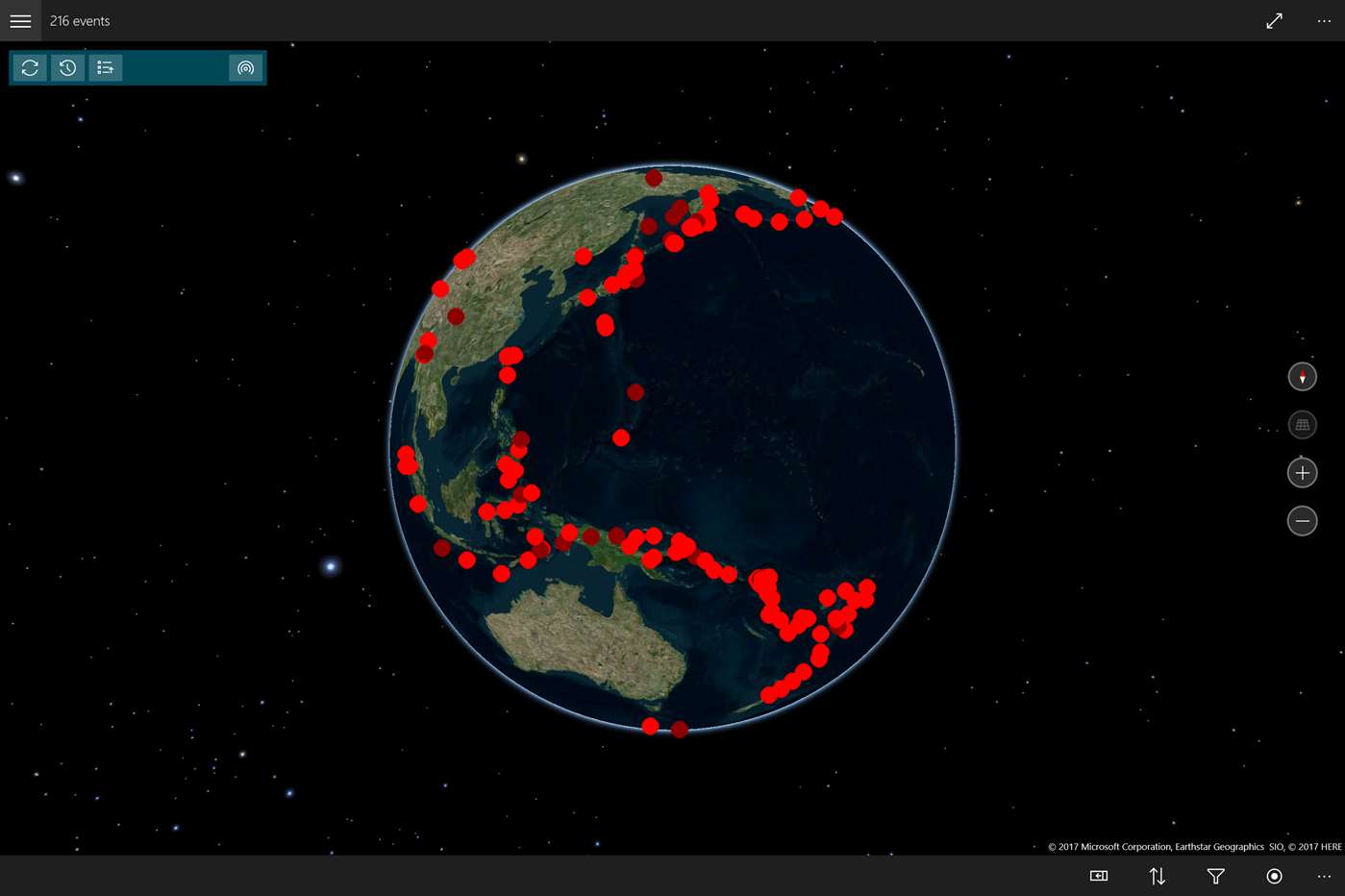 Here's a view of the 'ring of fire' in Terrae Motus UWP, on a Windows 10 Desktop. Wow.

You can grab Terrae Motus UWP in the Store here. There's a 'Pro' donation to the developer for a dollar and this is worth doing, to encourage more applications like this. If you dig into the About page, it seems that a full Fluent Design overhaul is in the works, with real time notifications too. Watch this space.