The possible use case for this - and I admit I'm clutching at straws here - is having a Windows 10 Mobile set-up that you're happy with but you miss the older, faster, smoother days of Windows Phone 8.1 and you want to go 'retro' and return to the older OS (via Windows Device Recovery Tool), Microsoft support updates be damned.
In my case, following my in-depth feature, I wanted to revert my UK Lumia 1020 to 8.1, to gain all the advantages mentioned. I reckon I'm done testing W10M on the older S4-based hardware for now!
However, when resetting, I was a little hasty and, rather then scrolling down to 'Set up as a new phone', I tapped to restore my very latest backup from my Alcatel IDOL 4 Pro.
Oops.
However, the concept of restoring my set up from a 2018 Windows 10 Mobile device to a 2013-ish Windows Phone 8.1 device intrigued me. What exactly would happen? Would I end up with corruptions and brokenness? Would everything just work (within reason)? Or would the truth be somewhere in between?
As you might guess, 'somewhere in between' was about right. There's certainly no real harm in restoring any Windows phone backup to any Windows phone, just as long as your expectations are appropriate.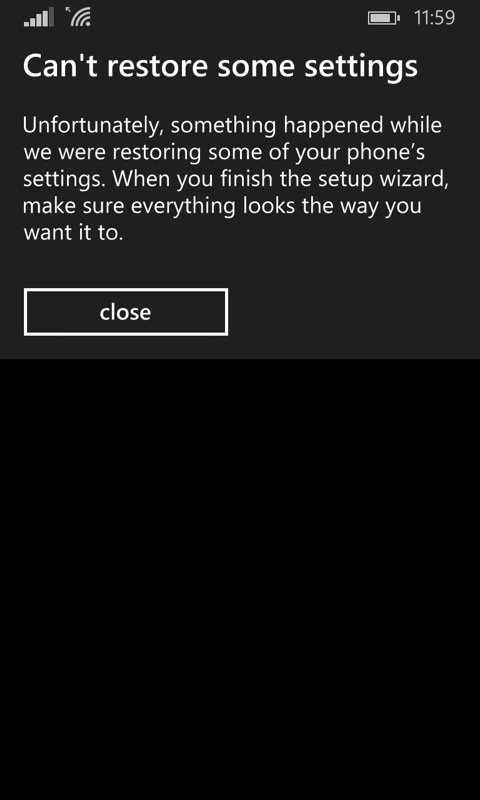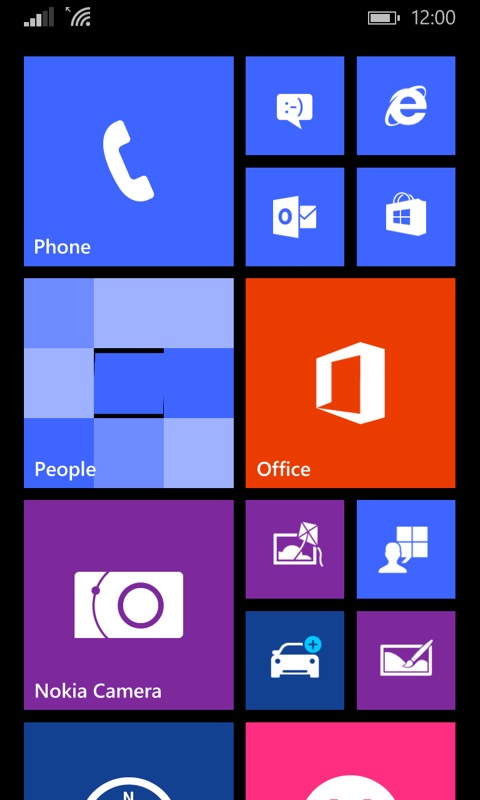 Restoring a W10M backup to a WP8.1 device resulted in:
Nothing from the W10 Start screen layout making it over - unsurprisingly!

Basic theme settings (dark, colours) come back, in 8.1 fashion, at least.

All WP8.1 applications that I was using on the W10M device were installed again - as expected.

No accounts were brought over, so they (e.g. Google) have to be set up/signed in again from scratch.

Well written applications which encapsulate their own authentication data within a Microsoft account were fully restored and signed in already, e.g. Dropbox, Netflix, Slack (beta), myTube!, Tweetium. And yes, all of these applications are available for 8.1 too, none are UWP exclusives.

All your first party (Microsoft, as the OS maker) applications are automatically signed in and ready for use, e.g. OneDrive.

All your UWP applications from the Windows 10 device result in the errors shown below - each has to be 'cancelled' manually. Which can take a while for 40 UWP apps in my case!

One application, Phone, is duplicated and one instance missing its icon in the 'applications' list - neither can be removed, but no big deal overall.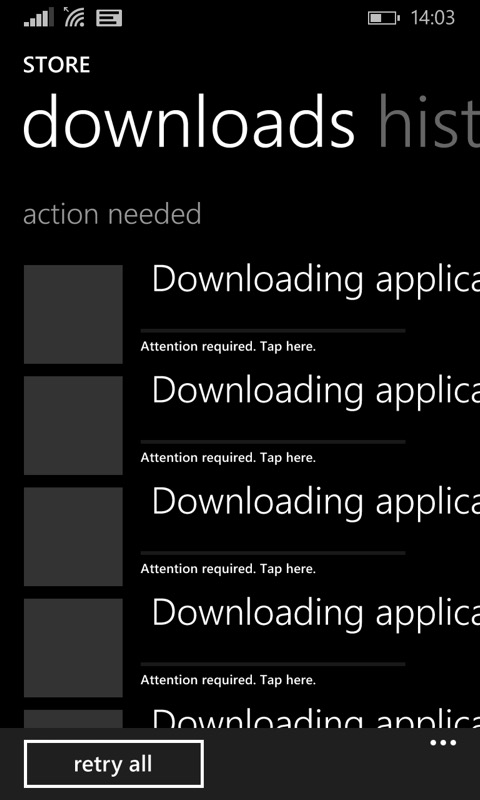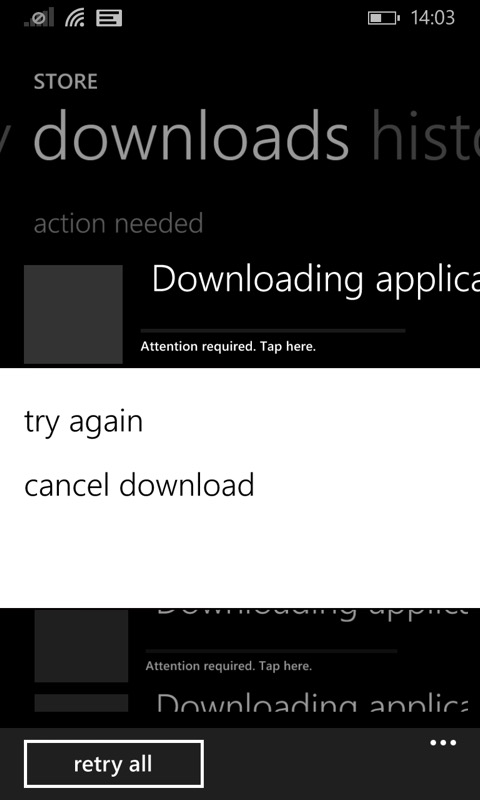 Overall, things went better than I thought they might. Having to manually cancel out UWP installs in the Store was a pain, but then I gained loads of time in applications arriving with authentication intact. Swings and roundabouts.
Back in the early days of Windows 10 Mobile there were some gotchas to do with restoring backups from one branch onto another - but these went away in time and the backing up and restoring process is now routine and - even in this extreme example - fairly foolproof.
And now you know what happens when you restore from Windows 10 Mobile to Windows Phone 8.1!