WalkingCat has been delving into Windows 10 Build 17704 and the screenshot below shows Microsoft is actively mapping ways that Windows 10 can respond to the hinge state of a dual-screen device:
closed
concave (laptop mode)
flat (tablet mode)
convex (tent mode)
full (phone mode)
It's all getting quite exciting and the timing of Redstone 5 ties in neatly with latest predictions for 'Andromeda' getting announced.
My guess is still for a Surface Mobile at $1000/£1000 to be announced in September and available in November, along with OEM copies and variations arriving before the end of the year.
And, no doubt, many more leaks and teases between now and then.
Will a 'Surface Mobile' full replace a Windows 10 Mobile smartphone? Possibly. There will be questions over imaging, of course, such a crucial part of the modern phone experience. But, in principle, a folding device that can be 'pocketed' and with full telephony on board, could be a 'one and only' computing device for the true road warrior. I'm one such and I can't wait.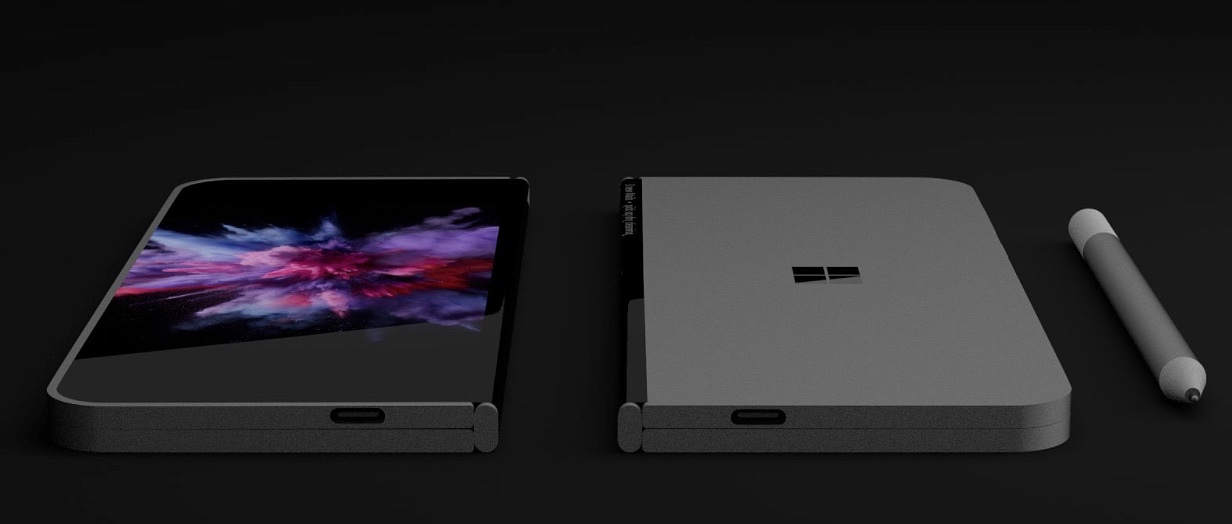 Andromeda mocked up in 'full' and 'closed' modes.