The developer, Richard Castle, notes:
I've been cracking on with a further update to Podcast Lounge that adds device sync functionality which allows a consistent configuration to be maintained between devices opted in to a "sync ring" hosted on OneDrive. I've been experimenting with the various sync methods that Microsoft provide and I just haven't found the right, reliable performance that translates to a good user experience, so I've built my own engine. This needs to work and needs to work well every time.

The beta test packages have been updated to include the new functionality. You'll find a new page under settings at the bottom containing the beta test. Right now we're only syncing favourites/categories between devices, but once we're comfortable of the core implementation, then it will be pretty easy to add settings, smart playlists and of course the currently playing playlist and history. I suspect we'll start rolling that into the beta test in a couple of weeks time.
Over and above the previous beta, version 1.2.61 brings:
Fix: Accidental Tech Podcast http request was failing. Added user-agent header to fix.
Fix: Projector Room within collections had the wrong search identifier
Fix: Potential fix for "A method was called at an unexpected time" exception on launch
Fix: Bug where server did not return ContentType, thus causing a null reference exceptioin
Enh: Split the user update history between both beta and public versions
Enh: Made the update history work with the app theme
Enh: URI launch triggers now open episode view on favourites already existing within the app
Enh: Sync status text is refreshed if the page is open when resuming app
New: Added foundation support for cross-device synchronisation - favs/cats sync only for moment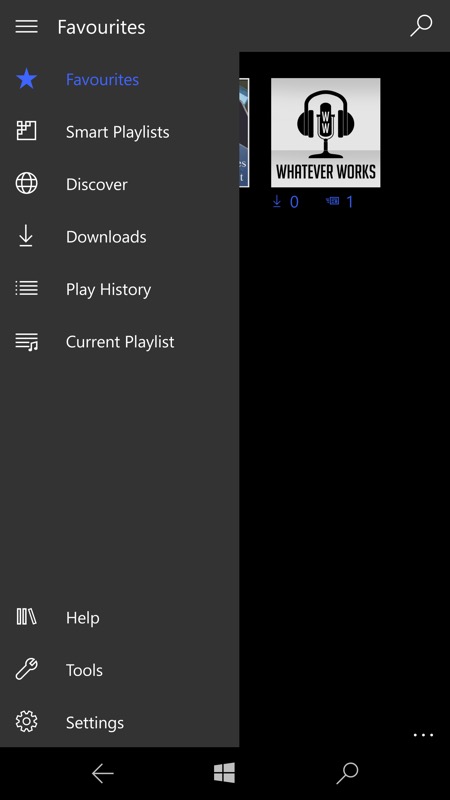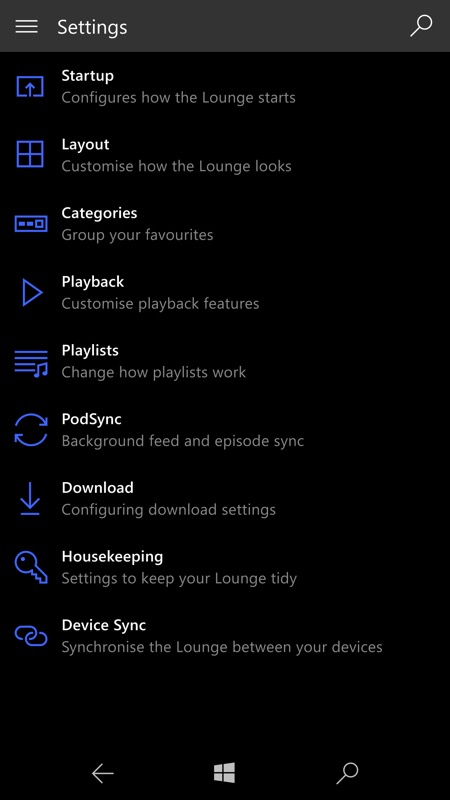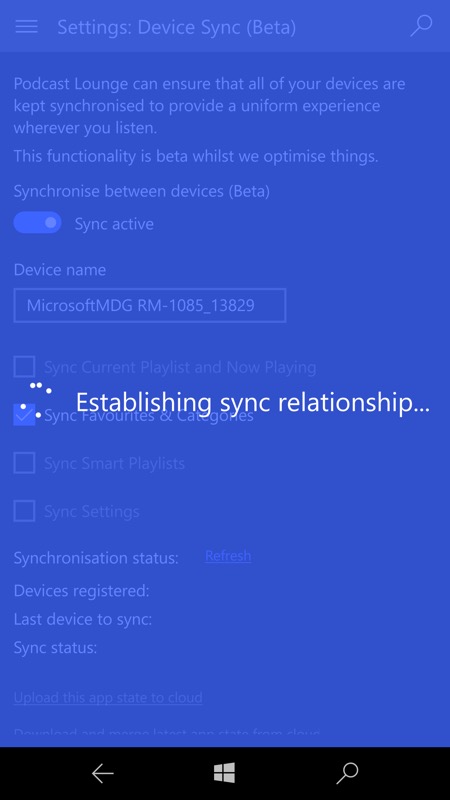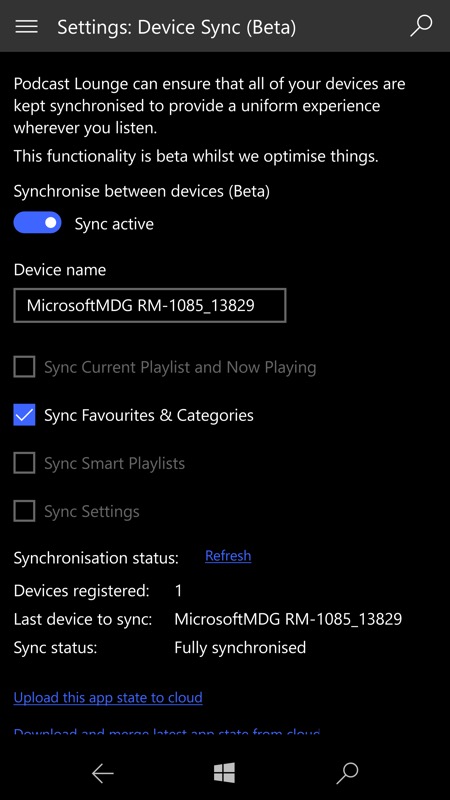 As you can tell, development is still rocketing along - it's a shame that it started so late in Windows 10 Mobile's life cycle, but there we go. Of course, this also works on desktops, tablets, Xbox, and so on, but my gut feel is that its home is on Mobile, just as with its WP8.1 predecessor.
The beta is here in the Store. Go to it, and make sure you use the built in Feedback section to report any issues or make any suggestions.
PS. See also the production version, which will be updated with sync after this round of betas, so we're looking at September 2018.