Richard Castle, the developer, notes, of the transition from beta period to formal release:
We have proceeded with the traditional one-off payment and trial method as requested by the vast majority of the users. The past couple of weeks have been focusing on building up the licencing system, bug fixing and overall polishing. In the most recent build, we introduced an additional recommended default settings page as part of the welcome pages – yet another way to try and get users off to the best possible start.
As part of the formal release, here's the blurb in the Store:
The most prolific Podcast App on Windows Phone has returned as a new universal Windows 10 app. Available on your Windows tablet, PC and mobile. Xbox soon.

Listen to audio podcasts from all over the world from a library of over 90,000 podcast programmes.

Clean and easy-to use interface allows you to browse, search, stream, download and enjoy your favourite podcasts effortlessly.
Features the most powerful podcast search facility available; capable of finding even the most obscure podcasts.
Smart Playlists help you automatically generate your playlist curated to just your requirements; get up and running with your podcasts with just a few presses.
Advanced background synchronisation function means that your podcasts are downloaded and ready for you when you need them.
Features a tutorial and help system that caters to people who are just starting, or are familiar and want to learn more.
Lots of customisation options allow you to make Podcast Lounge work the way you want to.
Rather than focus on podcast management and playlist functionality (etc.) in this news story, I want to highlight the new user experience, since it's second to none: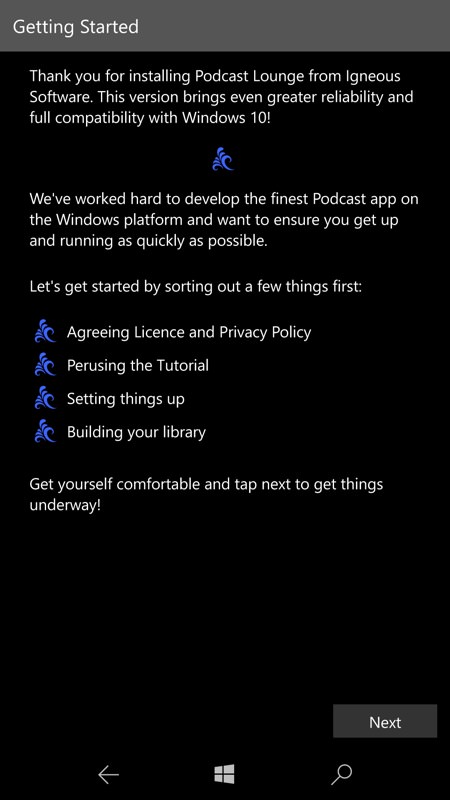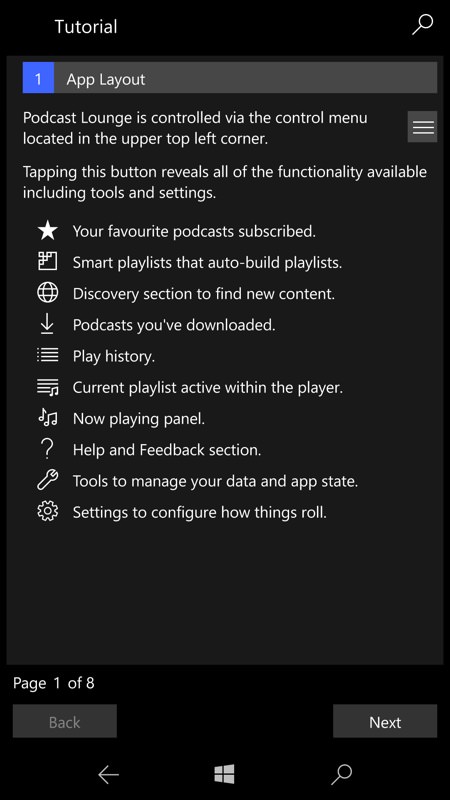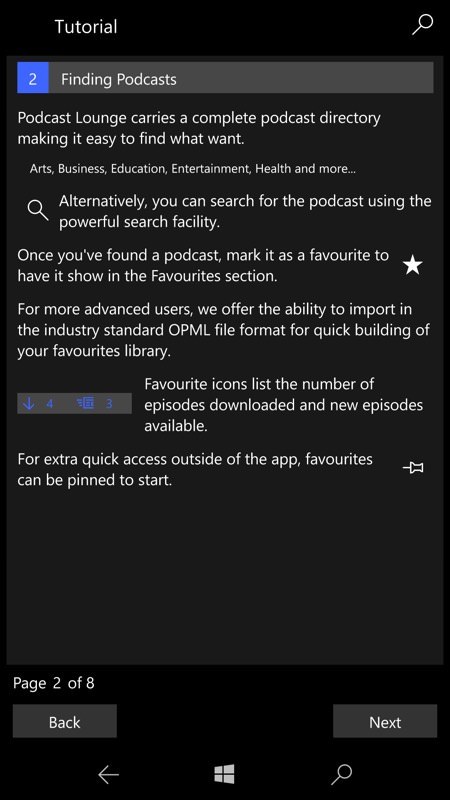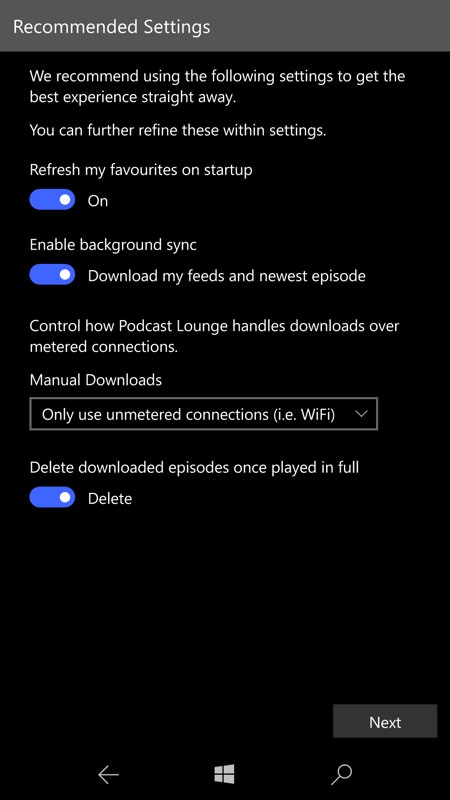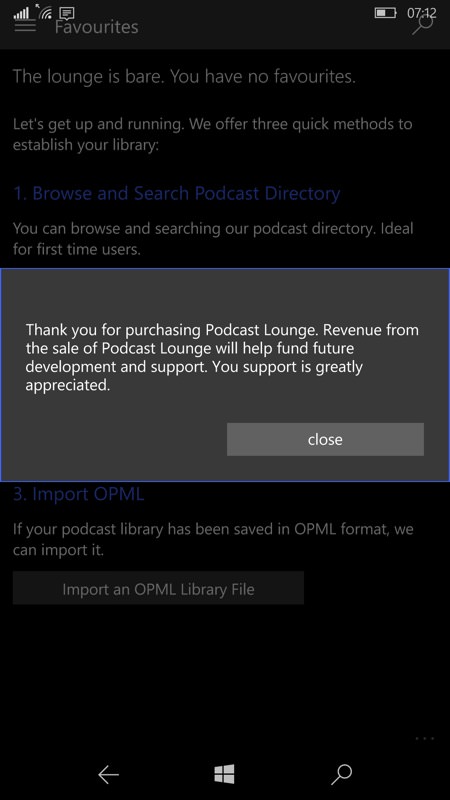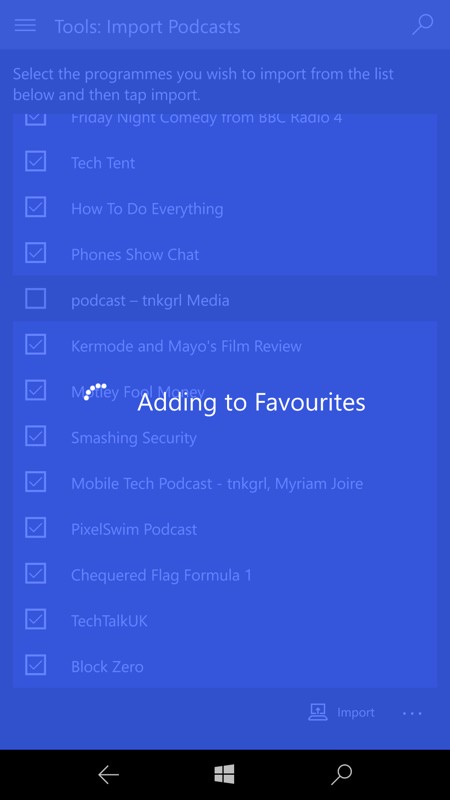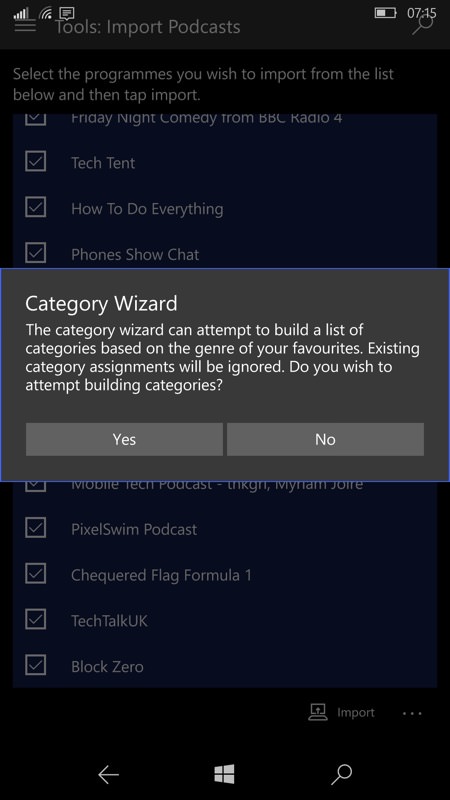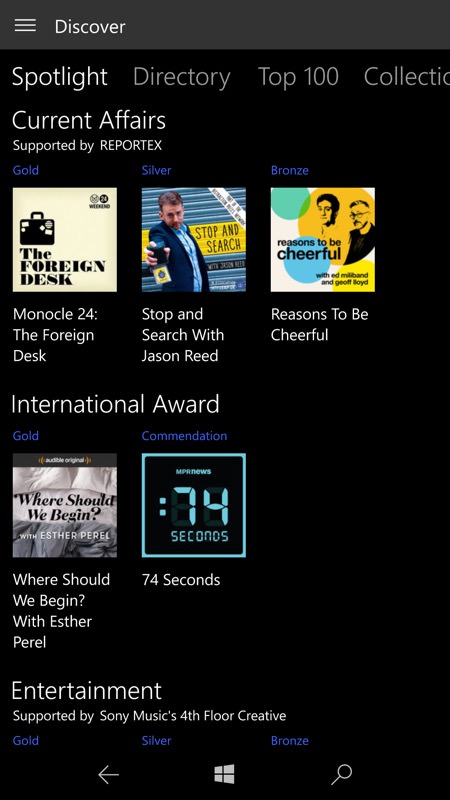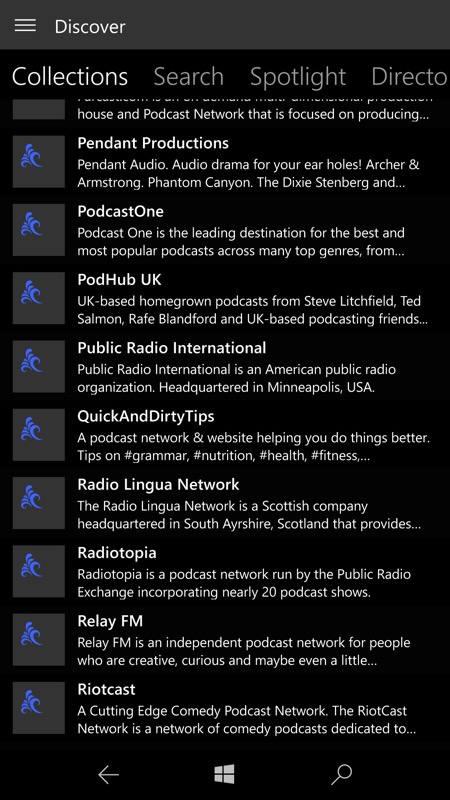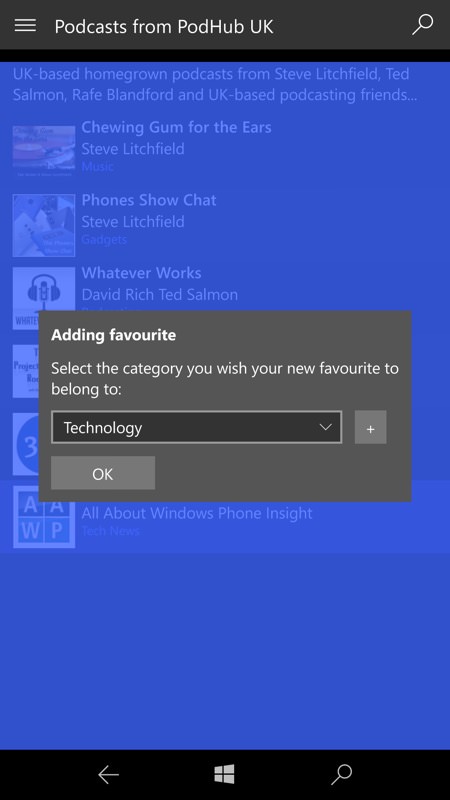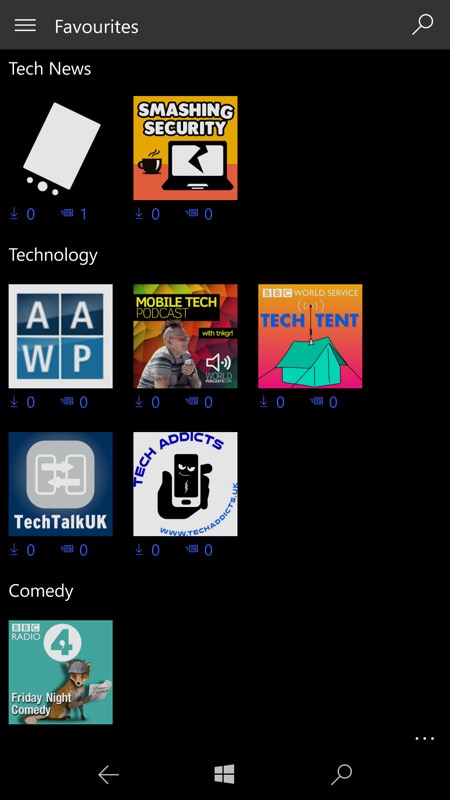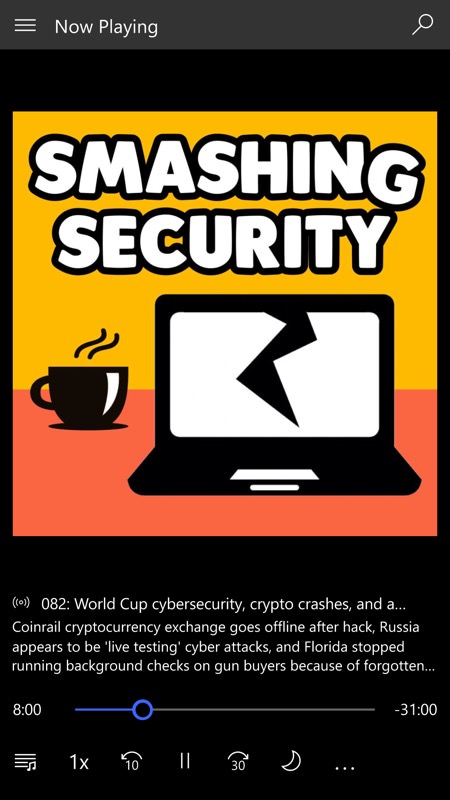 Podcast Lounge 2 is free to download from the Store as a trial, but background syncing and download functionality will stop after the 30 day free trial expires. Or just buy it outright as a commercial purchase (about £5).
It will work on Windows 10 Mobile - and via Continuum displays - on traditional Windows 10 laptops, desktops and hybrids, and - soon - on XBox too.
PS. Beta testers of Podcast Lounge UWP over the last year should note that Podcast Lounge 2 is a new entry in the Store. I recommend:
Backing up your Podcast Lounge UWP setting, favourites, playback positions, etc. in 'Tools' on the hamburger menu
Exporting your favourites to OPML, just in case
Restoring all of the above in Podcast Lounge 2 and checking all is OK
Uninstalling Podcast Lounge Beta (to free up space on your device) and to reduce confusion(!)
PPS. Anyone who's been using the beta and who wants to peruse the changelogs from the last betas and this formal release can knock themselves out here.
PPPS. It's true that I've already done a big podcatcher round up for Windows 10 Mobile, so I now need to update it to add Podcast Lounge 2. Watch this space.