Here are the new features and 'enhancements' for v1.2.50 since the last time we featured Podcast Lounge UWP (for v1.2.45). Note that I've omitted bug fixes for the sake of brevity in the list(!):
New: Added support for the 2018 British Podcast Awards under a new section called Spotlight (within Discovery)
New: Added support for iTunes url schemes meaning you can trigger PL2 via a "subscribe via iTunes" button (PC only)
New: Added PodHub UK into the catalogue listing just for Steve
Enh: Added timestamps to entering/leaving background log messages
Enh: Test optimisation of episodes read from DB – 2/3 improvement in read performance
Enh: Changed the log file viewer font
Enh: Network status event now detects metered network changes
Enh: Added the ability to suppress download deletion questions (override in settings > downloads)
Enh: Centralised network change event routine
Enh: Additional download status reporting for downloads waiting for system resources (network etc.)
Enh: Deleting a single episode now mentions the episode by name
Enh: Background sync now checks for metered networks before it proceeds
Enh: Added extra logging information for background sync routines
Enh: Added ability to individually pause and resume downloads on the "In Progress" section
Enh: Moved messageboxes out of global download routine and added full return status object for more efficient code
Some screens of some of this in action: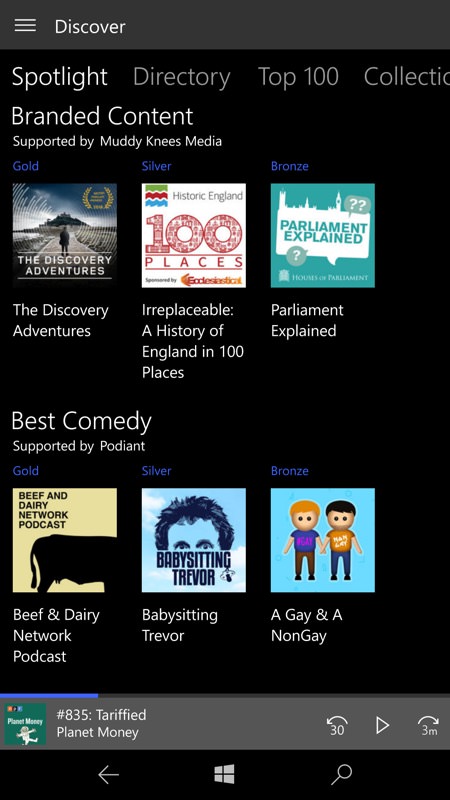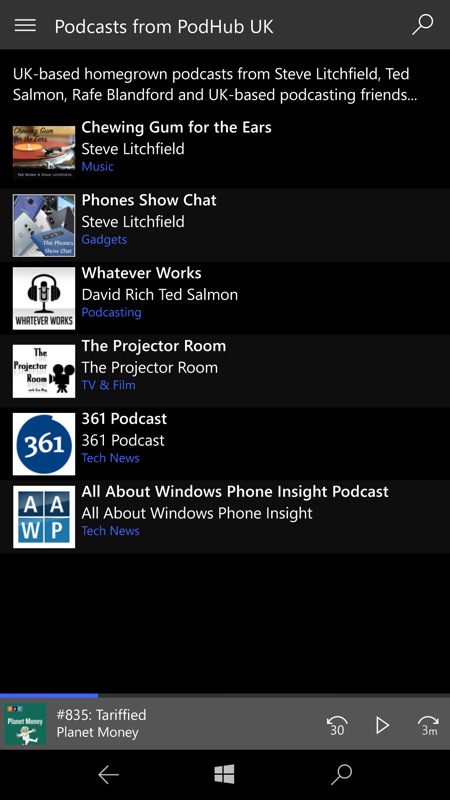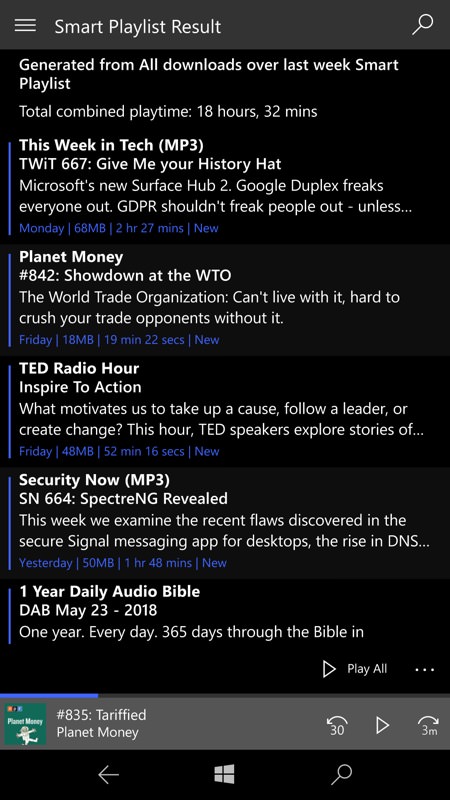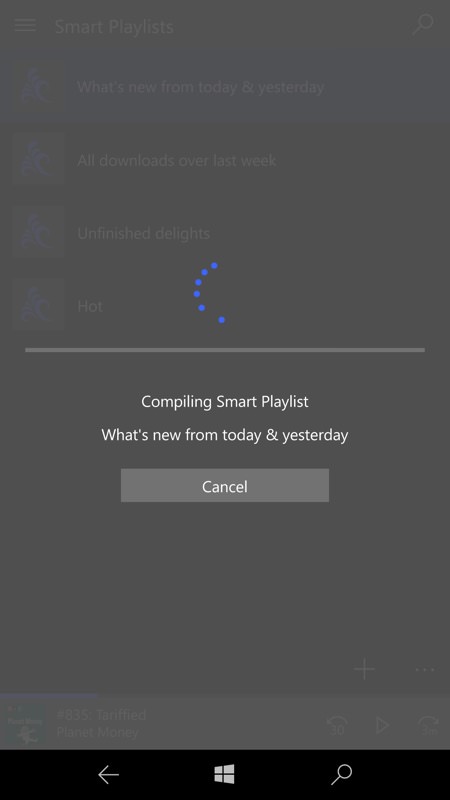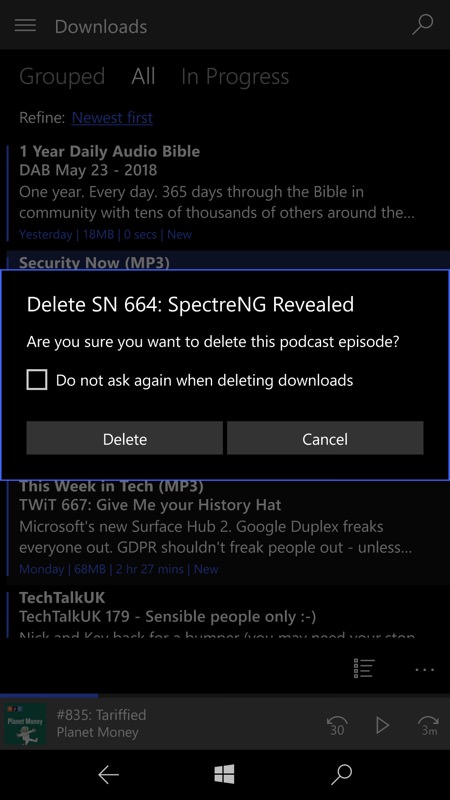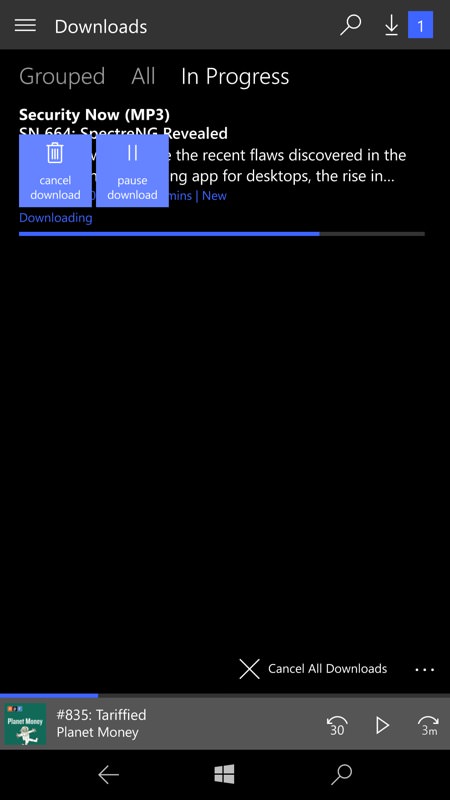 Development is still rocketing along and news of the end of the 'beta' period is coming soon, we promise. It's a shame that it started so late in Windows 10 Mobile's life cycle, but there we go. Of course, this also works on desktops, tablets, Xbox, and so on, but my gut feel is that its home is on Mobile, just as with its WP8.1 predecessor.
The beta is here in the Store. Go to it, and make sure you use the built in Feedback section to report any issues or make any suggestions. Podcast Lounge is developing into the sort of class leading UWP app (like Tweetium - for Twitter) that actually makes one want to use Windows in order to use the app. My thought for the day.
PS. It's true that I've already done a big podcatcher round up for Windows 10 Mobile, so at some point (when this is out of beta?) I need to update it to add Podcast Lounge. And do see my top picks there, for comparison against this new contender.