From the Store description:
Zip Opener is your simple answer to annoying file problems. How often do you get a file you need that is hidden behind a cryptic label? It's usually ZIP compressed, but there is a myriad of other file compression methods - only nerds can keep track of them all!

Well, that's why we made Zip Opener. It's small and fast, so it doesn't clog up your computer, yet knows how to open all sorts of file archives. And if you need to save space, it will even automatically compress files for you.

So next time you encounter crazy file extensions like ZIP, RAR, TAR, 7Z, GZIP2 and BZ (amongst others) we have you covered with a single app: Zip Opener.

It does one thing and does it well, won't take up a lot of system resources.

Small app size saves you drive space so you can keep downloading.

Made for normal people, not nerds: one-tap operation.

Who likes to wait? No one, that's who. Zip Opener is SPEEDY.

No junk, toolbars or spam - made in Canada.
Here's Zip Opener UWP in action, clearly showing a (local) HTML-based front end: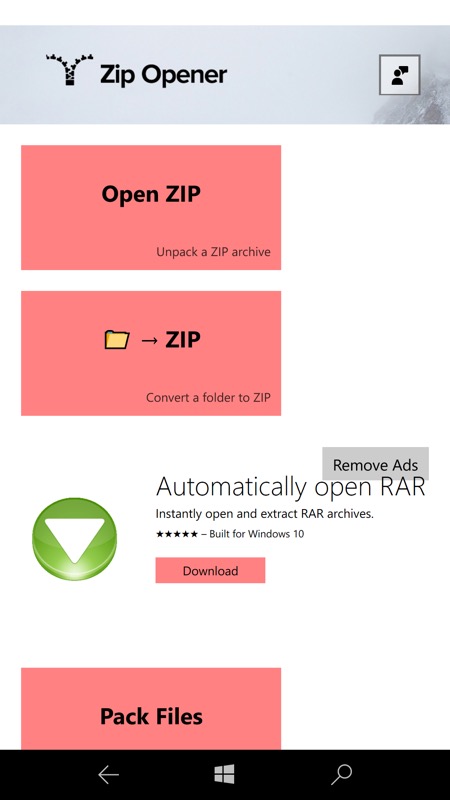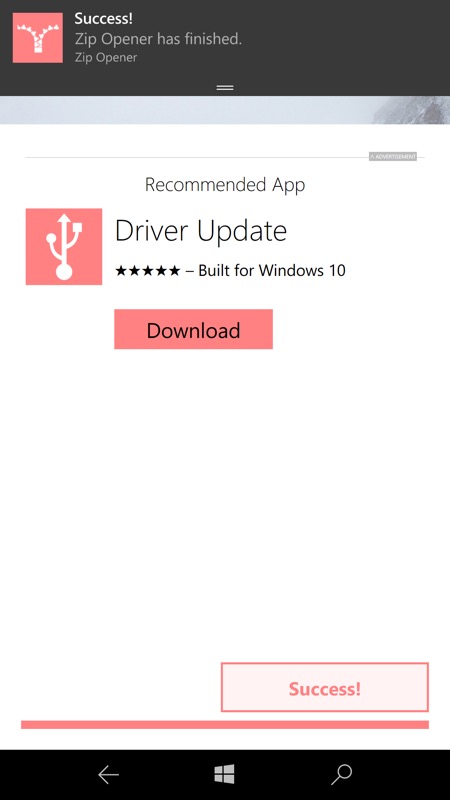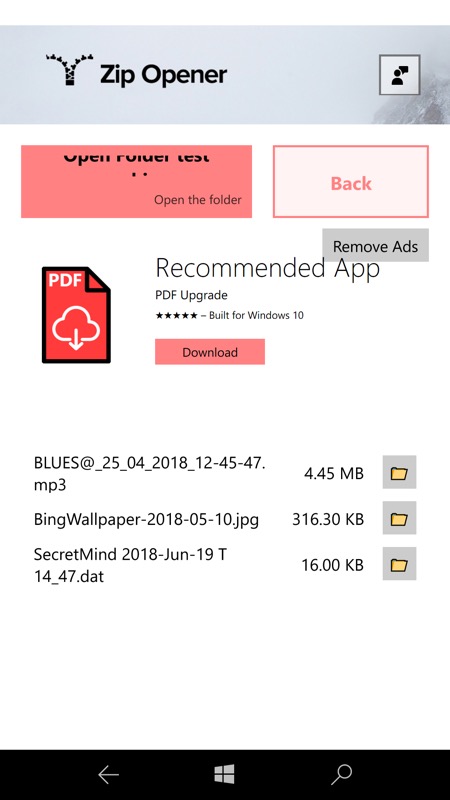 All very minimalist, and you can 'pack' files in much the same manner. You can grab this in the Store here. Just be careful not to tap on those intrusive ads until you've paid for them to go away!