From the Appscope listing:
Live a happier, healthier life with just a few minutes of meditation a day on the Headspace app.
The URL to tap on or type in is www.headspace.com .
Of course, you can turn this into an 'app' yourself with PAWA or just pin it 'as is' on your Start screen. It's up to you. If you're confused by the different PWA options then check out my feature here.
Here's Headspace PWA in action: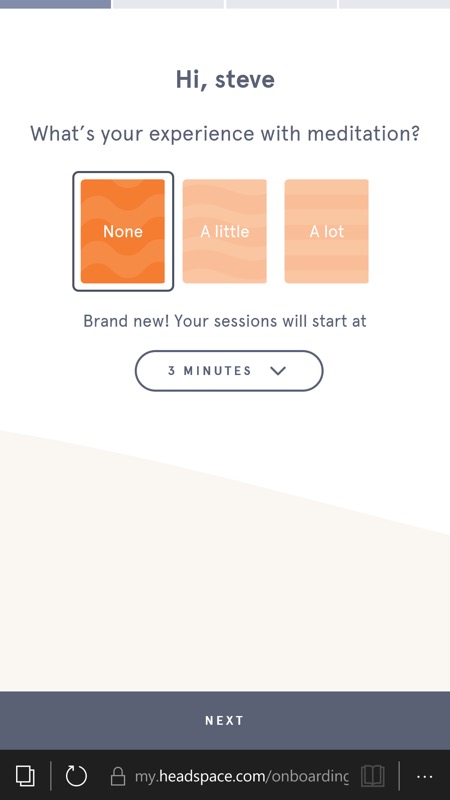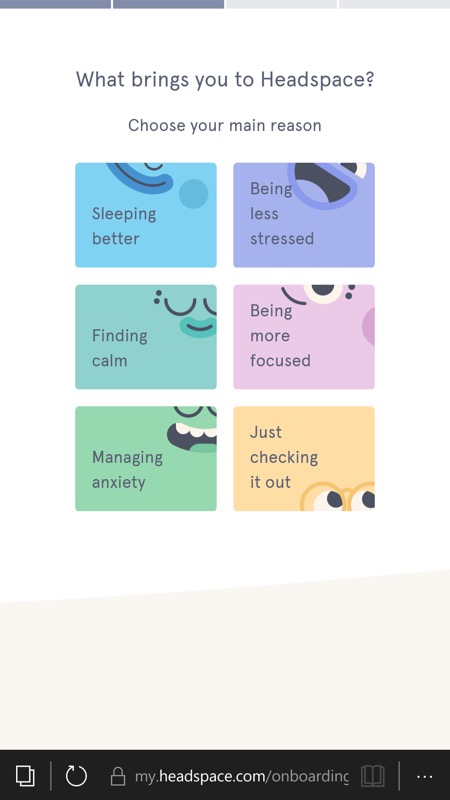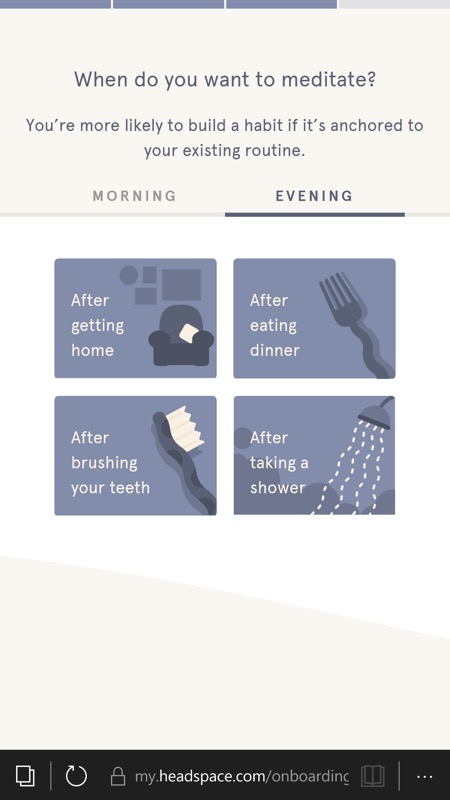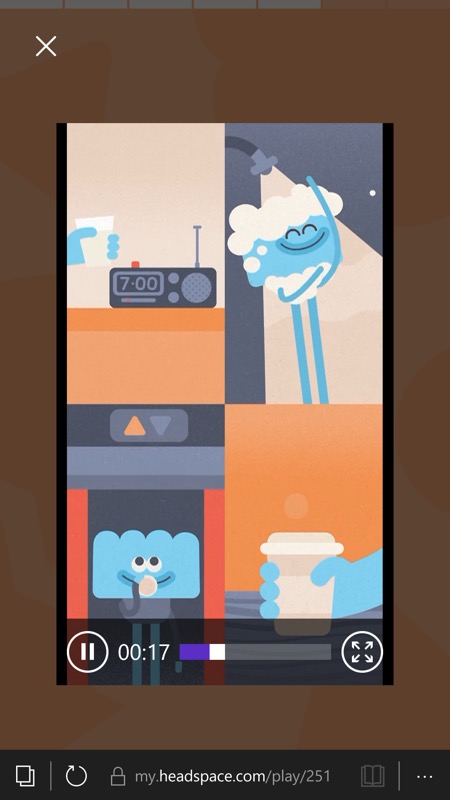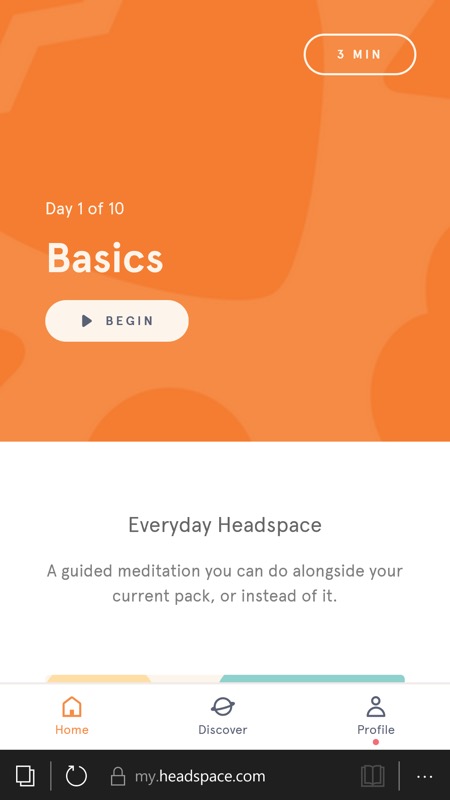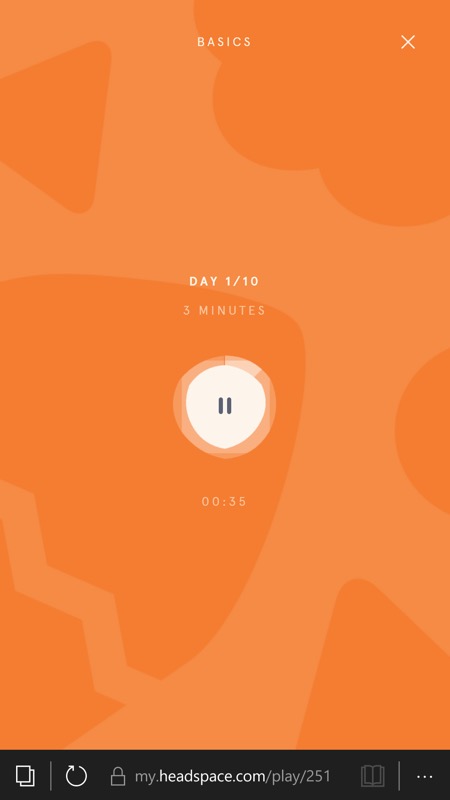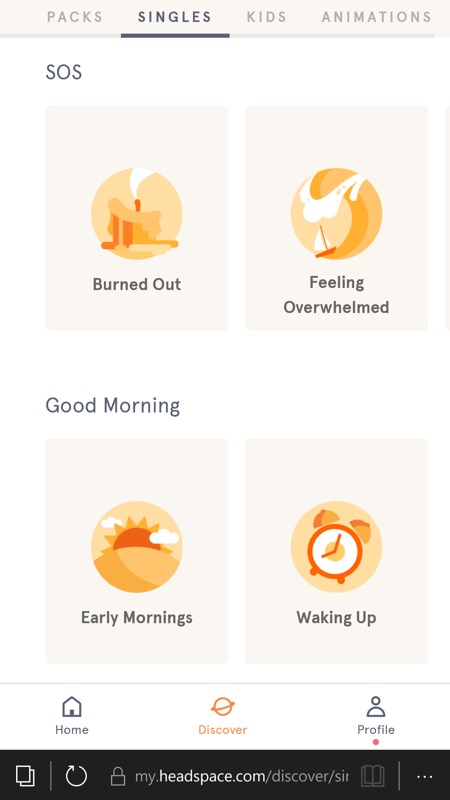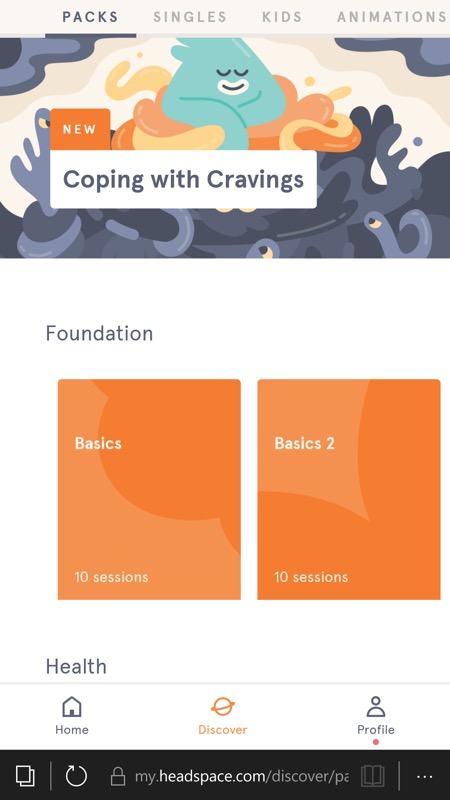 The meditation audio carries on playing in Edge when the phone screen times out, so you can relax and kick off the guide's voice and then relax. The guides are well done, if semi-hypnotic in pace - but then maybe that's the idea.
Obviously the guy behind all the videos deserves to be paid, which is why the more advanced audio guides are behind a subscription paywall, but you'll quickly get the idea from all the free content.