From the revamped Store description:
Spoticast is your Spotify universe with Videos and Audio. Download the app and get the full features (download excluded) for 1 day for FREE !

Play videos from the artists you follow and love, movie clips, live, covers etc.

Access to your Spotify playlists and the Soptify catalog to play the best songs and even better, cast them to a device to share a great time with your friends.

13 reasons to download Spoticast:

A Universal app (Desktop-Tablet-Smartphone-XBOX One)
Great User Interface : Classic Hamburger interface, or Modern UI for XBOX One adapted for gamepad
No need Premium Spotify account
Offline mode (download the tracks you love) - Premium only
Cast on TV : Chromecast, DLNA, AirPlay (AppleTV), Miracast, Smart TV, Internet Box, etc.
Spotify Connect with the cast button (control all your Spotify devices with Spoticast)
Remote Control Spoticast from any browser (even while you play video games on your Xbox One).
Create and manage your Spotify playlists
Customize the Search Filter (live, acoustic, remix, covers ...)
360° videos handled with our application "Video 360"
No subscription : buy it once and enjoy it forever on all your devices !
Play the Music in the background
An integrated audio normalizer to get the music at the same volume
As reported last week, it all works surprisingly well and with no subscription to Spotify needed, since all the music is sourced from the likes of YouTube in the background.
And the caching is much, much better in this, v4.4.1, with the 'next' track in a playlist downloaded in the background while you're listening to the current one. Meaning that the only delay between tracks is down to the built-in delays associated with the Windows 10 media system - and there's not much Spoticast Music can do about that. In my tests, the delay between songs is now down to about two seconds (at most, provided the current song has been playing for ten seconds, enough time to get the next one sorted out!), which is akin to the track gap on traditional media.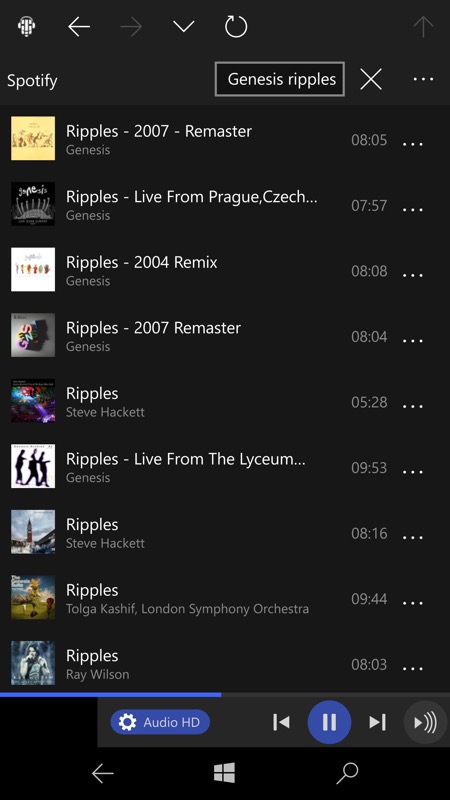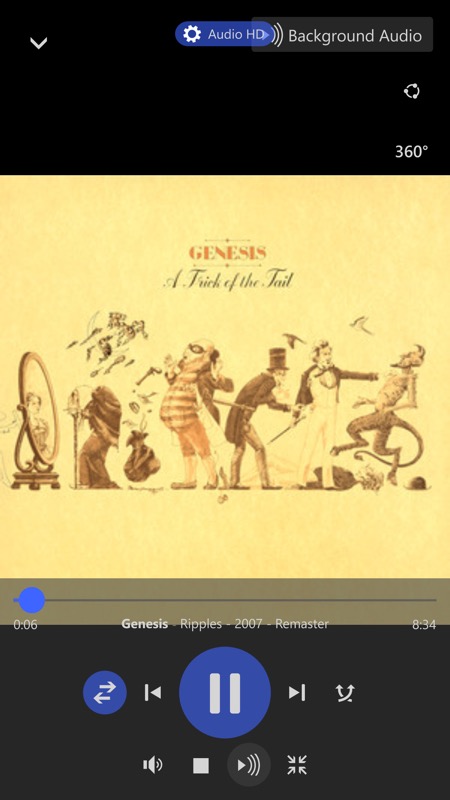 In short, my recommendation gets even stronger - this isn't a full Spotify client, but in some ways it's better (and cheaper!)...
As before, you can buy Spoticast Music UWP here in the Store - and there's a 24 hour free trial if you're not sure etc. Comments welcome if you use this - how do you find it and how close is it to a first party Spotify client?