Here's the official changelog for v1.1.2, since the last time we featured Podcast Lounge 2:
Fix: 58 individual fixes and 14 enhancements.
Under the hood infrastructure for ability to change download locations. Available in beta build, coming to public version soon.
Improvements to the system providing user feedback to Igneous.
New: Added new podcast manipulation controls on the player page. Tap the graphic just like in the original Podcast Lounge.
That's just the summary, there's a more detailed changelog here.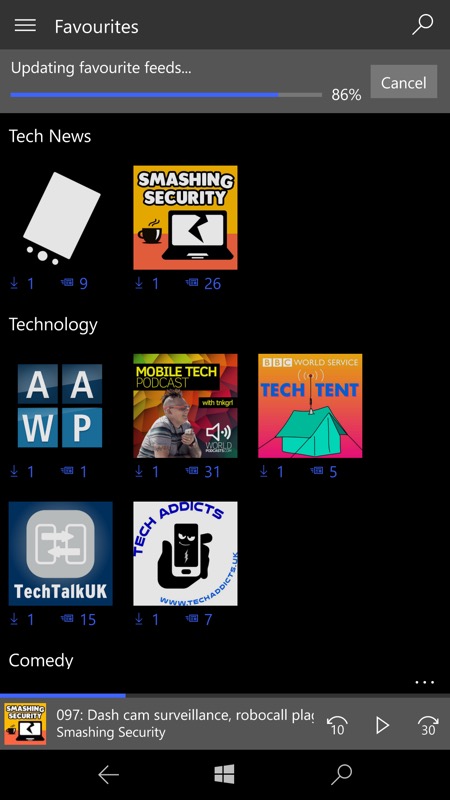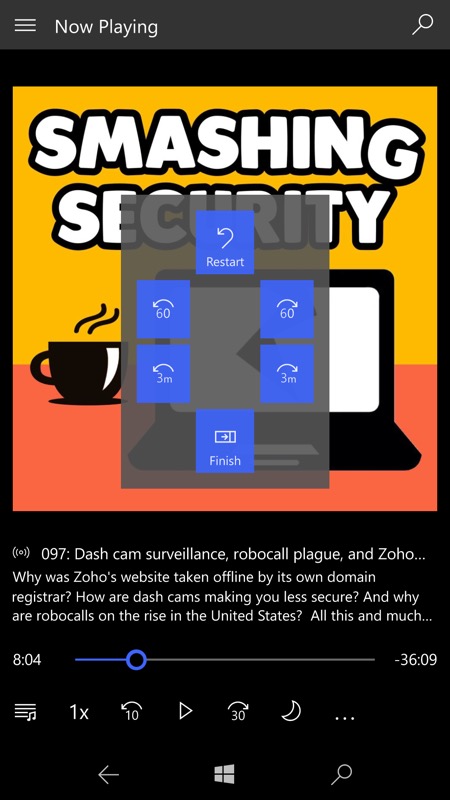 Podcast Lounge 2 is free to download from the Store as a trial, but background syncing and download functionality will stop after the 30 day free trial expires. Or just buy it outright as a commercial purchase (about £5), as I did.
It will work on Windows 10 Mobile - and via Continuum displays - on traditional Windows 10 laptops, desktops and hybrids, and - now - on XBox too (in beta).