From the developer, Richard Castle, here are the overview changes for this, v1.1 of 'Podcast Lounge 2':
Fix: Over 70 individual fixes and over 30 enhancements over the course of 3 months
New: Episodes played in full are now greyed, just like the original Podcast Lounge
New: User can now turn off the live tile counters in settings
New: Initial XBOX integration (Beta)
New: Podcast volume setting is now persisted between sessions
New: Support contact infrastructure allowing users to get in touch more easily
New: Cross-device app state synchronisation engine syncing favourites, play history, playlists and settings. This will remain in beta whilst we test with a larger population.
There's a much fuller changelog here on Richard's site.
Some screens of the new version in action: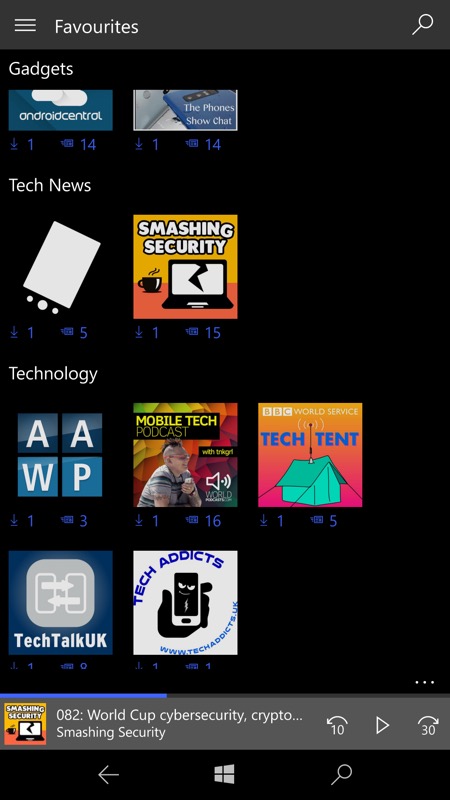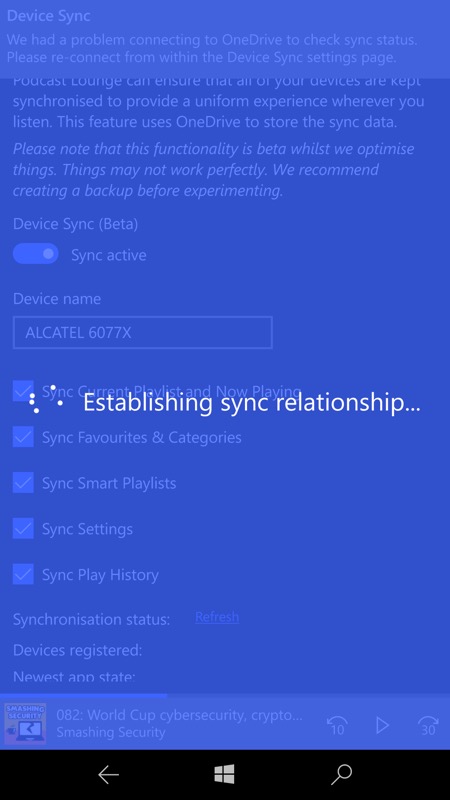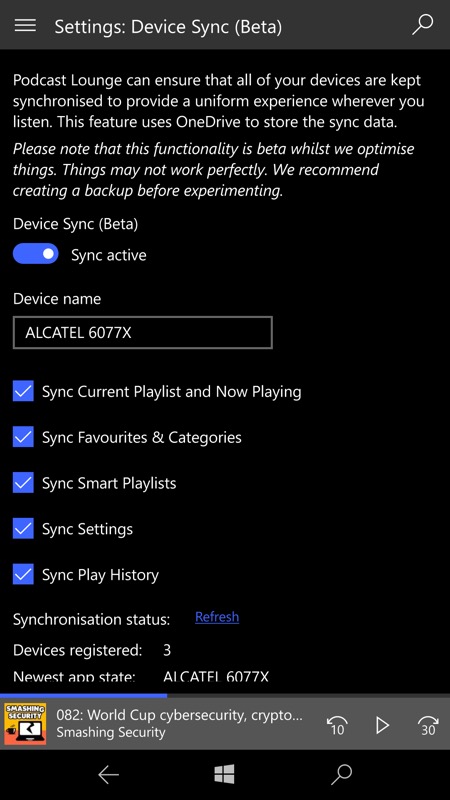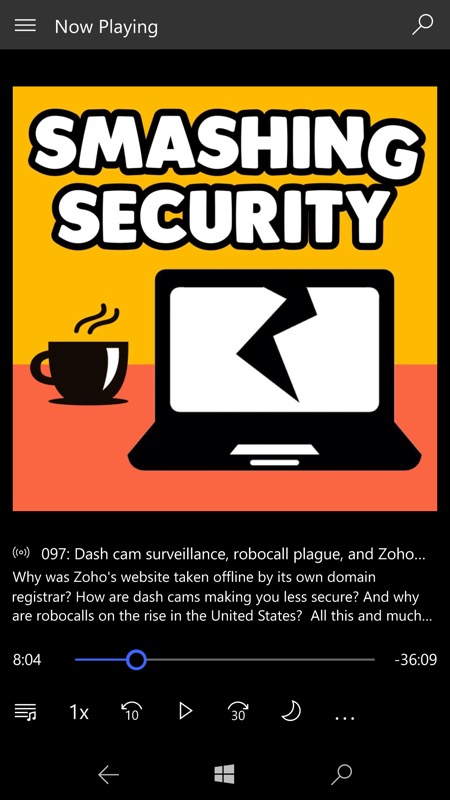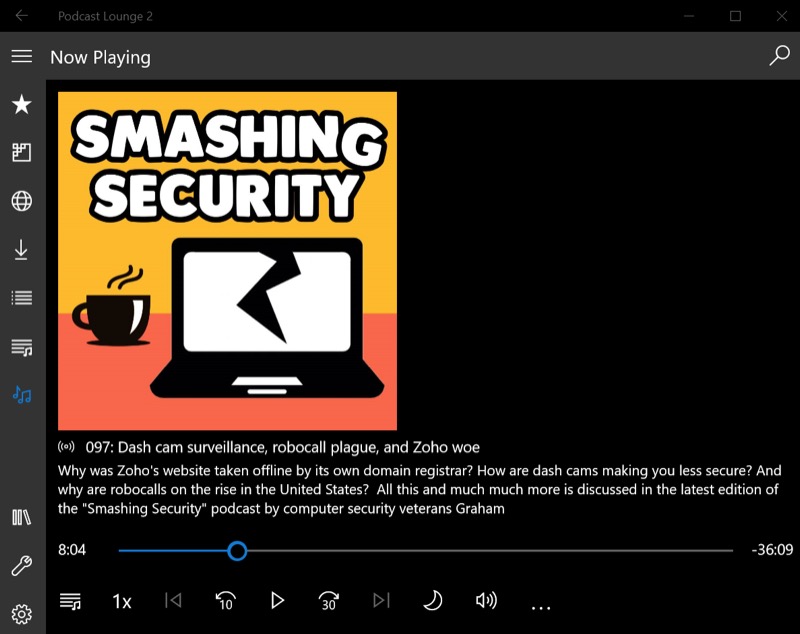 Other than the abortive Pocket Casts a few years ago (which promised frequent updates that utterly failed to happen), this is the first time in Windows phone history that we've had reliable cross-device podcatcher syncing - and which is why I'm highlighting it here.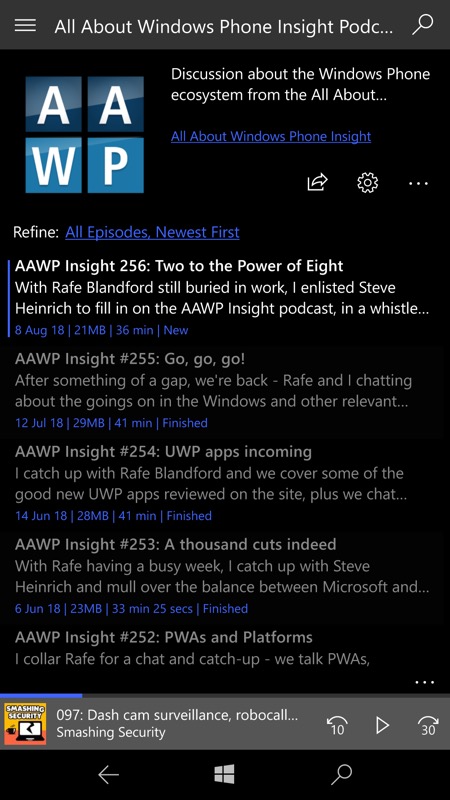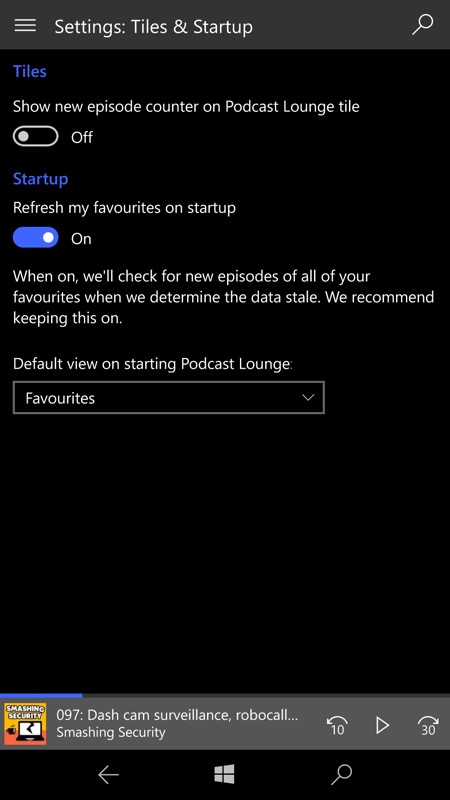 Podcast Lounge 2 is free to download from the Store as a trial, but background syncing and download functionality will stop after the 30 day free trial expires. Or just buy it outright as a commercial purchase (about £5), as I did.
It will work on Windows 10 Mobile - and via Continuum displays - on traditional Windows 10 laptops, desktops and hybrids, and - now - on XBox too (in beta).