Here's the changelog since the last time we featured Unigram here, only a month ago (note that some items are for keyboard-enabled and Desktop devices (e.g. laptops):
More emoji sets: you can now download them from Chat Settings
Search emoji by keywords from the emoji panel
Added emoji skin tone selector
You can now start typing anywhere to compose a message, or, if you don't have any open chat, to trigger a search
(Almost) full featured in-app music player
New shiny system tray icon (you can disable it from Settings>Advanced)
Some screens of this new version in action on my IDOL 4 Pro: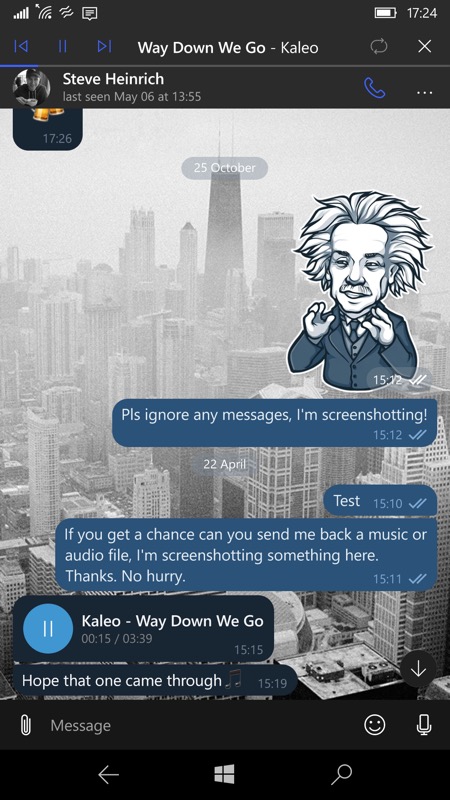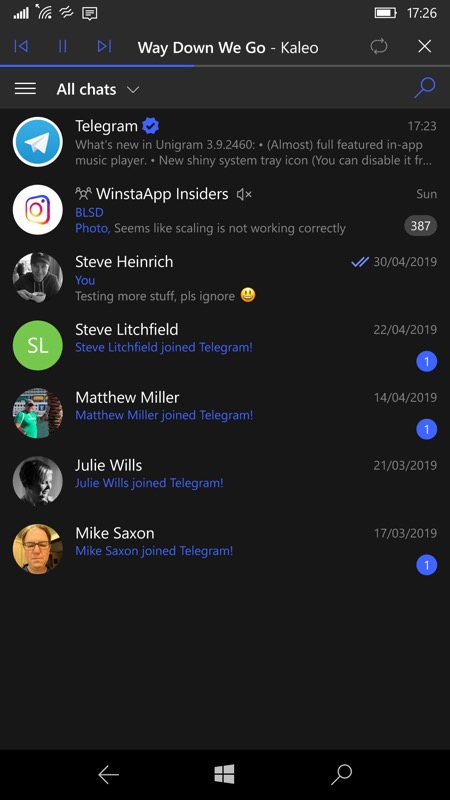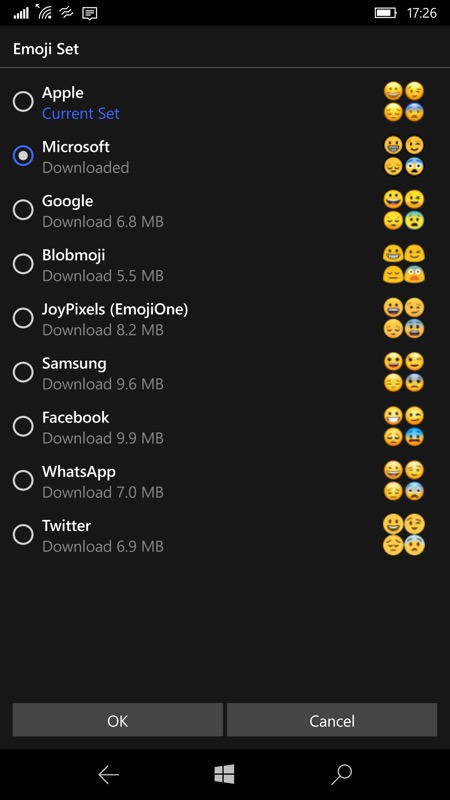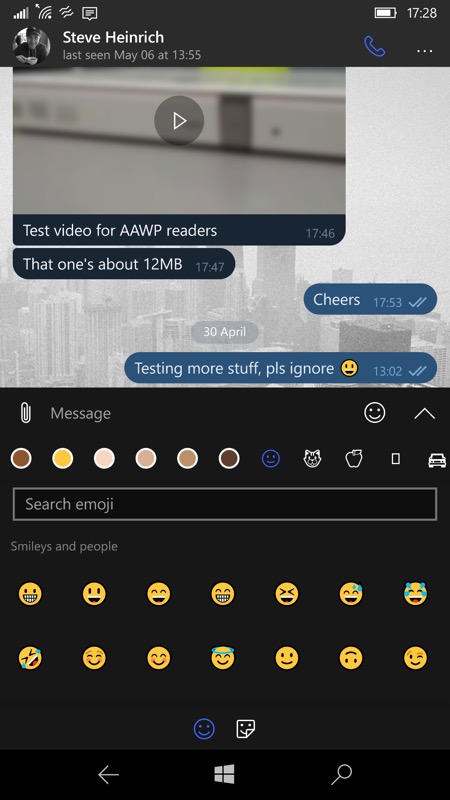 See the Store entry for Unigram X UWP. It's a free download.
Do you use Telegram? Do you rail against people dismissing it as 'just one more messenger'? It does look immensely capable, but the real question is how many of your friends and family you can convince to use it, surely?