GameClock lets you time your chess games and other board games.
The URL to tap on or type in is gameclock.app/#/.
Of course, you can turn this into an 'app' yourself with PAWA or just pin it 'as is' on your Start screen. Or just add it as a 'Favourite'. It's up to you. If you're confused by the different PWA options then check out my feature here.
Here's GameClock in action on my Lumia 950: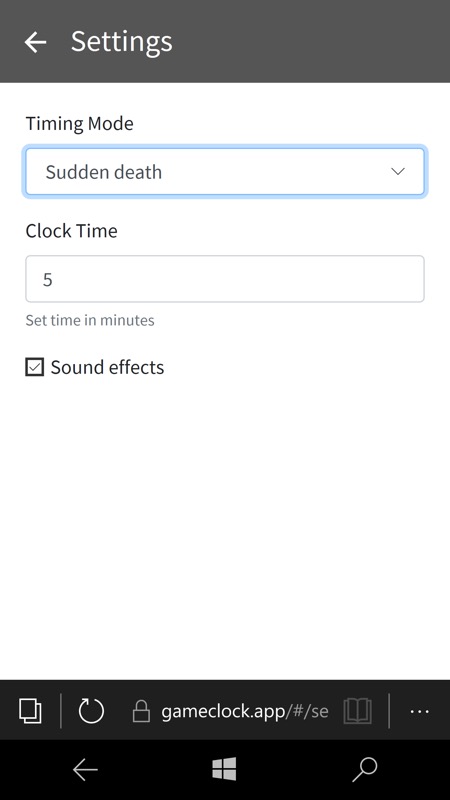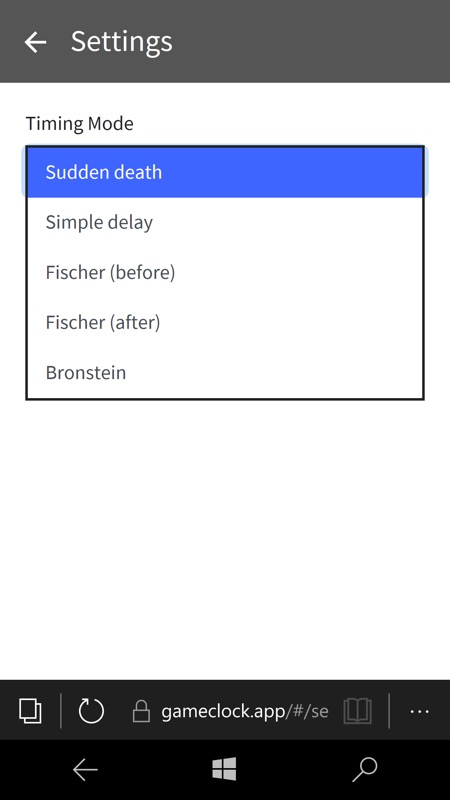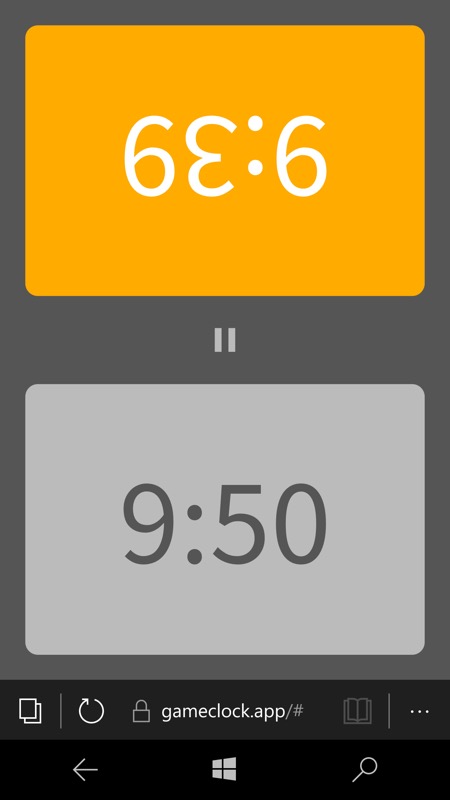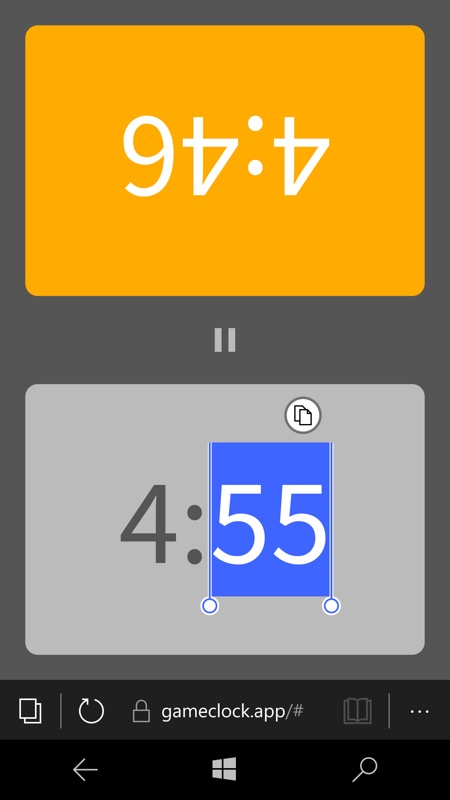 The big caveat mentioned in the title is that if your screen is set to power off to save power after, say, a minute, then the clocks disappear AND the timer stops. The equally obvious fix is to disable or increase the length of your lockscreen power saving timeout, in Settings/Personalisation. Typically, for a chess game lasting (say) ten minutes per player then you'd expect at least a move every minute from each, so (the standard option of) '3 minutes' should be fine.