Here's an approximate changelog since our last story, though do please note that some items are more relevant to To-Do on the desktop or in the Web interface.
Custom snooze options
Accessibility: Do not announce due date added when picker is open for the first time
When we select a reminder and there isn't a due date, set the due date to the reminder day
Not satisfied with just having a list in Live Tile? We have good news for you: Now you can add any list or Smart List to the Windows Start menu as a tile.
Have you already tried our inking gestures? If so, you may have noticed that we have not twice asked you if you want to delete something when you have crossed out. Now we'll ask you if you're sure – if you're really, really sure.
Do you have too many late activities that you do not want to do today? We have improved our accessibility so that it is now possible to compress and expand the various groups in the Smart Lists.
We temporarily removed the ability to move an activity to any list during the search. We will give you this opportunity with this update.
We did funny things with the order of your lists when you tried to reorganize activities. We have corrected this error today.
A few interesting screens by way of illustrating the app in mid-2019: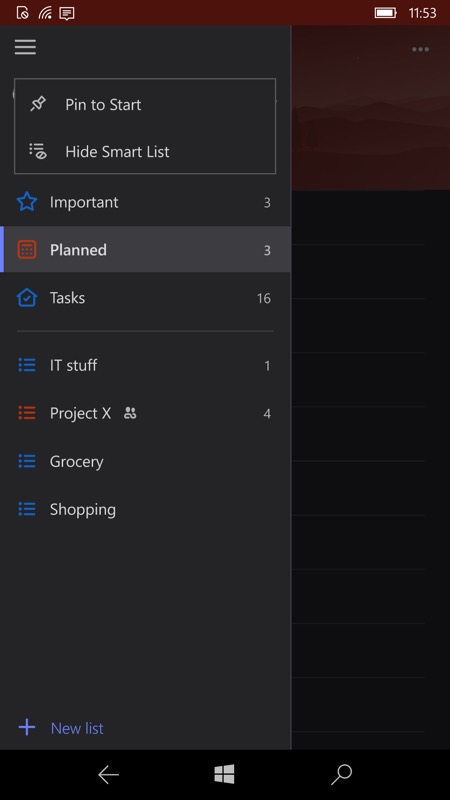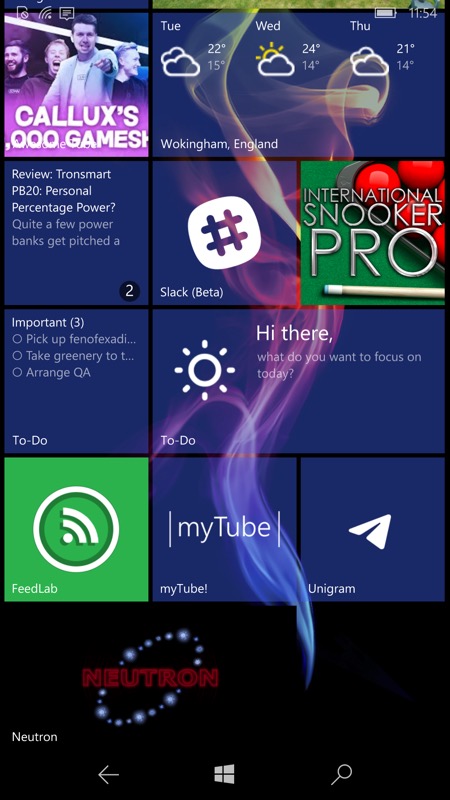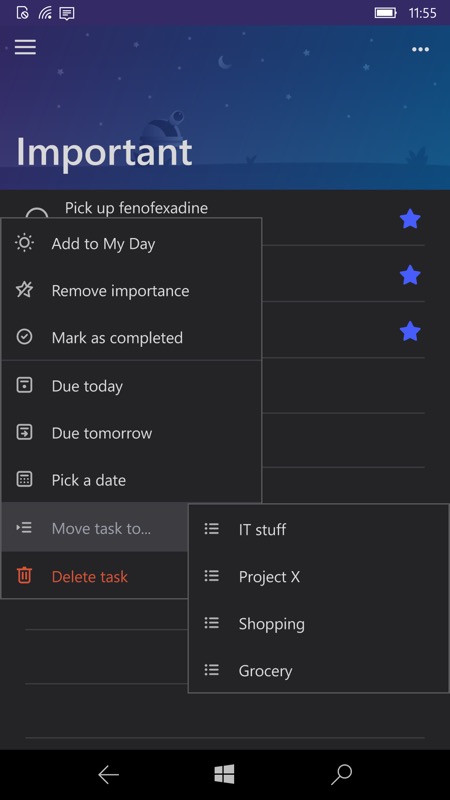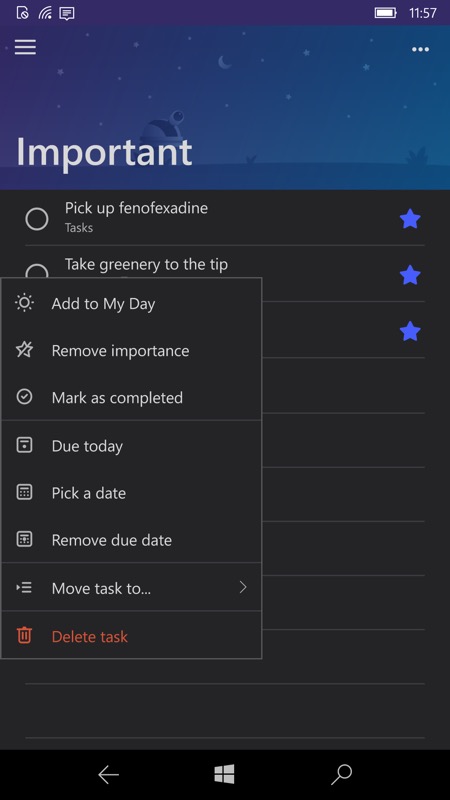 You can grab Microsoft To-Do here in the Store, if you haven't already. As mentioned before, this is shaping up to be an attractive and pretty powerful tool/service, syncing on multiple devices and platforms, and I'll be diving into more depth with it in due course. I'm currently waiting for the promised attachments to tasks - is it possible that this feature won't come to the UWP version at all now? I'm optimistic....!