Basic Game of Yahtzee as Progressive Web Application with Offline Mode
The URL to tap on or type in is yahtzee.renzys.media.
Of course, you can turn this into an 'app' yourself with PAWA or just pin it 'as is' on your Start screen. Or just add it as a 'Favourite'. It's up to you. If you're confused by the different PWA options then check out my feature here.
Here's Renzys Yahtzee in action on my IDOL 4 Pro: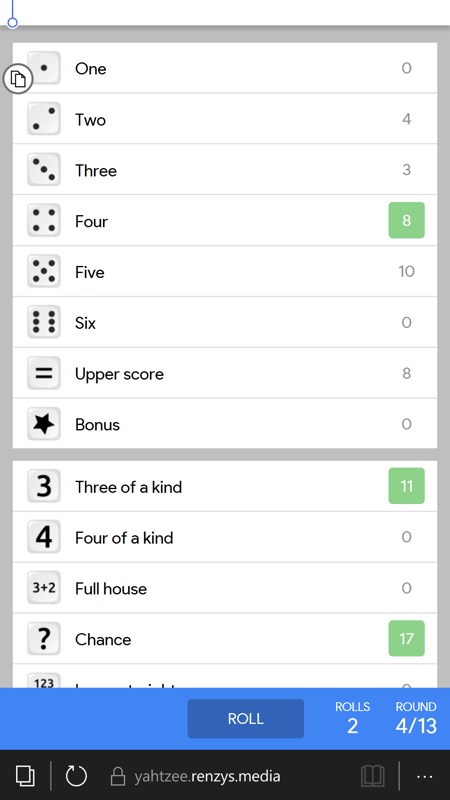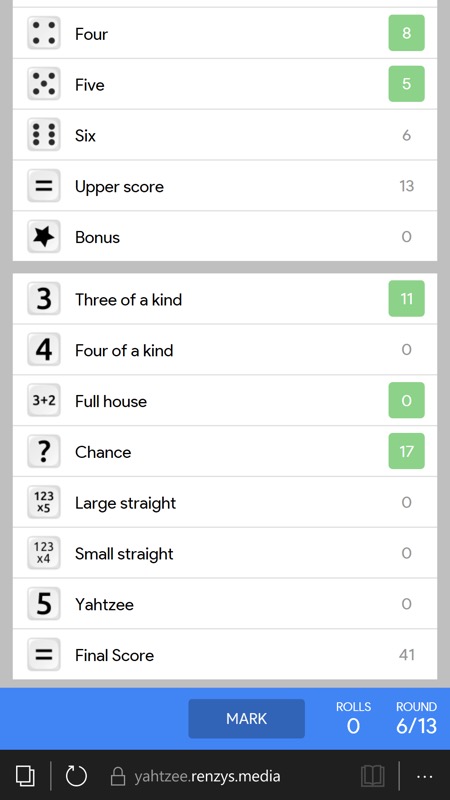 My objections to both gameplay and cosmetics disappear when using this PWA on a desktop class screen, mind you. (And no, you can't just rotate your phone screen to get more width, I tried that!!) Here's the full interface, which is complete and a hundred times more familiar and more playable.