Personal recipe keeper and manager. Share recipes, grocery lists, and meal plans.
And from the fuller listing within the app's 'home page':
Store all of your recipes in one place
Assign labels to your recipes and filter by label
Powerful search within your recipe collection
Send recipes and notes to your friends and family
Create collaborative shopping lists and meal plans
Clip recipes directly from the web
Import from Pepperplate, Living Cookbook, and Paprika
Export your recipes in multiple formats for data portability
The URL to tap on or type in is recipesage.com/#/welcome.
Of course, you can turn this into an 'app' yourself with PAWA or just pin it 'as is' on your Start screen. Or just add it as a 'Favourite'. It's up to you. If you're confused by the different PWA options then check out my feature here.
Here's the PWA in action, using promo screens because of the amount of actual recipe detail(!):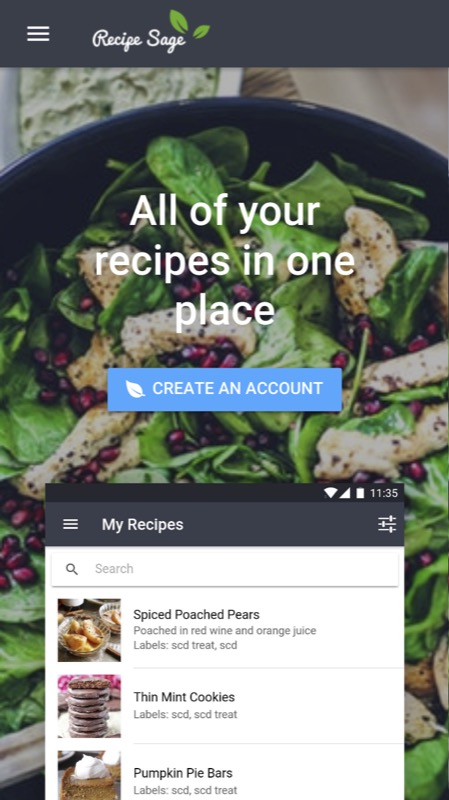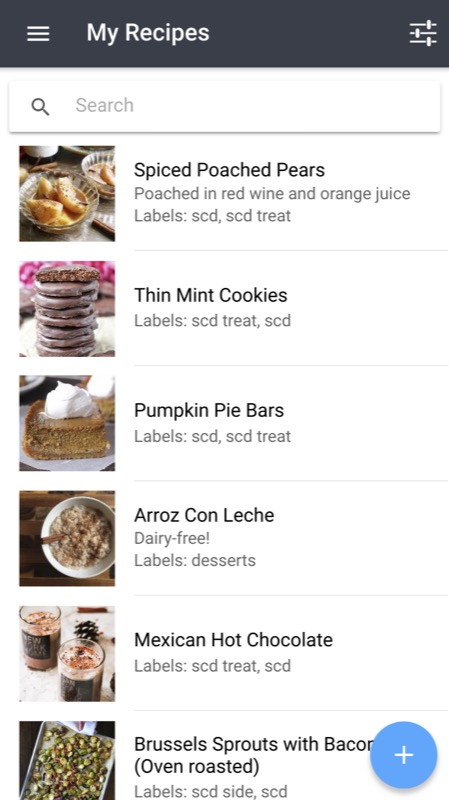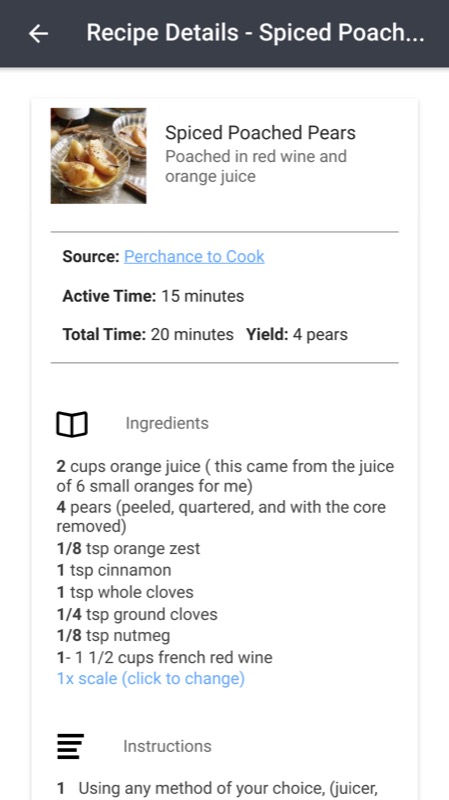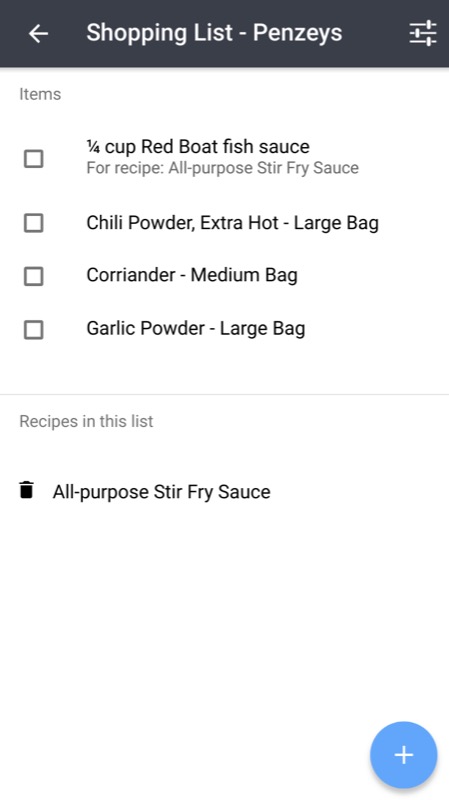 Very advanced and way over the top for most people, I suspect. But a good example of how a web-based info-centric system can be implemented as a PWA and therefore accessible to everyone.