The official changelog for v3.12.2605, since we last featured Unigram, for v3.11, is:
ARCHIVED CHATS

• Right click/long press on any chat to archive it.

• Right click/long press on your archive to hide it from the chat list.

• Pin an unlimited number of chats in your archive.

ADDING TO CONTACTS MADE EASIER

• You can now add any users to your contacts, even if their phone numbers are not visible.

• Quickly add users standing next to you by opening Contacts > Add People Nearby. You will see people who have this section open.

LOCATION-BASED CHATS

• Host local communities by creating location-based group chats from the People Nearby section.

ALSO IN THIS UPDATE

• Choose who can see your phone number with granular precision in Privacy & Security settings.

For group admins and developers:

• Connect a discussion group to your channel to get a 'Discuss' button.

• Seamlessly integrate bots with web services.
Here are some of the above in screenshot form: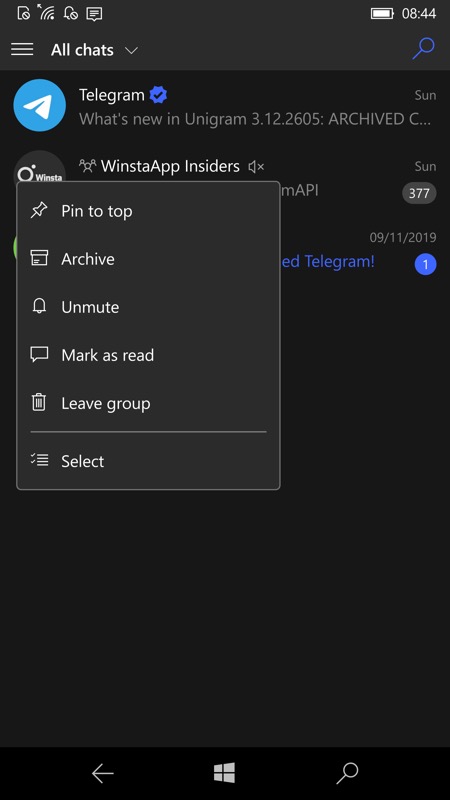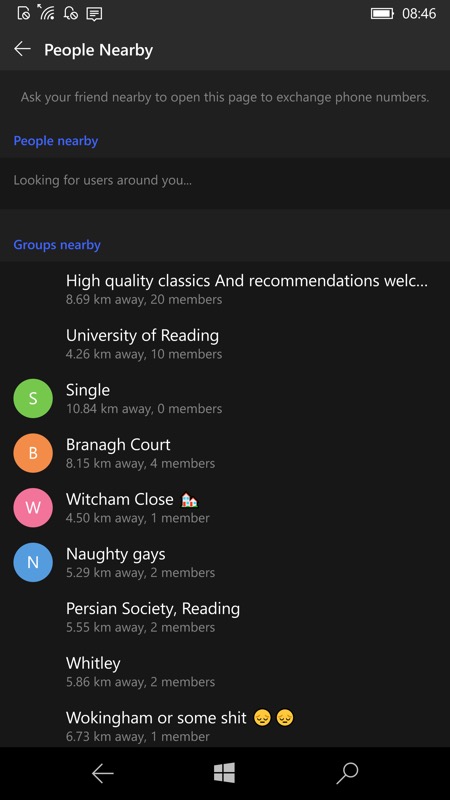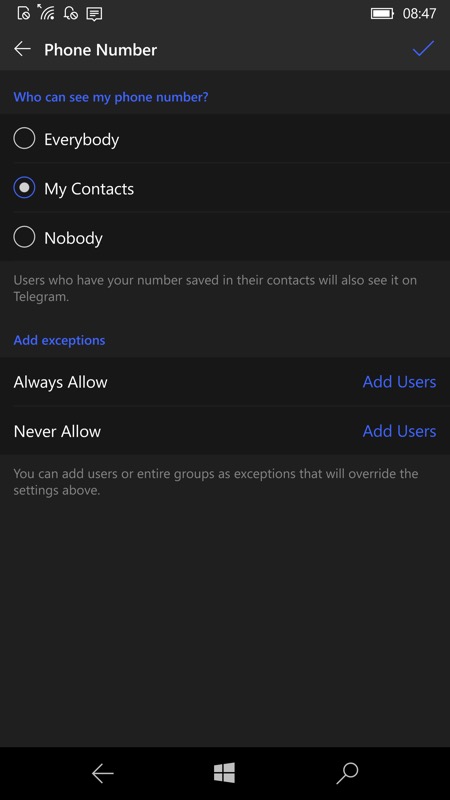 Unigram is really filling out now, in terms of functions. See the Store entry for Unigram X UWP. It's a free download.
Do you use Telegram? Do you rail against people dismissing it as 'just one more messenger'? It does look immensely capable, but the real question is how many of your friends and family you can convince to use it, surely?