Ironically, just in time for you to be able to use it with your Lumia 950, IDOL 4 Pro or HP Elite x3 for a few days before Microsoft delivers the final OS patch and support is terminated. Sigh.
On the bright side, a) Windows 10 Mobile won't just stop working, and b) the NexDock 2 will work with many replacement smartphones you might acquire, notably any Samsung flagship from the last few years. I'll report back on compatibility once I receive mine!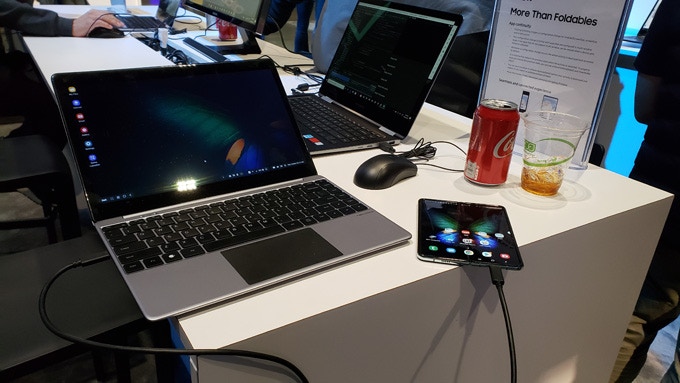 We still haven't been shown any images of a NexDock 2 with a Windows 10 Mobile handset plugged in, but I'm 99% certain that it will 'just work' with Continuum.
From Kickstarter, posted today, 3rd December 2019:
Here is another quick update from Shenzhen.

The assembly of NexDocks are finished and we are now in the testing stage. Given NexDock's versatility that allows it to work with smartphones, Raspberry Pi and mini PCs, we had no choice other than testing it with all these devices individually. This process took a little more than we anticipated but it was well worth the effort.

We are proud to announce that the failure rate was almost zero during these tests :)

On the other hand, with this pace it seems like the tests of the first batch will be concluded by Thursday. Considering final packaging, it will be shipped to the logistic companies by Friday or Saturday. You should expect receiving tracking numbers around the second week of December. Our engineers are already working on integrating their API with our system to be able to provide you tracking info.

Regarding the 2nd batch, we confirmed with all our suppliers that the rest of the parts and components will be on the assembly line by the 15th of December. Based on our experience over the course of the last two weeks, sending tracking numbers by New Year's eve would be a realistic goal for the second batch.
Although this post is on Kickstarter, updating backers, the NexDock 2 itself is now firmly in 'Pre-order' status, now at $249 plus shipping (up from $229). For the record, I paid $199 plus shipping as an early backer, but I don't think the current price is out of reach.
I still think it could be a game changer for many people - perhaps a bit late in the day for Windows 10 Mobile, though it will provide a useful plaything for Lumia owners, but definitely pointing the way to a phone-centric future for the likes of the DeX system under Samsung and Android.
From my launch article:
The idea is to plug in via USB Type C and have the entire OS/UI extended to the lap dock screen (while the phone screen acts independently). No need for Bluetooth or wired mouse or keyboard, no need for a separate charger or power source. Just plug in and all your phone's apps and accounts and files are ready for big-screen use, all in a package no bigger than a typical Macbook.