Here's what's new for Unigram 3.13.2635, since we last covered the app here exactly a month ago:
SCHEDULED MESSAGES




• Right click the 'Send' button and select 'Schedule Message' to automatically send something at a specified time.

• Schedule reminders for yourself in the 'Saved Messages' chat.

• Get a notification when any of your scheduled messages are sent.




SILENT MESSAGES, GROUP ADMIN TITLES AND SLOW MODE




• Right click the Send button to send any message without sound – in case the recipient is sleeping.

• Enable Slow Mode in Group Permissions to control how frequently members can post.

• Set custom titles for group admins – like 'Founder', 'CFO' or 'Spam Fighter'.




NEW PRIVACY SETTINGS




• Choose who can find you on Telegram when they add your number to their phone contacts.
Some screens, as usual: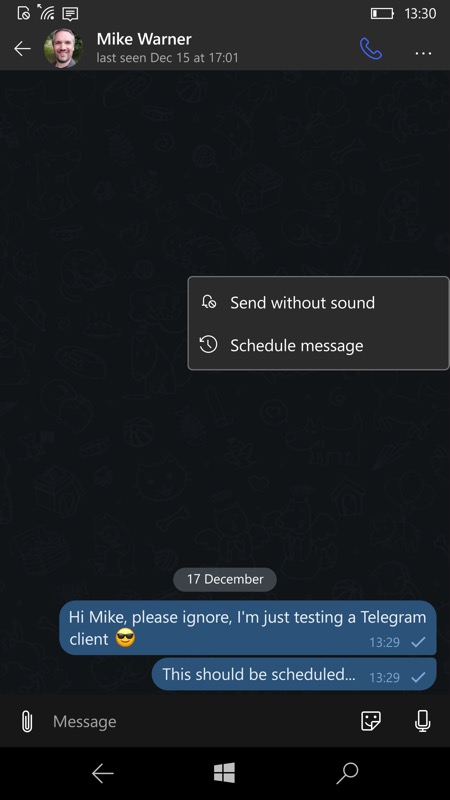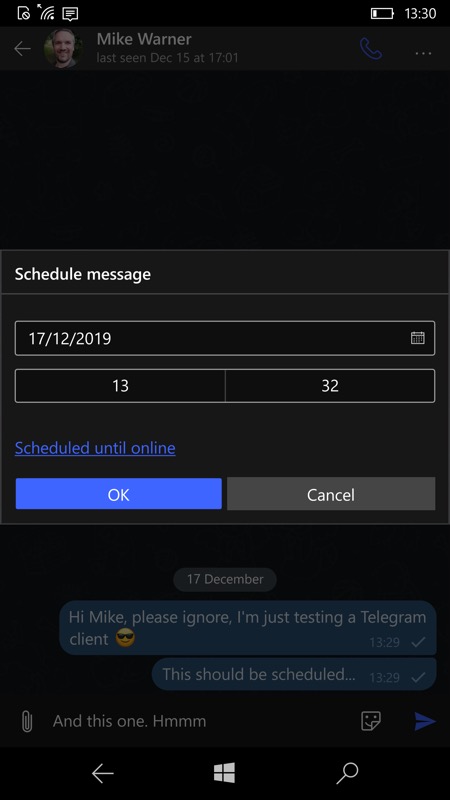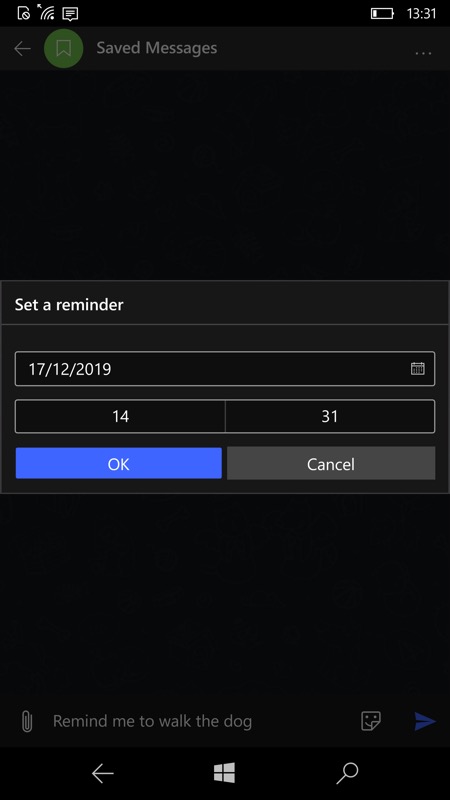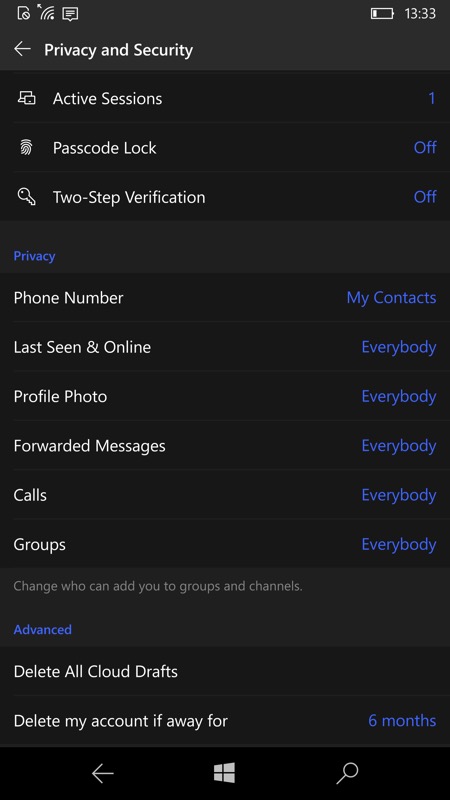 In terms of the lack of future updates under W10M, the 15254 builds, developer 'Ali Nsh', the guy behind Winsta UWP and someone close to the Unigram UWP development plan, says:
Bad news is that Unigram [going forwards] no longer supports W10M...
And he should know. Ah well.
See the Store entry for Unigram UWP. It's a free download. How do you feel about the lack of future updates for Windows 10 Mobile? I guess the freeze had to happen at some point. Winsta for Instagram, from a Unigram-related developer, is still being updated, but that's also horribly unstable under W10M now and I can't help but feel that this should be rolled back and future development also carried on for the Desktop.
Do you use Telegram? Do you rail against people dismissing it as 'just one more messenger'? It does look immensely capable, but the real question is how many of your friends and family you can convince to use it, surely?