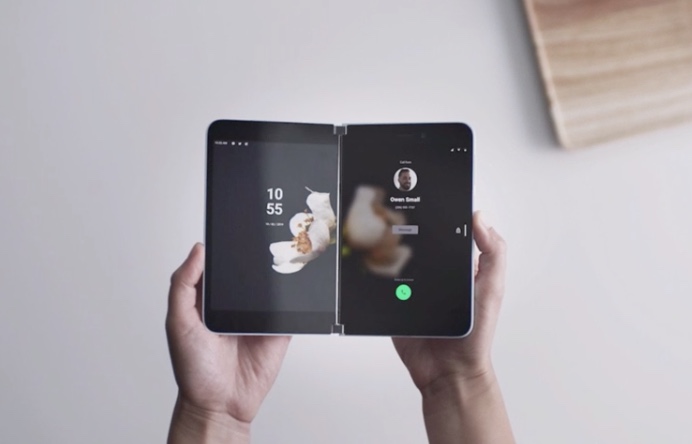 From Zac's piece:
Holiday 2020 is when Microsoft said to expect the Surface Neo and Surface Duo, two new form-factor devices that Surface fans have been waiting for with bated breath. But what if I told you that one of those products was ahead of schedule, and may be available to buy much sooner than anticipated? This is what I've heard from multiple contacts over the last couple of months.

According to sources familiar with the matter, Microsoft is hoping to launch Surface Duo much earlier than originally announced. This is because both the hardware and software are pretty much done. Android 10 has been complete since August 2019, so Microsoft is currently focused on finalizing the top-level OS customizations and in-box app experiences specific to Surface Duo.

I'm told that Microsoft is hoping to have all the software done by early April, and that Surface Duo could start shipping in limited quantities in time for the summer if everything goes according to plan. I expect that this initial launch will be aimed primarily at developers and enthusiasts, with its availability announced in the spring alongside the Surface Go 2 and Surface Book 3.
Which sounds believable and also welcome. Not least because the expected specifications (aside from the dual screens) weren't exactly cutting edge in late 2019 at the Surface Duo's launch, and they'll look even more dated in late 2020. Note that we've already seen a Duo demonstrated in the wild (unwittingly) by a developer.
Zac does chat about specs, by the way:
I understand that Surface Duo will ship with a Snapdragon 855 inside, along with 6GB RAM and 64GB storage for the entry-level model. There will be variants with more RAM and storage, but the Snapdragon 855 will be universal across all Surface Duo tiers. This means that Surface Duo will be shipping with last year's flagship processor, but will miss out on 5G support.

...Surface Duo has had a long, hard journey internally. Microsoft started working on it back in 2016 under the codename Andromeda, and the plan was for Surface Duo to be one of the first products to ship with Windows Core OS. Under those plans, the product was supposed to launch in 2018, but that changed when Microsoft dumped Windows for Android instead.

Because of this, the hardware has essentially been ready to go for two years, with only iterative changes being made to the device since. This might explain why Surface Duo doesn't have slim bezels or multiple camera sensors. These were only just starting to be a thing on smartphones launching in 2018. In 2020, thin bezels, 5G, and multiple cameras are pretty much the norm.
The exact specs aren't critical to me, but the launch price may well be. This being Microsoft, they'll likely launch it at £1200 and just sell a handful. But the Bill of Materials isn't going to be much more than £300, so what do you say to a £699 launch price and making an actual impact on the smartphone market, for once?