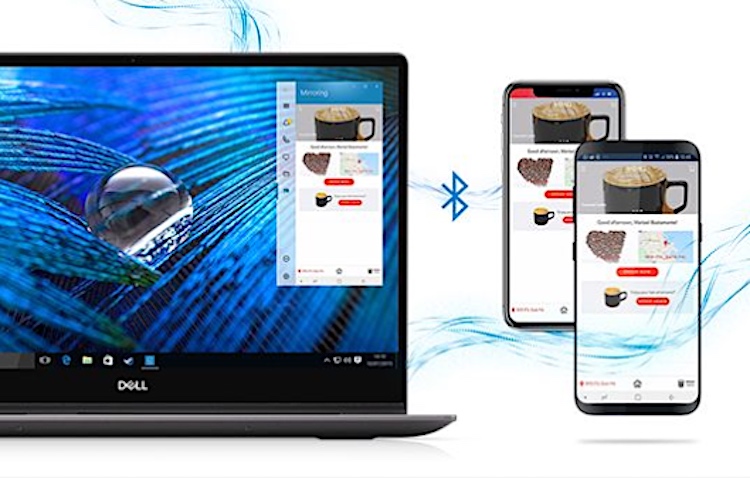 Version 3.0 of Dell Connect lets users control their phone with their Windows PC's keyboard and mouse, with drag and drop for photo and video files between devices. In addition to screen mirroring, the update includes support for taking and making iPhone calls 'handsfree', messaging, notifications, contacts search, etc. when paired with an ‌iPhone‌. The new magic is apparently a 'kludge' using Accessibility/touch control and screen broadcasting, but credit to Dell for some left-field thinking in terms of getting around Apple's restrictions.
The Dell Mobile Connect PC app does requirea Dell laptop of 2018 model or later, and the supported Dell laptop ranges include XPS, Inspiron, Vostro, Alienware, and the G Series. Some people have apparently got it working on other brands of Windows laptop, but this isn't officially supported.
Dell Mobile Connect is a free download for ‌the iPhone‌ here in the Apple App Store. Note also that the iPhone will need to be in a dock, pointed at you, for Face ID recognition to keep the UI active and authorise the usual operations.
PS. None of this is remotely as elegant as Continuum under Windows 10 Mobile, eh? Especially when used with a NexDock 2 or similar!