You see, Instagram's entire site is a PWA (Progressive Web Application) and this means that it (largely) works very well still with the Edge browser under Windows 10 Mobile, just bookmark instagram.com etc: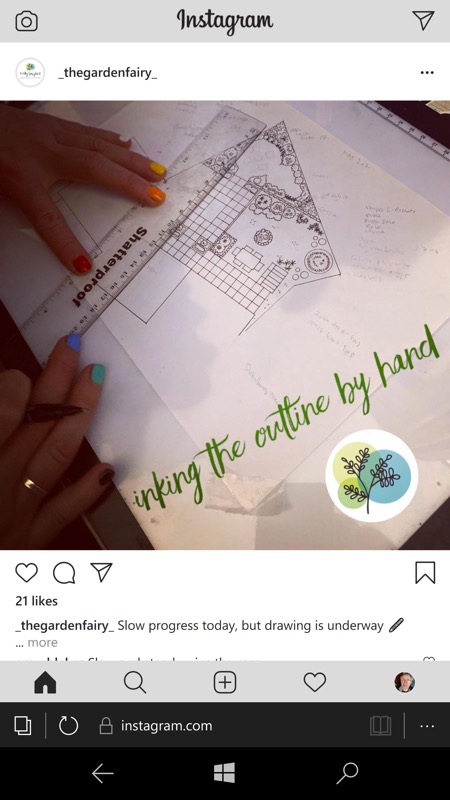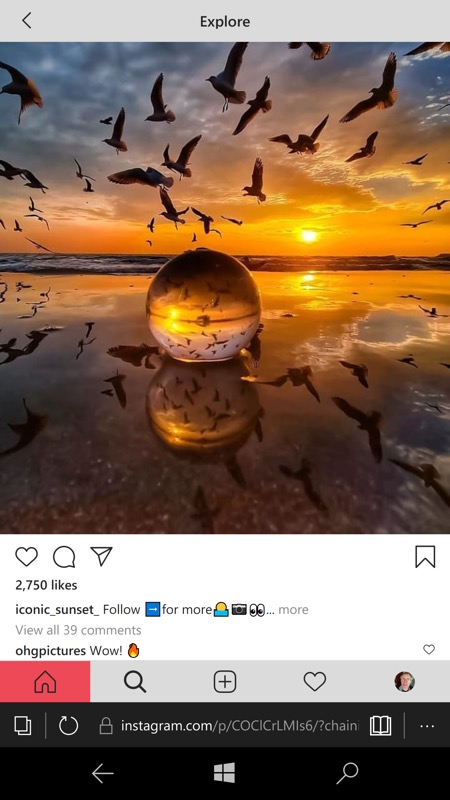 Which is pretty cool, though there are a few glitches here and there. The 'Activity' tab (the heart) doesn't work at the moment, for example. But being a PWA there's every chance things may get fixed here server-side.
If you did have the original Instagram official app installed then this will carry on working after a fashion, but the enforced landscape interface is a right pain and there are constant 'not supported' banners: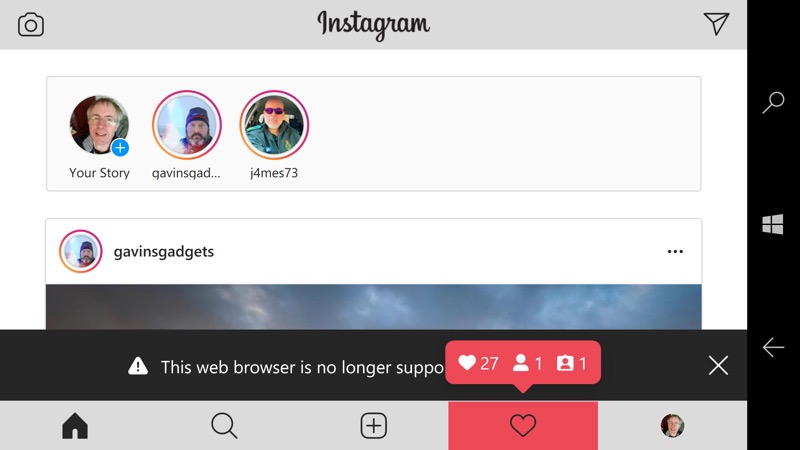 So best uninstall this and stick with the latest PWA in Edge.
Or go third party, with Winsta UWP continuing to get regular updates. This is what I use - and the 'activity' pane works fine in this. Along with notifications of Instagram DMs!