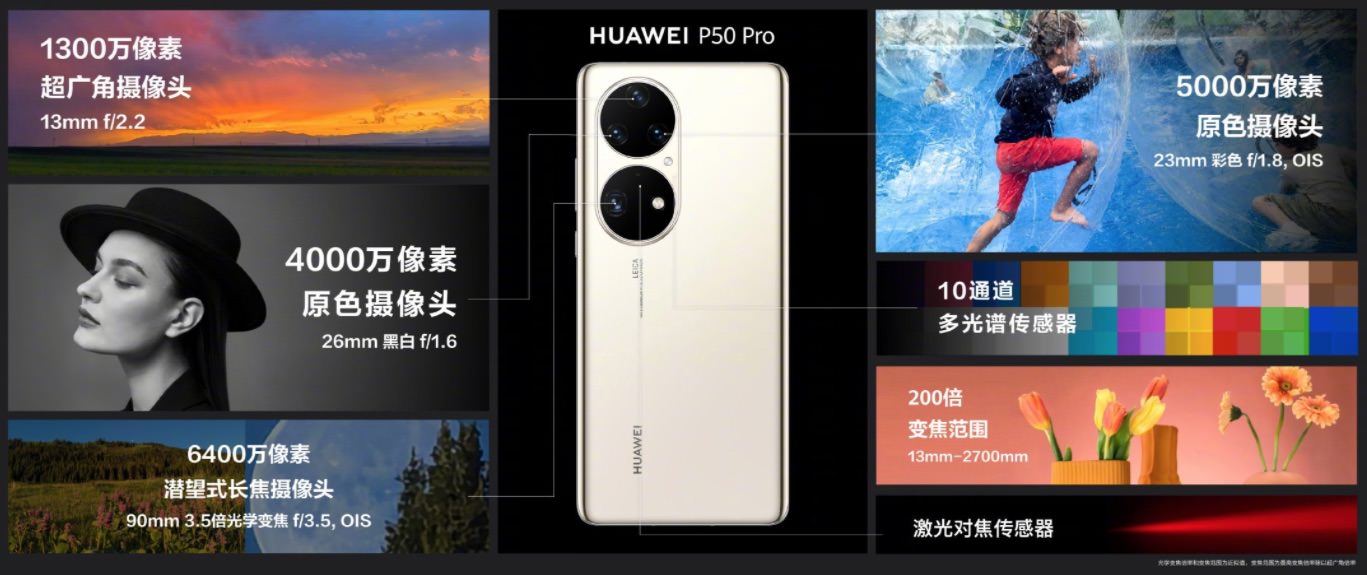 So, regarding the P50 series (vanilla and Pro), their cameras are still Leica-branded, with 10-channel color sensors and improved telephoto modules. The main cameras are the same as in the P40 series from last year, a 50MP sensor with an f/1.8 aperture and Optical Image Stabilization. The P50 Pro also has a 40MP black & white camera, with an f/1.6 aperture. Plus a 13MP ultrawide-angle camera with a f/2.2 lens, all helped with laser autofocus.
As you might expect, it's when zooming in that things get interesting. Although only having 3.9x optical magnification*, the high resolution 64MP sensor (behind a periscope folded optics f/3.5 aperture and OIS) offers some digital zoom as well, though take the zoom example graphi below with a pinch of salt.
* As I've commented before, zoom at 3x or so is the sweet spot in terms of everyday subjects, so 4x is in the right ballpark, as long as you stay away from 2.5-3.8x.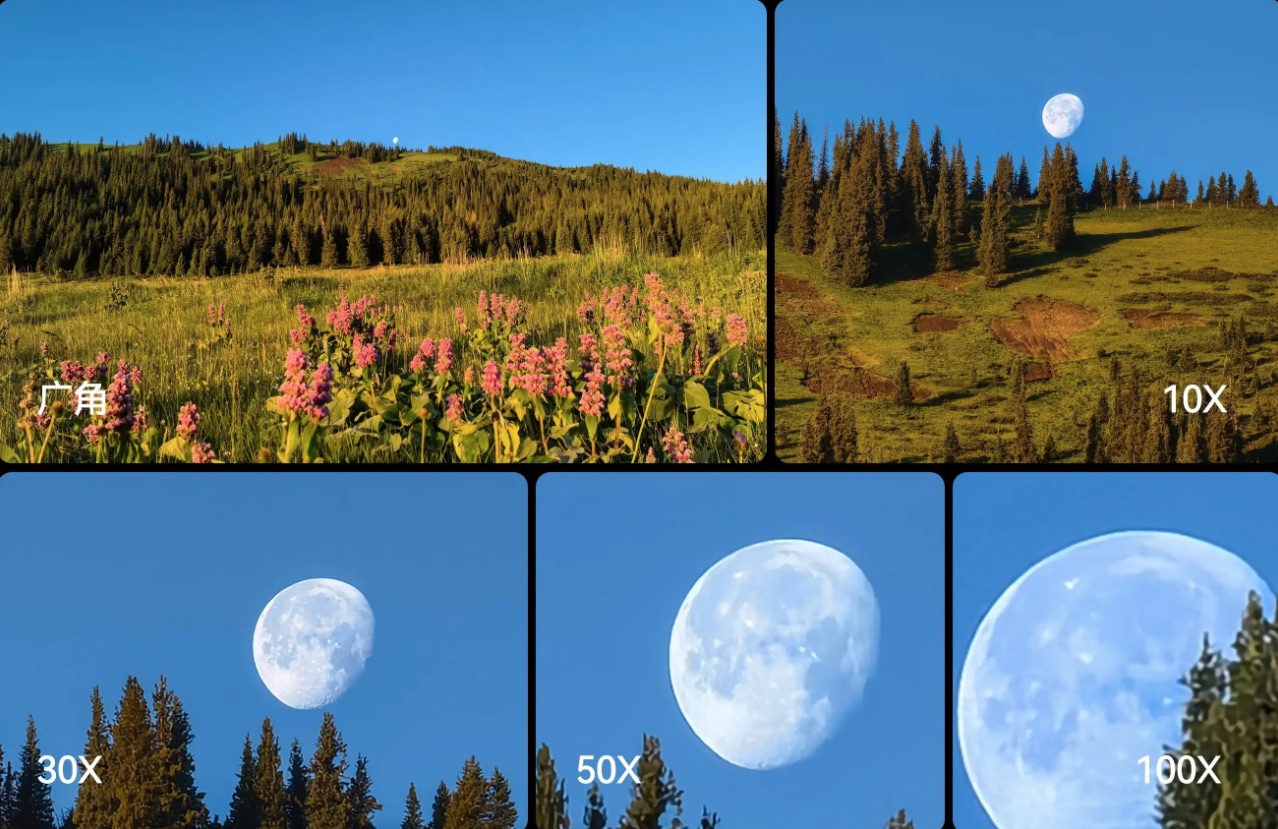 The vanilla Huawei P50 also has a periscope lens system, at a more traditional 5x but with a 12MP sensor behind a f/3.4 lens with OIS. So there's little beyond that zoom limit and the grey area is larger, you then have to stay away from shooting between 2.5x and 4.9x, etc.
The P50 Pro also features 'XD Fusion Pro', an image fusion system that apparently doubles the amount of gathered light compared to the P40 Pro and increases dynamic range by 28%.
The Huawei P50 Pro will come in two versions – one with a Kirin 9000 chipset and one with a Snapdragon 888, presumably for regional differences, though I can't really see the phone breaking sales records anywhere that Google is high on the requirements list. And, perhaps with a nod to IP problems with Qualcomm, both versions are 4G only, which is a major disadvantage mid-2021.
The Pro will be available with 8GB of RAM and 128/256/512GB storage (plus a NM card slot for up to 256 GB more), or with 12GB of RAM and 512GB storage.
The vanilla P50 will only come with the Snapdragon 888 chipset, and just with 8GB of RAM and 128/256 GB storage.
Physically, the Huawei P50 Pro has an odd curved 6.6" 1225p OLED display, while the P50 has a flat 6.5" OLED panel with the same odd resolution. Battery capacities are 4,360mAh for the Pro and 4,100mAh for the base P50. Both support 66W charging over USB-C and 50W wirelessly.
Happily, both models have stereo speakers and are IP68 for dust and water resistance.
Which is all well and good, but for 99% of readers here, these are nothing more than interesting reference devices from Huawei - the lack of Google Play Services or Google applications is an instant non-starter in the Android world. The only possible niche in the West is for those who trust Huawei not to misuse personal data and who are happy to live with exclusively Microsoft or Huawei applications and services.
Comments welcome though - am I being too harsh?