Editor's note:

In this "taste test" series we've supplied a number of Symbian device users with a Nokia Lumia 710 and asked them to tell us about their experience with the device and what it was like to switch from one platform to another.

Ultimately, the question we're looking to answer is 'can I replace my Symbian device with a Windows Phone device and what are the advantages and disadvantages of doing so?' We've already talked about this in our Lumia 800 review and in various companion pieces, but the answer, of course, depends on your perspective, which is why we wanted to get a broad range of opinions.

It's an important question for Nokia because it needs to transfer as many of its existing smartphone customer as possible to the Windows Phone platform in order to build sales momentum and rebuild its market share in smartphones.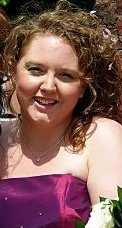 Stephanie Brear writes, in response to our questions about the transition from her old Nokia 5230:
How easy was it to get all your contacts and calendar entries over to the 710? Did you use Nokia's Contacts Transfer tool and/or cloud services/sync? Which ones?
I transferred my contacts by saving to the new sim card. This worked OK, but when I set up the phone and synced the Windows Live and Facebook with it, I then had multiple entries for people and had to go through linking or removing duplicates. I assumed the rest had worked OK but when I tried to call someone on their landline, the number was missing. I discovered that when I had saved from my old phone it had only saved the first number in the list for each person. No multiple numbers were transferred and I had to enter these all manually. I had two different guides supplied with how to transfer contact details from phone to phone. I would try the phone transfer in future but at the time I was not aware this function existed.
How much of an issue was it that the 710 uses a microSIM and not a traditional SIM? (even if you received a microSIM for the trial, think about how you would have felt otherwise)
I had no issue with the microSIM card, I actually found it easier to get in and out than the larger SIM card on my previous phone for which I had to use tweezers to remove it as it was difficult to get hold of it. The adapter it came with was easier to use. The hardest part was getting it in and out of the old phone.
How did you find Nokia Drive and Nokia Maps compared to their equivalent on Symbian?
This was not something I had used on my old phone as the memory and speed of the phone would not allow it (easily). So this was not hard to beat. I found the maps clear and easy to use and liked that it offered places of interest and logged them for future use. These were both new to me and I was not aware you had to install them before use, so I have only been able to install Maps so far. As it can only be done via wifi or a Windows PC, which I do not have, I will install this when I next have access. I do think this will be a very useful tool, given the rubbish road signs in the UK.
Are you finding that you browse web pages more on the 710 than on Symbian? What observations do you have on the difference between the two? Any problems?
I am amazed at the quality and speed of the web pages on the 710 as I found it difficult on my previous phone, which was very slow to react and load. I have been browsing more as it is so easy and quick to do. The ability to shrink and enlarge the page is also something I like as on previous phone the size was small to read. The main problem I have found is that there does not seem to be an option to close all pages - having browsed through numerous pages on one site, I have found I have had to return back through each page to exit.
Windows Phone uses a combination of 'fast app switching' and application restarting, as you've no doubt found out. Did you find this confusing? Did you settle in the end on a particular way of working? Was the lack of full multitasking a problem in day to day use?
Fast app switching threw me, it's not something I had seen before [ironic, since Symbian has had multitasking since the 1990s, but telling about WP7 that Stephanie hadn't worked out how to use it! - Ed]. I found this a brilliant feature as its easy enough to skip in and out of different things to check information. Many a time I have had to cancel a text to check information in a previous application. I am still working this feature out as I have only just discovered it.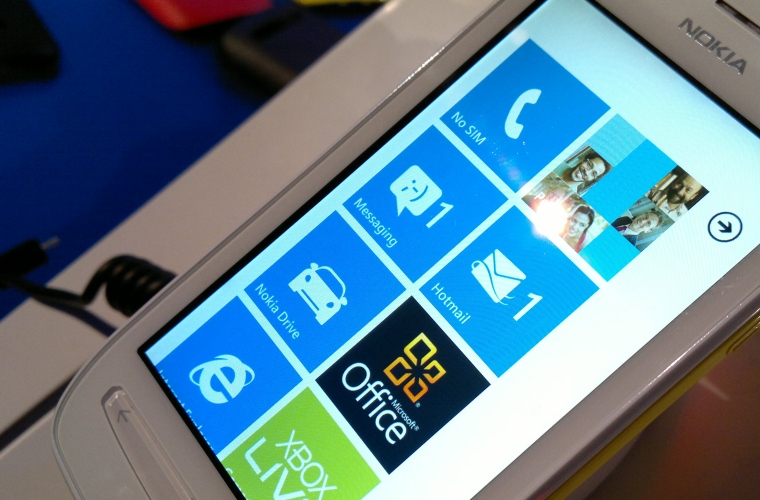 Which live tiles did you end up adding to your homescreen? Which standard ones got the axe?
The main live tiles I ended up removing were the ones that linked to the internet. The screen is so sensitive I kept catching them by mistake and entering without realising it. I removed Orange daily, Orange Wednesday and Nokia Drive. I also removed the live tiles that kept changing as I found this irritating, so App Highlights, Xbox live and People. The live tiles I have added so far are the weather and Whatsapp, as if not on the front screen it does not show you have a message.
Was the non-expandability of the memory in the Lumia 710/Windows Phone a problem? Did you miss direct mass storage mode for loading your media? Did you use Mac Connector or Zune Desktop for music/video loading, and if so, any problems?
Everything I did on my old phone in the last 6 months told me I did not have enough memory. So far, no issues with the 710 but I have not downloaded many apps yet. The world these days revolves around computers but what companies fail to realise is that not everyone has one and not everyone can afford the latest model/upgrade. I am one of these people as I do not have a PC, I do have access to a computer but have as yet been unable to download Zune. We did try this but the computer, as it was old, did not have all of the applicable requirements so had to be upgraded. I will ask my brother to attempt this again at some point when I have the time and patience as I would like to have some music on it.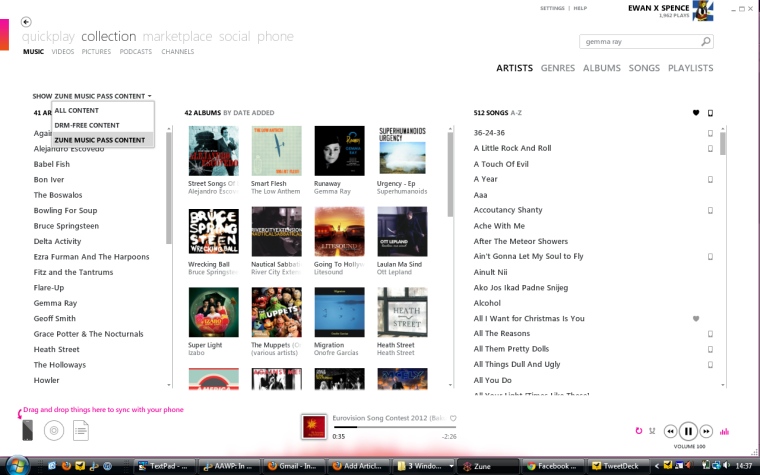 Were there any major applications that you looked for in the Marketplace and failed to find?
I have downloaded a couple of recommended apps and have not as yet found any unavailable other than a couple of games I was recommended but are not available on Windows Phone.
How would you rate the Lumia 710 as a phone and/or as a smartphone compared to your last/existing Symbian device? Which was/is your last Symbian device?
The Lumia 710 is a massive improvement from my 5230, which was a great phone when I got it but I feel it did not have a 2 year life span, the older it got the more issues I have with it - crashing, delayed recognition of what I was asking it to do and no memory (even after I deleted a lot off it). So the speed and sensitivity of the 710 was a big shock.
Did you find any restrictions in Windows Phone's Bluetooth support? Did you hit any problems trying to connect to anything?
I have tried pairing a few phones which seemed to work initially but then came up as "not supported". I am aware that music cannot be Bluetoothed but had no luck with photos either. So I have been completely unsuccessful with this.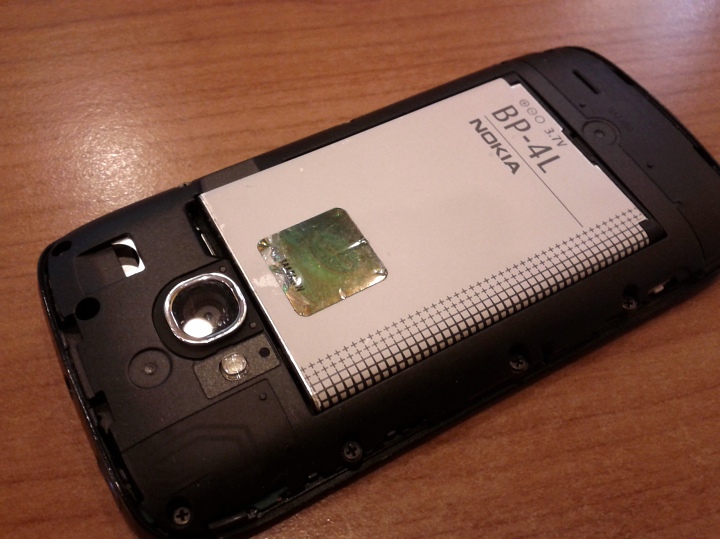 How did you find battery life in normal use on the 710? Did you use it much for photography or video capture? How important do you feel a replaceable battery is on a modern phone like the Lumia 710?
I was surprised at how fast the battery ran out but I have activated the battery saver and stopped programmes that did not need to be running in the background. This has improved the length of time it lasts. I have used it for photos which were fine, but the video does not appear to be of very good quality on the occasions I have tried it. With the battery running out quicker, I can imagine that the older it gets the shorter it will last so would think I would need a replacement battery.
How did you find Windows Phone with physical control buttons (as opposed to purely capacitive ones, as on the Lumia 800 and most Android phones)?
The controls on the Lumia are extremely sensitive and I have found on numerous occasions I have ended up in a programme without asking it to. But this is compared to a phone that never did as it was asked!