Exclusive titles are one of the mainstays of promoting a platform, especially in the world of gaming. Think Mario and you think Nintendo. Think Halo and you think of Xbox 360. Think Little Big Planet, and you think Sony.
Xbox Live is a strong mobile brand, but it has very few exclusive titles (and the expectation is that many of the shared titles, such as Angry Birds, will not be available on the same day of release as iOS and Android versions). That's why the news of Wordament's loss of exclusivity and availability for iPhone and iPad is worrying news.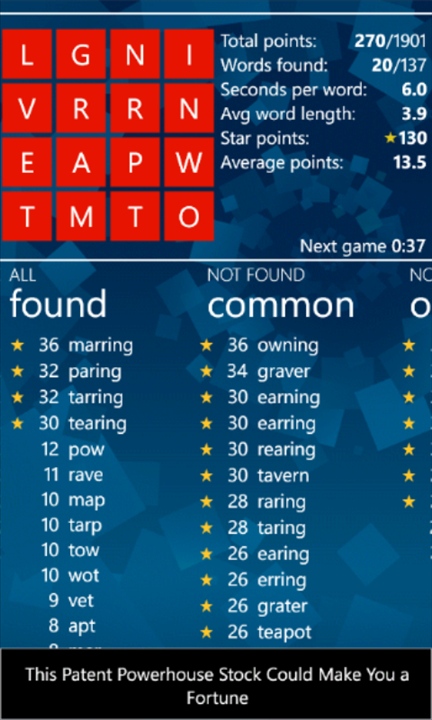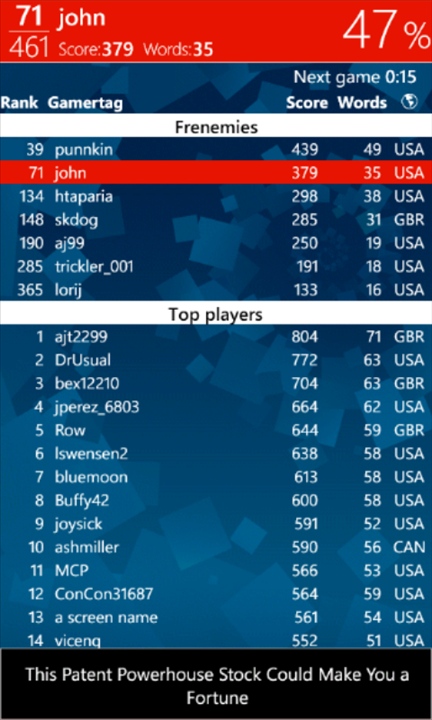 It's not just that the title is no longer a Windows 8 / Windows Phone only title, it's also that iOS players can log on with their Xbox Live account, working through the achievements and earning gamer points. Up until this release, that was something that could only happen on a Windows Phone. Now Xbox 360 users looking for a mobile device might be wondering if the iPhone is the way to go.
Xbox Live on Windows Phone should have been a masterstroke for marketing Microsoft's mobile operating system - unfortunately the promise has not yet been fulfilled.
It is possible to find the positives in this story. For example, there is no point in having an exclusive title if nobody knows about it. Wordament has not 'broken out' of the Windows Phone watchers into the public consciousness - in which case, if it can't perform the task that an exclusive app can do, then perhaps it can do the second task, which is to let people know that Xbox Live (and therefore Microsoft) can make pretty good mobile games and you should take a look at Windows Phone.
Of course, the latter is tempered by the fact that these mobile phone games are running on iOS as well, so if people wait long enough, they'll come to iOS.
But right now the negatives far outweigh these potential advantages. Paul Acevedo also talks about them on WP Central (read them here) and I can't find fault in his thinking.
That's why this is a very slippery slope, and one that needs to be navigated with care and a deft hand. Let's be honest, that's not something I have total confidence in right now with the Xbox Live team for Windows Phone. The release schedule has slipped over the last few weeks, and many titles are simply not available for Windows Phone 8 because of compatibility issues - or worse, have had to be downgraded back to WP7 only after a buggy release on Windows Phone 8 (I'm looking at you, KenKen).

Here's Wordament on Windows 8
Wordament is not the first Microsoft property to jump to Apple. OneNote is present in the iTunes store, Office Mobile comes with Symbian phones through 2012, Kinectimals has already graduated from Xbox Live to the iPhone, and there is an official SkyDrive client for iOS devices.
But there is a more emotional connection to Wordament from many users. We've seen it grow up on the platform, and now it has decided to leave home, we're not ready. It's leaving home for what looks to be the wrong reasons, and there is a hint of betrayal in the air.
Here's hoping Microsoft's Xbox Live team know what they're doing... and that they don't damage the Windows Phone team in the process.