@Shounencritiic on "Other" storage: some improvements coming in future updates, it will get better. Try turn-off skydrive auto-photo upload. #
It appears that the 'other' storage field is made up of reserved space, data storage, cached files, and temporary working areas for all the apps on your phone. The data is being left in the storage area and not cleared out by a number of applications (either by poor design of the application, or by poor storage and app management by the core operating system).
Unfortunately this issue is only going to become more prevalent as more people pick up handsets with the lower 8GB internal storage, and more cache and temp data builds up on their handsets.
It's not helped when Microsoft go and release an absolutely huge Xbox Live title (Asphalt 7) that needs almost 900MB of storage (and thus 2.7 GB or more of free space to install), and people with smartphones like the Lumia 820 will find it almost impossible to load the game if they have been using the handset for any significant period of time.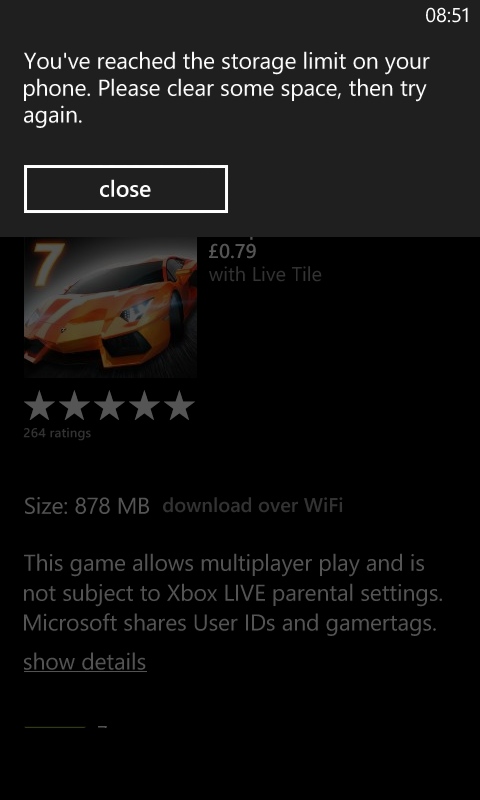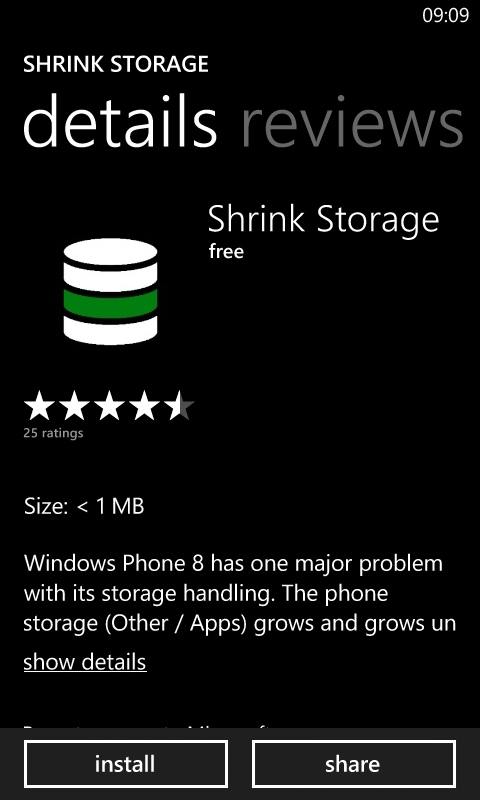 Some people are reporting limited success with a third party app called Shrink storage which fills up the 'other' space with crufty data, and allows you to clear it all out - this sometimes tricks Windows Phone in releasing more space. Here's the Windows Store link, but be aware you will doing this at your own risk.
But the real solution has to come from Microsoft, which is why I am not best pleased to see Belfiore suggest this will be in a future update. That could be months away for Microsoft to sign-off, and then we would need to wait for carriers to give their permission and nod it through.
Frankly that's not good enough, especially from a bug that is going to become more common over the next few months, and cause more issues the longer it is left. Nokia have already shown that it's possible to 'patch' solutions with individual app like downloads (in their case that tweaked audio and screen sensitivity).
If there was ever a time for Microsoft to push out a single bug-fix update, through the Windows Store, in the same way Nokia have patched their handsets. this is the time. Or even release a simple, official 'Clear out temporary files' utility?