When you look at the positioning of various Windows Phone handsets today, you can see Nokia's strong position. Their Windows Phone handsets stretch from the high-end hero and halo devices in the Lumia 925 and Lumia 1020, through various points in the portfolio, right down to the successful low-end handsets of the Lumia 520 and its related variants. The user base is not concentrated in one area, but over several, and Nokia are comfortably established at each point.
Although I want to focus on Windows Phone here, I could easily argue that Nokia has more breadth to the portfolio through the feature phone lines and the "Asha" half way house devices, that acts as a second front, supporting the push with Windows Phone devices.

This all adds up to a robust portfolio where each element can support the other elements. From a business point of view that's a hard target for rivals to attack, and Nokia has a number of defensible positions that they can build on over the next year or two to expand sales, share, and reach.
Contrast that approach with HTC. Just two Windows Phone handsets, and one of them crippled with just 4 GB of internal storage, provides no strength in numbers. That crippled handset, the HTC 8S Windows Phone, is going nowhere, and while the HTC 8X has some good specs on paper, it's a single point in a retail store, and that part of the spectrum is easily countered by Nokia. Either with a direct comparison to a handset such as the Lumia 920, or through a slightly cheaper or slightly higher specification handset, both of which sandwich the HTC offering.
HTC's single potential handset is squeezed, and their share of the Windows Phone 8 market reflects that.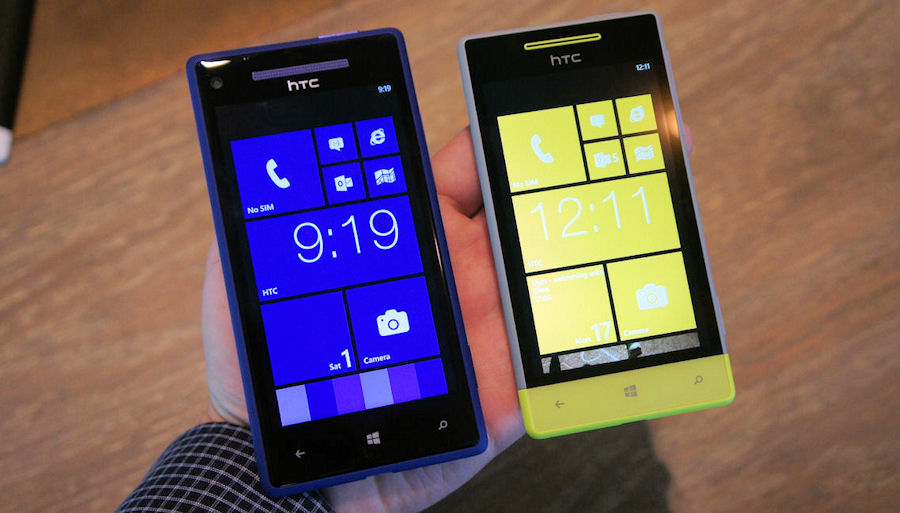 Building up a wide device base that is purchased in sufficient numbers is not easy to do. HTC tried to do this concurrently with Windows Phone and Android and managed to succeed in neither area, while Samsung has made a token effort with the Omnia (Windows Phone 7) and ATIV S (Windows Phone 8) handsets. To be fair to Samsung all they need to do is play the small bind to maintain competency with Windows Phone, while the Galaxy family rules over Android as if it was Sicily. Even so, thanks to their good relations with operators, Samsung has managed to overtake HTC for the number two spot in the Windows Phone world.
Nokia's broad device strategy also has implications for the platform as a whole. It's hard to imagine where the Windows Phone platform would be without Nokia, and, if you look at all the Windows Phone hardware partners, only Nokia projects a strength and depth in the portfolio to drive the platform towards a potential challenge to Apple's numbers late in 2014 and into 2015.
Having one or two handset models is not enough any more for a successful smartphone company. Just ask BlackBerry. The low shipping numbers (let alone sales figures) of the BlackBerry 10 platform mean there can never be a wide base of handsets to build on for public approval, developer needs, retails partners to stock, or advertising campaigns to build around.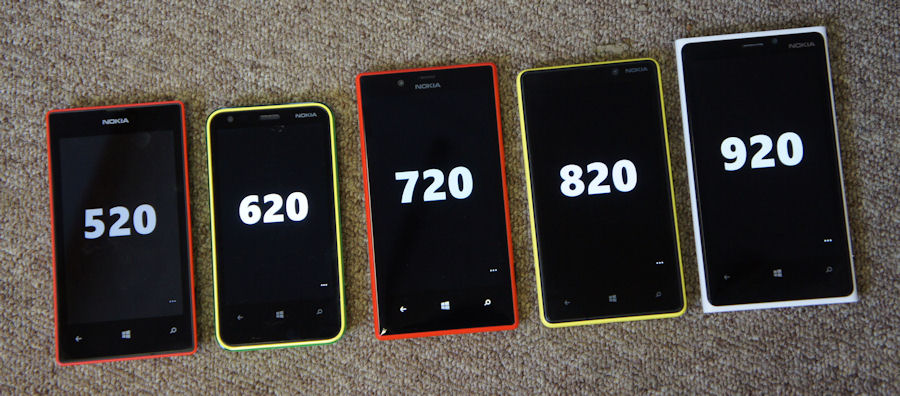 Nokia has their Windows Phone handsets covering all the bases, and can now start to march forward and advance during the rest of 2013. The short term target, surely, must be to sell ten million Lumia devices in either the third of fourth quarter of this year. That would be a very tough ask if they all had to be the same model.
Nokia has spent time to build a wide foundation they could build on. Yes, it caused them some short and medium term pain, but it has ensured that with the foundations complete, they are well positioned to build a skyscraper.