The Lumia 625 is the newest budget Windows Phone we've covered here at AAWP, you may remember our extensive review here: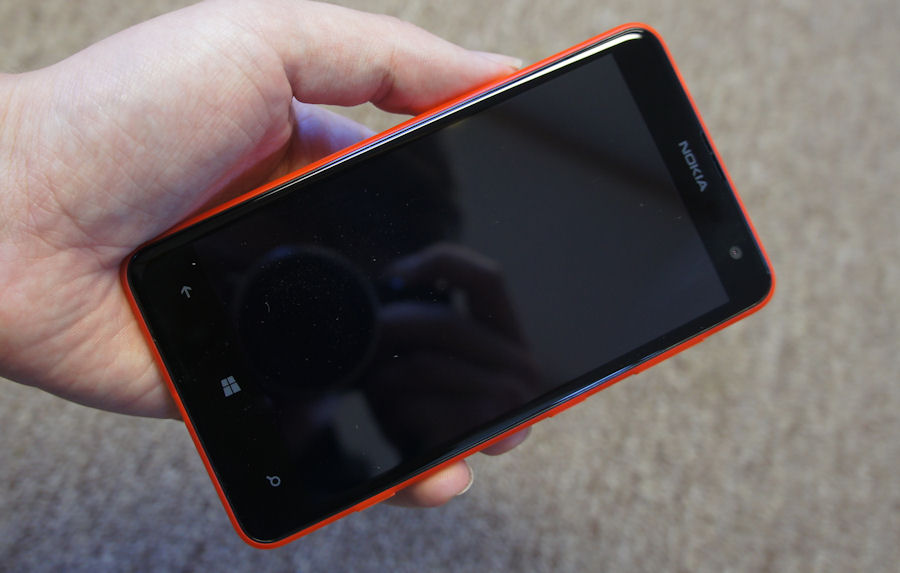 The Lumia 620 is older and well known, of course, always a super value Windows Phone, especially on pay-as-you-go around the world - as with the 625, plenty of gadgets and few compromises made in its hardware in getting down to this price point (see our review):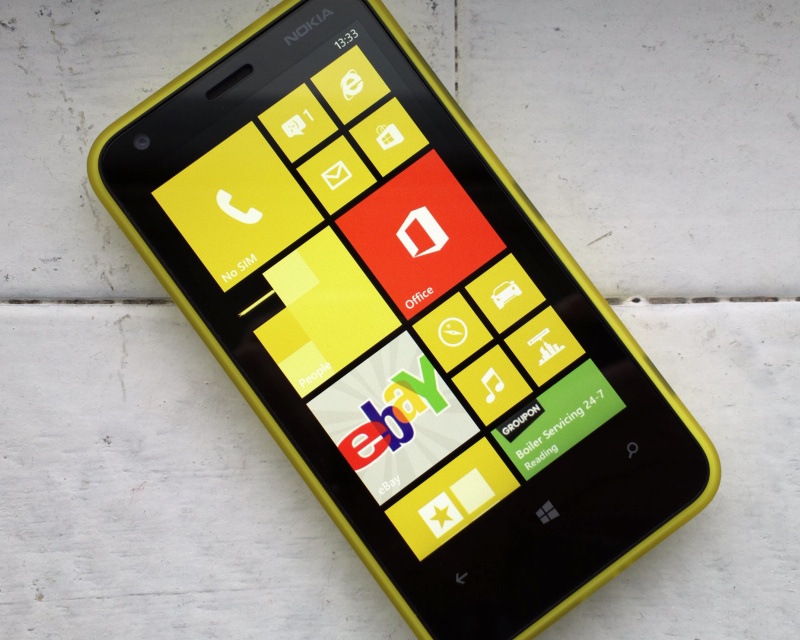 The Moto G is a brand new smartphone, announced only last week, with very '2013' specifications in terms of form factor and screen (and platform). Reviewed by me here (external link), here's the review unit (though note that the backs are replaceable, there are over a dozen options available to swap around - the front's always black, only the back changes colour):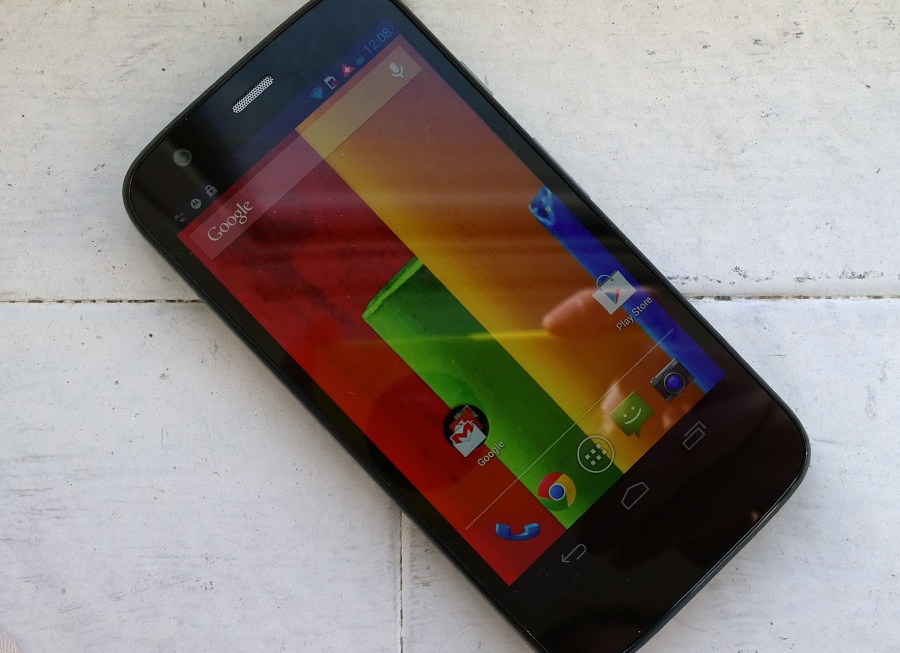 Head to head then. As usual, I pick out winning categories in green, for interest sake - though don't take these too seriously. And note that many categories simply don't HAVE a winner, either because the differences are subjective or because the two are roughly equal overall:


Nokia Lumia 620 [and Lumia 625]
Motorola Moto G
Date launched
December 2012 [July 2013]
November 2013
Price at November 2013 (SIM-free or pay as you go, in the UK)
£130 [Lumia 625 harder to find, but from about this price]
£120 or £150, depending on storage option
Form factor, weight
touchscreen candybar, matt plastic, replaceable backs, 127g [159g for the Lumia 625]
touchscreen candybar, soft-touch plastic, replaceable backs, 143g

Operating system, interface
Windows Phone 8
Android 4.3
Display
3.8" LCD with ClearBlack Display polarisers on the Lumia 620, 4.7" LCD on the Lumia 625, 480 x 800 resolution, 'hardened' glass, pretty good in sunlight
4.5" LCD, 720 x 1280 resolution, Gorilla Glass 3, hard to see out in the sun
Connectivity
Quad band GSM, Quad band 3G, NFC, Bluetooth 3, [tri-band LTE on the Lumia 625]
Quad band GSM, Quad band 3G, Bluetooth 4
Processor, performance
1GHz [1.2GHz on the Lumia 625] dual core Snapdragon S4, 512MB RAM, nippy most of the time
1.2GHz quad core Snapdragon 400, 1GB RAM (400MB free after booting), also nippy unless you opt for the heaviest games or widget loadouts
Web browsing (example: Full New York Times desktop web site, sub-page)




12 seconds to render. Not the fastest, but very standards compliant




8 seconds to render, Chrome is very modern and has the advantage of syncing with Chrome on your desktop/laptop, etc.

Capacity
8GB plus microSD up to 64GB
8GB (5GB free out of the box) or 16GB (13GB out of the box) options, no expansion
Imaging
Nothing special, 5MP with LED flash, 720p video capture [1080p on the Lumia 625], dedicated camera shutter button and launch key
Also unremarkable, 5MP with LED flash , 720p video capture
Music and Multimedia
Decent mono speaker, 3.5mm headphones
Also decent speaker (why do the cheaper phone often have the best speakers? - discuss!), 3.5mm output
Gaming
Plenty of decent games for Windows Phone 8, though not all run on the 512MB RAM devices like this. Still, plenty for the casual user.
A bigger games catalog to choose from. Almost all Android games will run.
Navigation
Nokia's HERE Maps/Drive suite is unrivalled, with the offline routing and maps. Plus good public transport advice and innovative 'live sight' functions.
Google Navigation is very comprehensive, but aside from limited caching of small areas, struggles mightily when out of data coverage.
Battery, life
Replaceable(!!) 1300mAh battery, two days average use [2000mAh, sealed, on the Lumia 625, despite the removeable back]
Sealed 2070mAh [

despite the removeable back],

one day average use
Applications and ecosystem
Windows Phone now has just about every mainstream app and service covered, with great strides in the last month or two. Niche/boutique apps are sometimes an issue if you're being picky. Also anything to do with Google services!
Android's Play Store is very fully stocked, second only to the iPhone Store for depth. Everything mainstream is here, plus some boutique/niche apps.
Upgrades and future
Nokia Amber was the last update, a few months ago. Nokia Black is scheduled to hit the 620 in the next couple of months, bringing quite a few extras, including Bluetooth LE support. I'd suggest that Black will be the last major update for this device though.
Scheduled to get Android 4.4 in the next month or so. And I'd guess there's a fighting chance of 4.5 or 5.0, seeing as Google owns Motorola.
It's utterly telling that quite a few table rows had no advantage for one device over the other. Despite almost a year's gap in time (from launch) between the Lumia 620, the Lumia 625 and the Moto G, the devices really are incredibly closely matched. Even the 'green' wins tally was equal, at three.
Up until now, if a friend or relative was to ask which was the best smartphone they could buy without it costing an arm or a leg, almost any phone geek would point (whatever their thoughts on Windows Phone) towards the Lumia 520 and 620 as utter bargains at £80 and £130 respectively, or the Lumia 625 more recently as its price came down into the same range. The fluidity and functionality of each was simply unbeatable by anything in the Android world at the same price points.
With the arrival of the Moto G, the Lumia 620 and 625 have arguably met their match. Each device could be recommended to someone with just over a hundred pounds to spend on a pay-as-you-go handset without fear that the recipient would be disappointed.
The differentiators here (such as they are), are either Nokia's expansion (for people wanting to bring a long a lot of offline music) and the Lumia 620's replaceable battery (something often prized by those buying away from the world of change-every-year Silicon Valley flagships). On the Moto G's side, it's Android - which means staying compatible with the ecosystem that 80% or so of the mobile world currently uses.
Your call then, which of the above devices stands out to you?
_________
PS. It's worth noting that the Lumia 520 (mentioned in passing above and pictured below) remains apart from this battle, offering nearly all (no LED flash, no CBD screen, no NFC, no front facing camera) of the Lumia 620's features at well under £100, sometimes seen as low as £80 on pay-as-you-go**, on special offer. Now that is a bargain.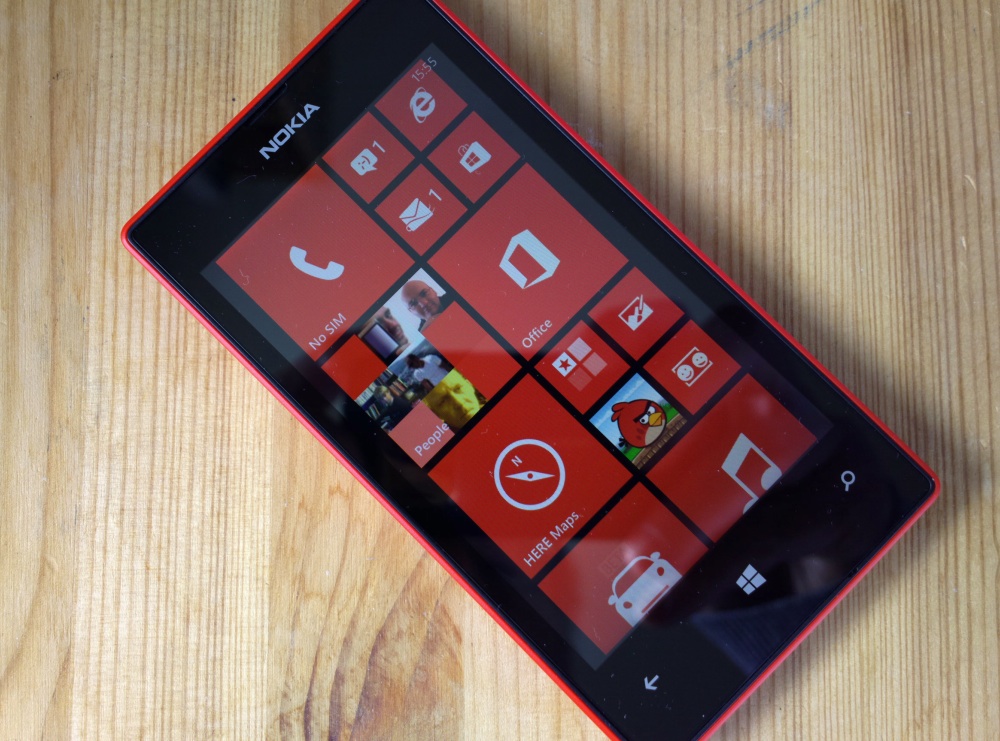 ** prices for pay-as-you-go handsets are comparatively volatile, at least in the UK, depending on which offers and tariffs are being pushed by each network. I've seen the Lumia 520 as low as £79.99 and the 620 as low as £119.99, but as usual if you want the best price then you'll have to do some research and (maybe) have a little patience!