CES is an artificial measure of success. Every twelve months, manufacturers from around the world have to down tools and engage in a game of 'show and tell' with the world's press (and each other). They need to work out what will continue to portray them as innovators, what is the current 'with-it' technology and buzzwords to lean on, put it all together with a solid media strategy, and most of all make sure that they are seen as being current.
If you were to look at the news coming out of CES you would be forgiven for saying that Windows Phone as a modern operating system does not exist.
Sure, tucked away in the halls is the Nokia stand with the Lumia 1520 on display (backed up by the Lumia 2520 Windows tablet), and Microsoft has sent out a press release with the Christmas sales number (and very nice they are too), but in the world of CES these items are 'old'. CES is about looking forward, portraying a healthy set of ideas, hardware, and vision. It's about communicating messages and missions. It's about being on show, being happy to go on show, and being proud of your work.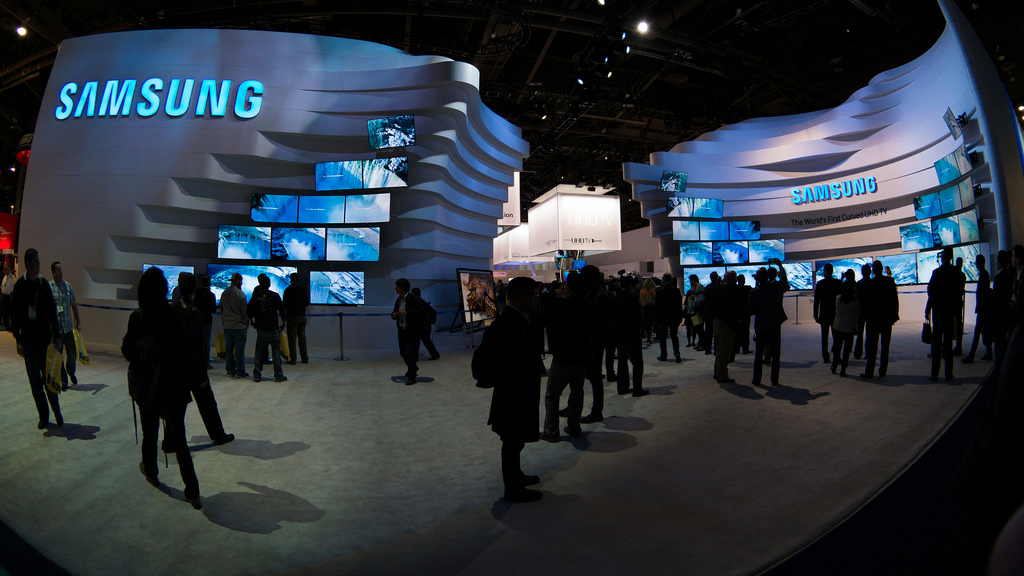 Let's play the new game of "Spot the Windows Phone" (picture: Nan Palmero, cc Flickr)
I'm sure the legal team working on the acquisition of Nokia's Devices and Services division by Microsoft would say that it's not possible to put anything out on show because of the sale and purchase (depending on the company viewpoint) but that's convenient cover. If there was no sale (and normal etiquette is that companies proceed with business as if there was no sale, or the sale would fail) then that what we're seeing at CES is what would always have been on show at CES, deal or no deal.
This might not be the month for Nokia to announce a new handset, but neither is it the time to launch the Galaxy S5, yet Samsung's (alleged) flagship handset managed to get into the newspapers. And if you did decide to go with the CES timetable then you can get some great press, a potential 'Best in Show' award, and give your product a solid foundation for success. I'm talking about the Sony Xperia Z1 Compact here, with the Japanese company putting high-end specs in a small footprint Android device. Can't think why I would like that idea...
Even if we give Nokia a bye through to the next round, what happened to Samsung? What happened to HTC or Huawei? Where are all the Windows Phone 8 handsets? If the manufacturers who are already working and committed (in their own way) to the platform cannot step up and offer something running Windows Phone, why should anyone care about the OS?
Just because the handset manufacturers are not at CES does not mean you cannot have a presence. Apple ducked out of CES many years ago, but the strong reliance on iOS devices by third-party peripheral and accessory manufacturers meant that the iPhone (especially) has a huge presence on the show floor. Just as Google can rely on the Android handset manufacturers to show up with their new handsets and carry the flag, Apple can stay at home in Cupertino knowing that there will be a fleet of pogo-ing French robots, connected wristwatches, fitness tracking bands, and NFC connected mugs of coffee that happily talk to their platform (with some Android connectivity as well, but mostly iOS).
Again, Windows Phone is not on the radar of anyone who is ready to show off something cool and forward-looking in the city of digital sin.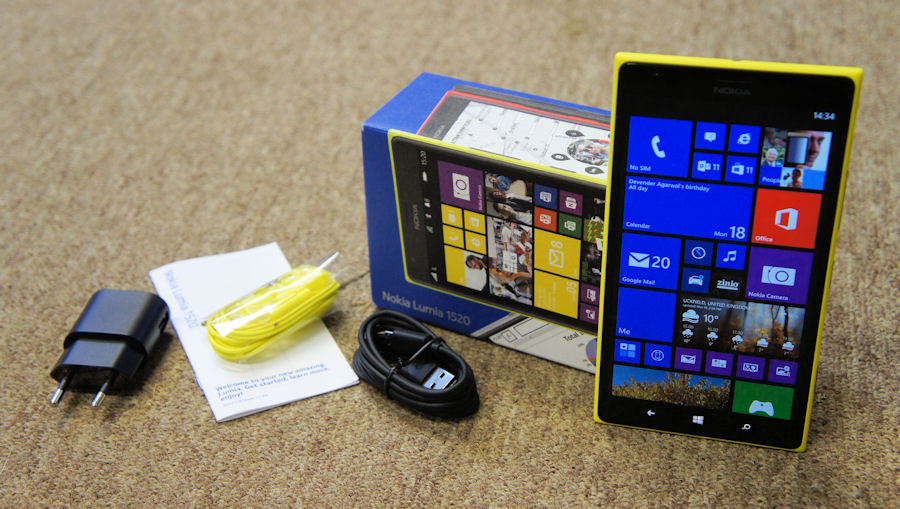 The Nokia 1520 in its retail packaging
We're only half-way through the second week of 2014, and Microsoft's biggest challenge of the year is already laid out bare. They need to... be cool. They need to have Windows Phone in a position that manufacturers, partners and the public all want to be associated with the mobile platform. They need to be open with peripheral and accessory designers to have them consider Windows Phone for their projects. And they need to have a bit more swagger, belief, and 'attaboy, now go get them' attitude.
That's what I wanted to see in Las Vegas. That's what could have made me feel confident about the future of Windows Phone, even though the start of 2014 is going to be a bit of a rollercoaster. That would have been a good step for Microsoft to carry on community building with Windows Phone.
Now it's just one more missed opportunity.
Rafe's Thought:
There was lot less mobile news out of CES than in previous years, but on the issue of accessories there's an easy technical answer... Windows Phone doesn't have a mature API set for third party accessories to interact with. Bluetooth LE is on the way, as shown by the Adidas miCoach app, but it's not here yet. As a result, wearables, one of the big themes at CES, is largely missing from the Windows Phone story. But a technical explanation misses the point, such excuses are unacceptable if Windows Phone is to be a competitive smartphone platform.