When it comes to budget Windows Phones, the Lumia range is pretty good, with the new 630 coming in a great sub-£100 price on pay as you go in the UK, for example, while offering a lot for your money. However, I contend that you can do better - quite a bit better, by picking up the year old Lumia 625, widely available for quite a bit less than the new 630 in most markets.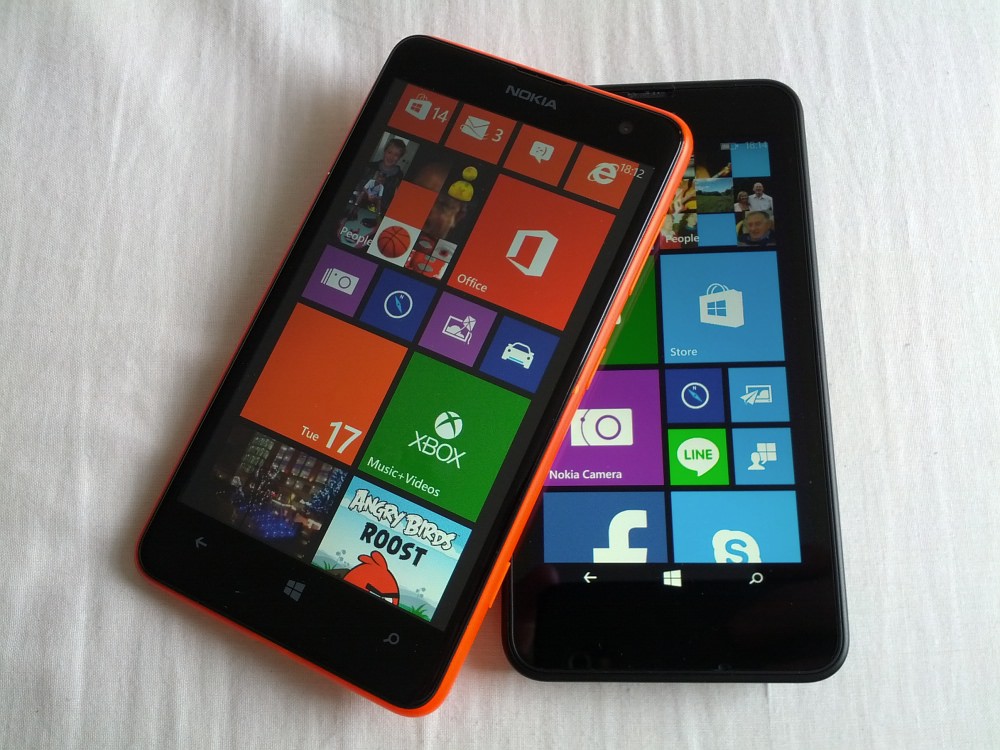 Here's what you need to know, i.e. the bits in the spec tables that are different:
| | | | |
| --- | --- | --- | --- |
| Attribute | Lumia 625 | Lumia 630 | Comments |
| Screen size (diagonal, inches) | 4.7" | 4.5" | In fact, the difference in screen sizes (for not that different a form factor) is more significant, since the 4.5" also includes a quarter of an inch for the compulsory virtual controls. |
| Screen resolution | 480 x 800 | 480 x 854 | The extra pixels are used, effectively, for the virtual Windows Phone controls. |
| Screen technology | LCD | LCD with anti-reflection lamination | Note that, as per my editorial, I'm not calling the 630's screen ClearBlack Display, since it doesn't deserve the term. In practice, the 630's screen is better outdoors than the 625 from some angles, while from others there really isn't much difference, as shown below. |
| Weight | 159g | 134g | 25g difference is significant, but it's personal preference as to which is better - they both feel good in the hand. |
| Controls | Capacitive | Virtual | The advantage of capacitive controls, of course, is that you get to use all the screen for content, i.e. there's no wasted bezel at the bottom of the phone face. Definitely another point in the 625's favour. |
| Connectivity | 4G (LTE) | 3G only | The 625 was the first budget Windows Phone to have 4G, I believe, and, a year later, the 630 ships without it. Yes, some 630 variants (with different model numbers) in other markets have 4G shoehorned in, but this doesn't help the Western market device here. |
| Light sensor | Ambient | none | Making a surprising difference, the absence of a light sensor means that there's no 'Auto brightness' feature in the Lumia 630. In contrast, as on most other smartphones, the 625's screen auto-dims and brightnens, according to conditions. |
| Video capture | 1080p | 720p | Don't expect too much from either device, but the higher resolution capture might be important to some, on the 625. |
| Camera flash/video light | LED | none | Not having a flash for the camera on the 630 is a little odd. Yes, LED-lit photos rarely come out well, but every little helps in the evening and indoors. Plus you get to use the LED for torch duties, with the appropriate utility. |
| Front facing camera | Yes | none | Another bizarre omission on the 630, the 625's front facing camera is great for Skype video calls. And er.... selfies! |
| Camera shutter button | Yes | none | Not just useful for taking photos (with a full two-stage focus action), this button on the Lumia 625 also can be long pressed, to launch your chosen camera application while removing the phone from your pocket, for example. |
| Battery | 2000mAh (integral) | 1830mAh (removeable) | Pros and cons here, of course, with higher capacity also coming with the caveat that you can't replace it. |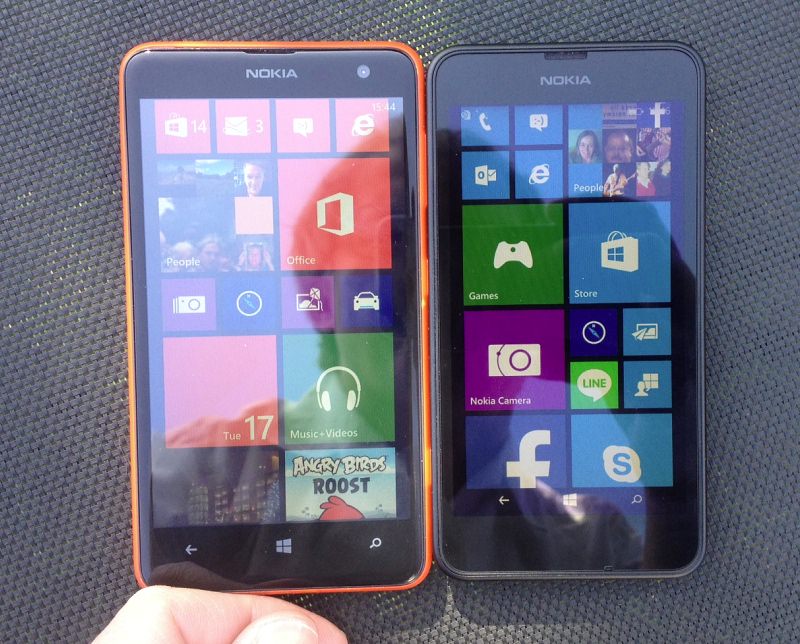 A scan down my makeshift 'differences' table shows pretty clearly that the 625 outguns the 630 in almost every department. Hand me both smartphones and ask me to pick one and I'd take the 625 like a shot. Add in that it's now cheaper and the deal really is sealed.
And yes, I know that the 630 has a newer Snapdragon chipset inside - but it makes no difference whatsoever to features or user experience. (RAM and capacity are the same, of course, not being listed above.)
Of course, the 630's price will also drop - we may see it being sold at £59.95 on pay as you go in the UK before the end of 2014, changing the equations again (though at that price, there really is nowhere for a potential '530' to appear!)
_______________
What then can we conclude in all this? That Microsoft and Nokia have dropped the ball with the Lumia 630? Not really - the 630 remains great value for money. But, over and above that, the 625 is now even better value for money and worth seeking out at the price quoted above. With a year old device, most shops and operators around the world will now be selling the 625 off cheaply, SIM-free and on pay as you go, and the 625 makes a cracking beginner's (or backup, perhaps?) smartphone. Seek one out, if you can!