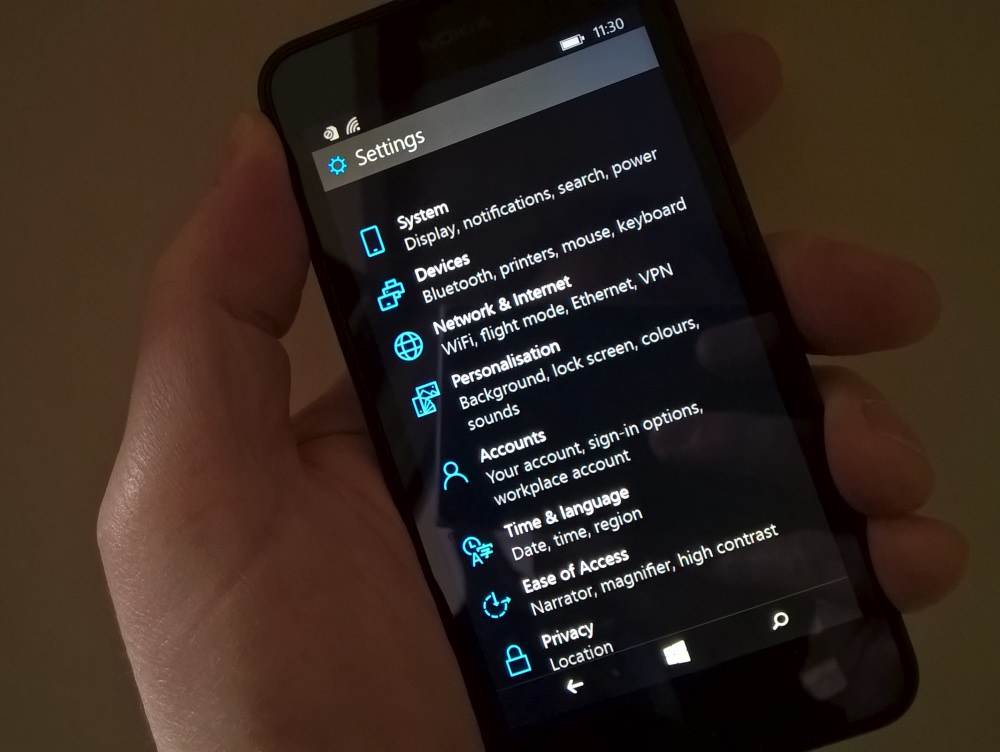 Shown above is the Windows 10 Technical Preview running on the editorial Lumia 630 - it runs well on the whole, but there a lot of holes and known omissions. Now, cynics might say that Windows Phone has always been full of holes and omissions - and they have a point. But the Windows 10 Insider programme has given enthusiasts access to something that is an order of magnitude more incomplete. Note that I'm not one of those saying 'It's so buggy!' and generally complaining - what I am saying is that Microsoft shouldn't have released it at all.
Now, please hear me, I've been a developer myself in the past, I've been an alpha and beta tester for numerous products, so I have some experience here.
Microsoft lists a raft of omissions, known issues, bugs and other quirks on its main Insiders launch page - together with workarounds where appropriate. Gulp. And this is a build that's now 100% open to the public, to anyone who wants to sacrifice a non-critical compatible Windows Phone and join the 'Insiders' programme. There's no vetting, no approval, no NDA, just a form to tick on a web page and then you're into downloading what's clearly an alpha version of Windows 10 for phones.
It's at this point that it's worth thinking about what 'alpha' and 'beta' mean in terms of completeness and what testing of each hopes to accomplish. From Wikipedia:
Alpha testing is simulated or actual operational testing by potential users/customers or an independent test team at the developers' site. Alpha testing is often employed for off-the-shelf software as a form of internal acceptance testing, before the software goes to beta testing.

Beta testing comes after alpha testing and can be considered a form of external user acceptance testing. Versions of the software, known as beta versions, are released to a limited audience outside of the programming team. The software is released to groups of people so that further testing can ensure the product has few faults or bugs. Sometimes, beta versions are made available to the open public to increase the feedback field to a maximal number of future users.[cita

To put it another way, when a product (even an OS) is early in development, where there are big holes that you could drive a truck through, when there are pages and pages of known issues (sound familiar?) the last thing you want to do is let the great unwashed loose on it. At this alpha stage, you're looking for feedback on design and features, sure (and this was Microsoft's gamble), but what you'll mainly get back from end users across the world are complaints at things that don't work yet, duplicated by a million as everyone discovers the same holes and issues that Microsoft knew about already. This is why alpha testing is always done with a small group of trusted and experienced testers, who know what to look for, what to comment on and - most importantly - what not to comment on (because it's obviously unfinished).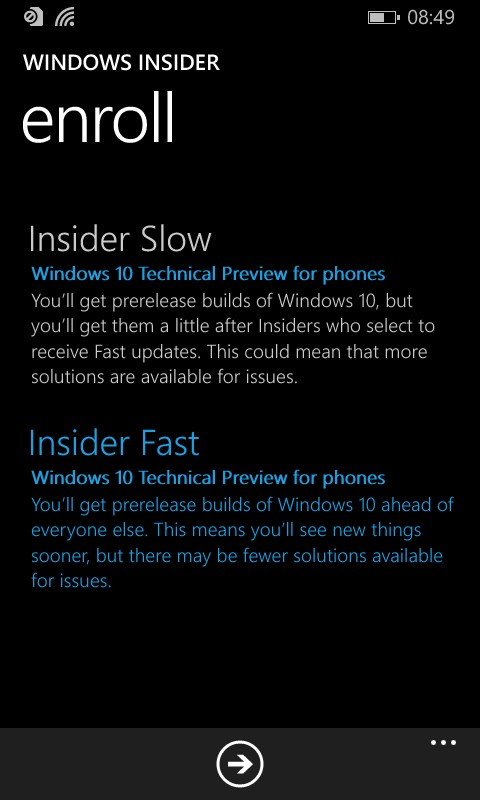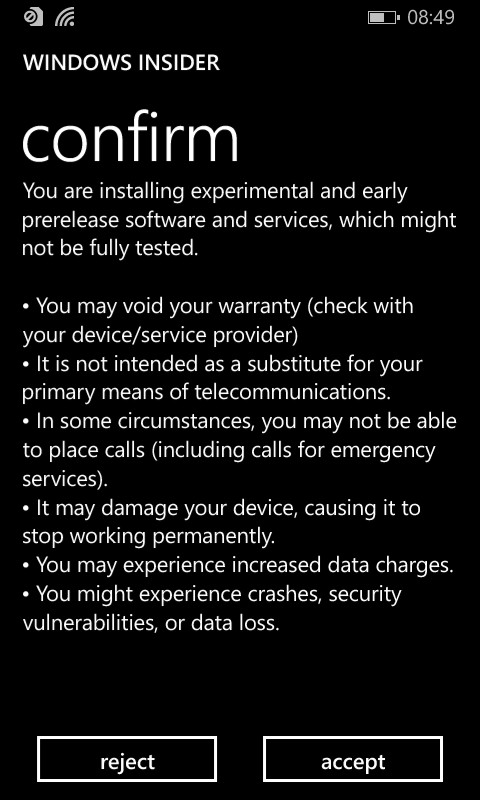 What any developer wants from this alpha stage are useful pointers as to any fundamental mistakes or potential showstoppers. The point at which the public can get involved is beta testing, where the product (in this case Windows 10 for phones) is feature complete and the developer is looking for bug reports and incompatibilities, things to fix and tidy up. Here's where geeks across the world can hammer the product/OS and populate the developer's boards with bugs that the developer didn't already know about and which can then get fixed.
The genie's out of the bottle now, of course. I do wonder whether Microsoft will live to regret it. Of course, quite apart from the issue of finding and fixing problems, of filling in holes, etc. and putting aside the manpower and effort needed to stay on top of the Insider programme, there may also be a strategic element to all this.
Android 5.0 is rolling out now, iOS 8 is still quite new and being rapidly iterated on and the Windows Phone world is barely seen as 'keeping up' with Lumia Denim/8.1 Update 1. Microsoft's overarching vision of a world with a single OS that runs on PCs, tablets and phones is not going to fully come to fruition until the Autumn and maybe the company was worried that this might all come too late for the mobile side of things. Would commentators and journalists have written off Windows Phone by then? I don't think so, but maybe every month was seen as critical, which is why access was given to the public at this early alpha stage, to keep the 'vision' fresh ("Hey, Windows 10 is rolling out!" - something which I've heard lots of people say in the last 24 hours!) and to demonstrate to the media that Windows 10 is 'do-able'?
Comments welcome - do you agree that Windows 10 on phones should have been kept away from the great unwashed until it was at least feature complete?