On the Microsoft stands at MWC 2015, the Lumia 640 and 640 XL were running a build of Windows Phone 8.1 that hadn't been seen before: 8.10.15116.x - the previous highest I'd seen had been on the recent Denim update to most Nokia flagships, at 8.10.14226.x - so that bump up into the 15,000s seems to be indicative of Windows Phone 8.1 Update 2.
There had been some doubt as to whether this update would happen at all - perhaps Windows 10 would be ready in time and handsets could move directly to that? In practice, anyone who's played with the Insider Technical Preview knows that Windows 10 for phones is a long way from even being in 'beta' quality - my guess is still an August/September release date for this, so there certainly is time for a less major update in between that and the current Update 1/Denim.
So, with hat tips to WMPU and WC, among other sources, what's actually in Windows Phone 8.1 Update 2, over and above what we have in Update 1?
A big update to the Bluetooth Stack, adding MAP, HID 1.1, HOGP and Absolute Volume Control support. That HID profile is the most interesting, since it will enable the use of Bluetooth keyboards at long last. MAP stands for Message Access Protocol, and will aid smart watch integration with Windows Phone messaging, while HOGP will help with a variety of other modern accessories.

A big revamp of the Settings application and hierarchy, with everything grouped as appropriate, searchable and hyperlinked - it's not quite the same as Settings under Windows 10, though it's along the same lines.



Staying with Settings, you can now 'pin to start' any individual setting, for quicker access.

Also in Settings, there's no longer a (confusing?) separate list for 'application settings' - everything's in the same hierarchy.

Application permissions - you can now customise which Windows Phone sub-systems can be accessed by each application. This is well beyond normal user territory, but should be useful for troubleshooting a problem, at least.

Support for Cortana in more regions and languages
There will be more, of course, including evolutionary tweaks to the supplied Office and Camera clients, I suspect, bringing everything into line with Microsoft software on other platforms and on its own upcoming Windows 10 - there are still lots of balls to line up, as it were. There's no doubt that Update 2 will be a smaller bump in functionality than Update 1, but there's still plenty to look forward to.
The highlight for me will be the HID Bluetooth profile - being able to hook up a Bluetooth keyboard to a smartphone had been a staple on other platforms for over a decade, so it was functionality that had been sadly missing in action on Windows Phone.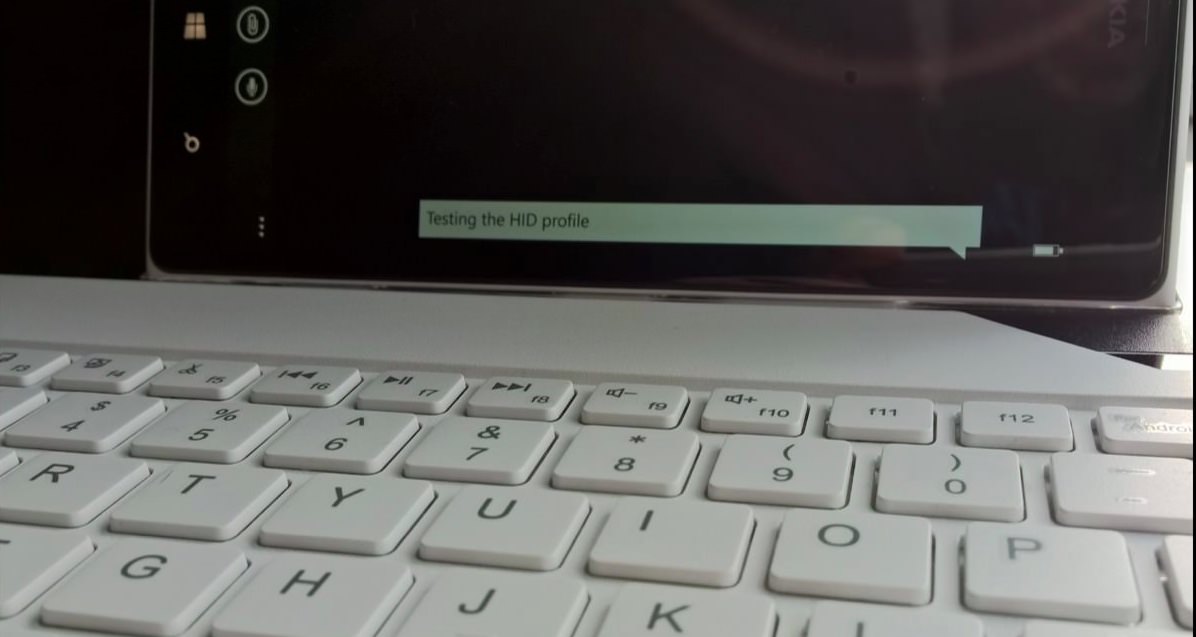 Being able to type on physical keys rather than virtual ones may seem like a trivial gain for a big physical/portability loss, but the benefit is when working with documents, since you don't lose half the screen for the virtual keys - the whole of the display can then be used for content and, especially with large screened devices like the Lumia 1520 and 1320/640 XL, a Bluetooth keyboard almost turns your Windows phone/phablet into a miniature laptop.
One big caveat is that it's not just about the presence of a HID Bluetooth profile - this provides the mechanics of hooking up the keyboard and accepting keystrokes, but the main Windows Phone input routines need to know not to keep popping up the virtual keyboard every time you're in a text field or document. More balls to bring into line for Microsoft, but hopefully it'll all happen when Windows Phone 8.1 Update 2 hits.
PS. Anyone desperate to play with Bluetooth keyboards and Windows Phone before Update 2 might like to note that the profile will also be in Windows 10, of course. It's not in the Insiders preview yet, but I'll bet it's imminent, even if your official list of supported devices isn't complete just yet.