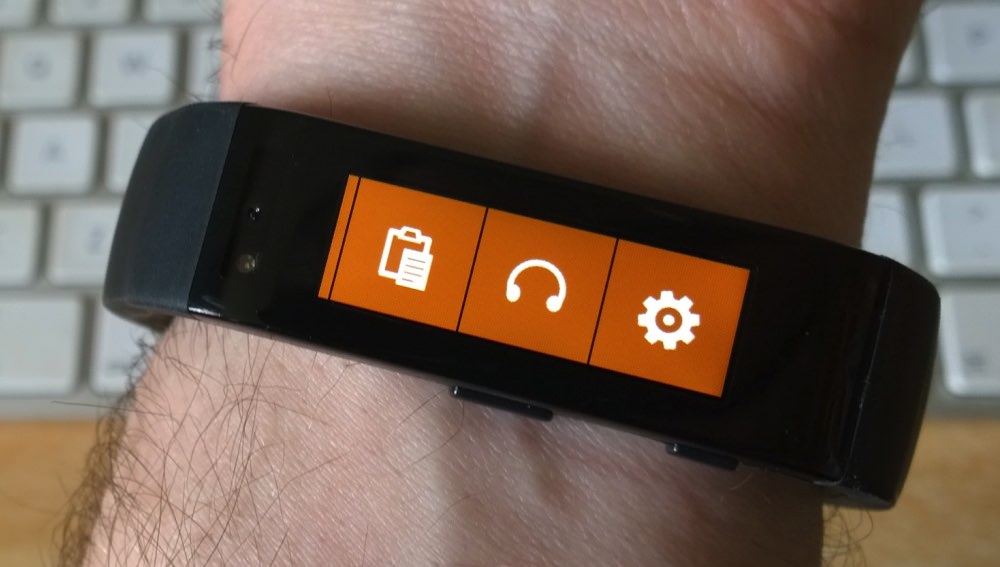 Now, although there's no Store on the Band itself, there are plenty of third party applications on Windows Phone (and on iOS and Android too, of course, though not covered here!) that can liase with the Band's built-in functions and even add extra tiles to the interface.
[Note: I'm finding it impossible to locate these in the web form of the Windows Phone Store. Searching for these applications by name just doesn't work, which is why there are no hyperlinks below. However, if you search for any by name on the phone Store, i.e. on the device, then they'll come right up. Better, just search for "Microsoft Band" and most of them will appear in one list.]
In reverse order, counting down to the most useful(!):
10. Band Pro
Already reviewed by me here, this is all about customising your Band wallpaper, mainly with common logos and graphics, e.g. with (mainly USA) sports team graphics.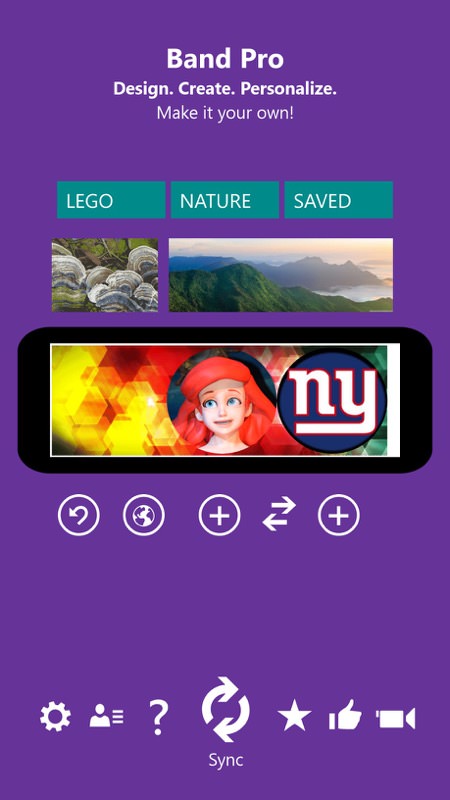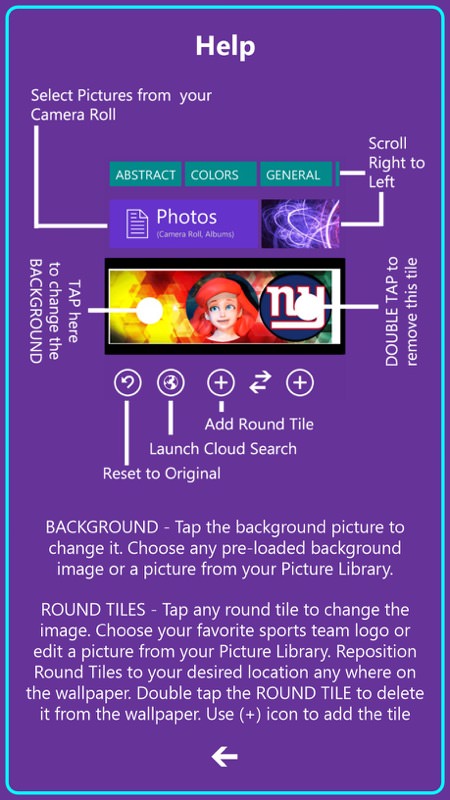 The interface is the main attraction here, being totally custom and quirky, yet strangely cool at the same time.
9. Show My Band
Created by the developer on day 1 of Band SDK availability, this is somewhat limited, but it noteworthy for being incredibly pretty. It breaks out skin contact (yes/no), heart rate, accelerometer values, total steps taken, skin temperature, UV level, and tracker/distance travelled.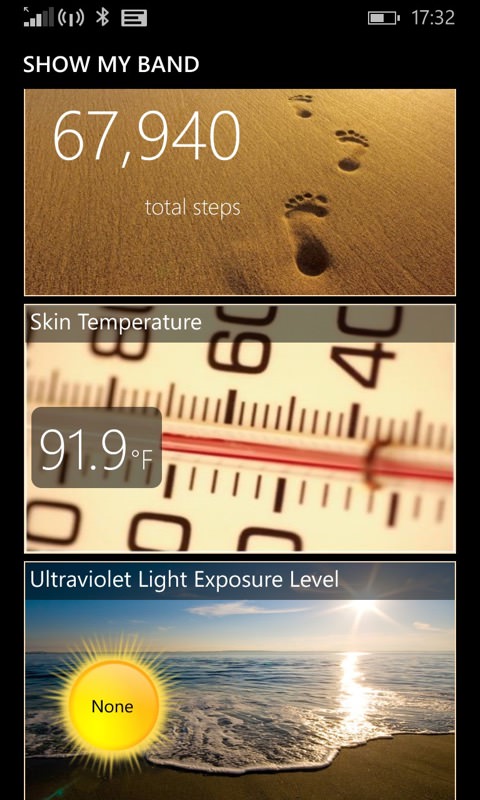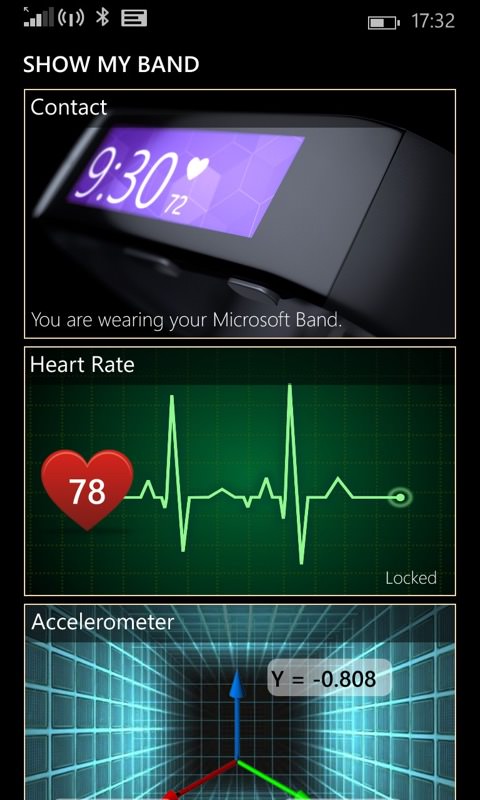 There's plenty of room for a v2 of this, now that even more data is available via the SDK, so worth watching.
8. JamBand
Something of a musical novelty, but fun with (big) kids around, this hooks into your Band's gyros and accelerometers to deliver sound samples via the phone speaker. With volume up and a little misdirection here and there, you can pretend to play air guitar or to wield a light sabre. Oh yes!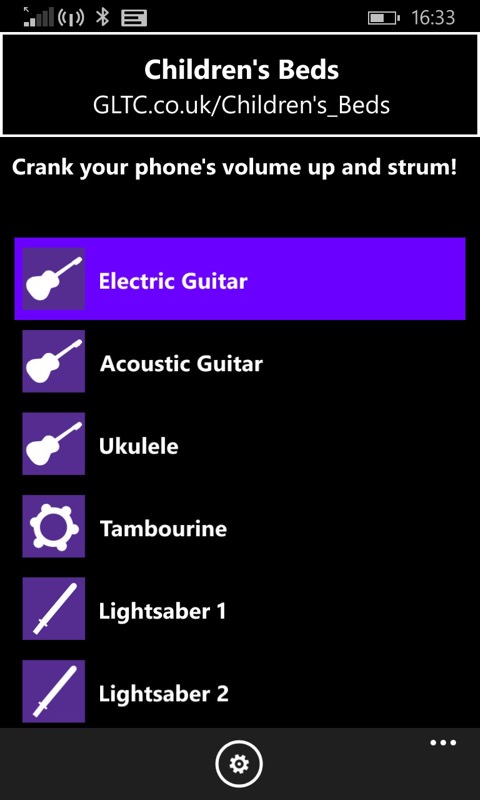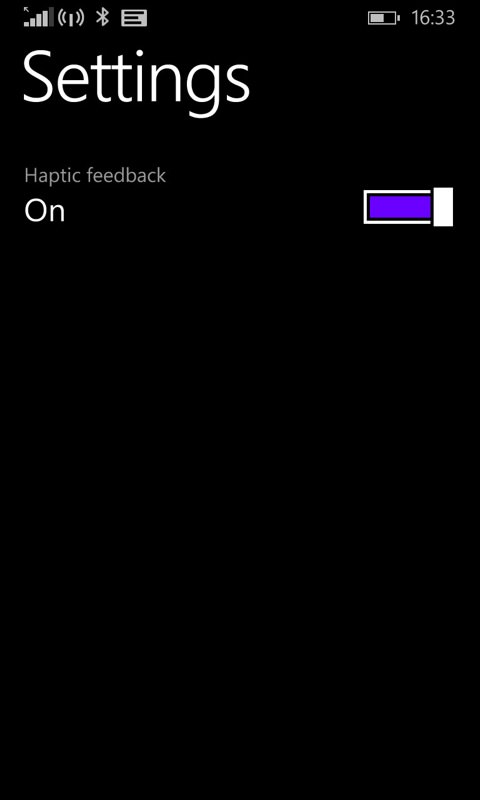 7. Clear My Band
As the name suggests, this is a one-tap utility that clears all notifications from the Microsoft Band. Useful when you come back to the Band after not looking at it for a while, yet you have already dealt with incoming messages and notifications on the phone, one tap and all those numbers go away!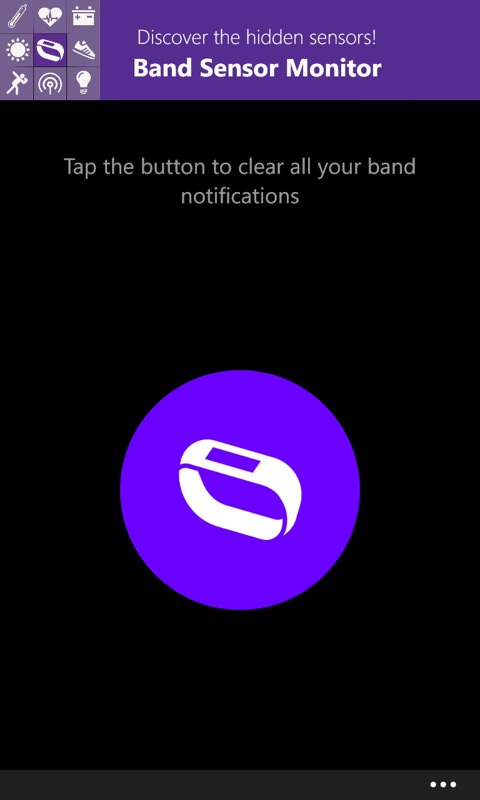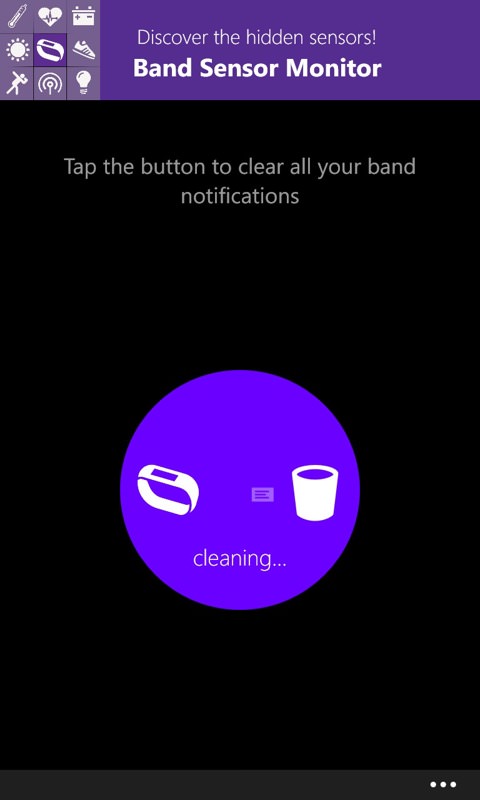 Shipped as a seven day trial.
6. Band Companion
Essentially providing three functions, with a big '+' button to ask the developer to consider more, Band Companion provides:
a remote camera shutter button, mapped to the Action button on the Band. The idea is that you'd have the phone on a tripod or similar and then you'd run back in front of it and do a selfie shot, activated using the Band button. Yes, you could use the timer facility in Lumia Camera or similar, but this is another photo possibility.
Battery status, in terms of volts and percentage, with the option to show this overlaid on the Band home screen too (in a choice of four positions), updated every so often in the background.
Send notes, any text of your choice can be brought up in a new Notes tile on the Band - or indeed under the notification tile, etc. The use case here is text that you need available without having to keep taking out your phone, e.g. a shopping list.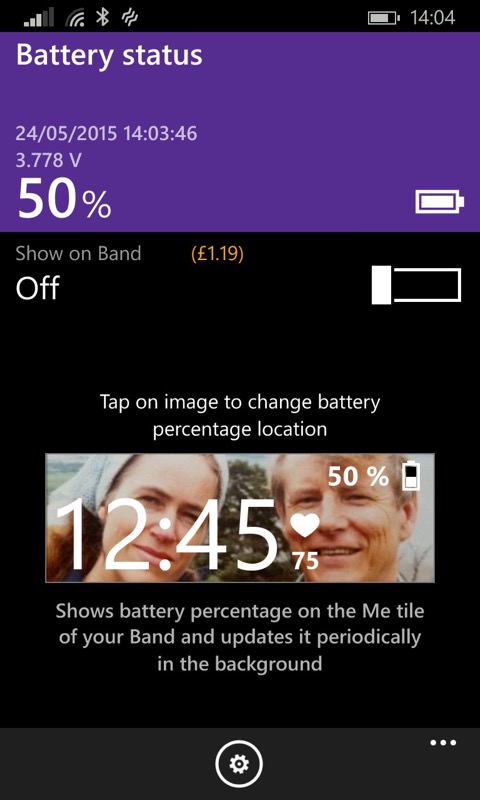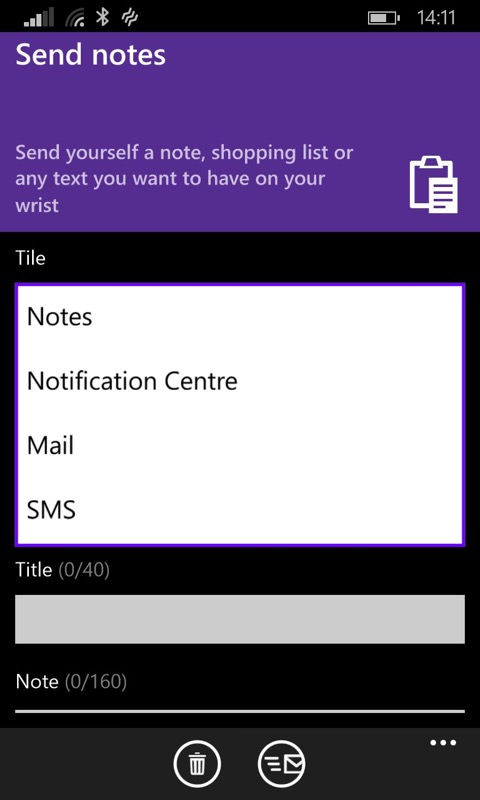 Interestingly, the last two functions are tied to in-app purchases, though each are one time payments of only £1/$1 (or so), so fair enough.
5. Band Sensor Monitor
One for techies, certainly, this opens up all the Microsoft Band's sensors, giving actual real time readouts, as shown in the screenshots here. Impressively, tapping any of these brings up real time and historical data, though there's no way to share or archive it (yet).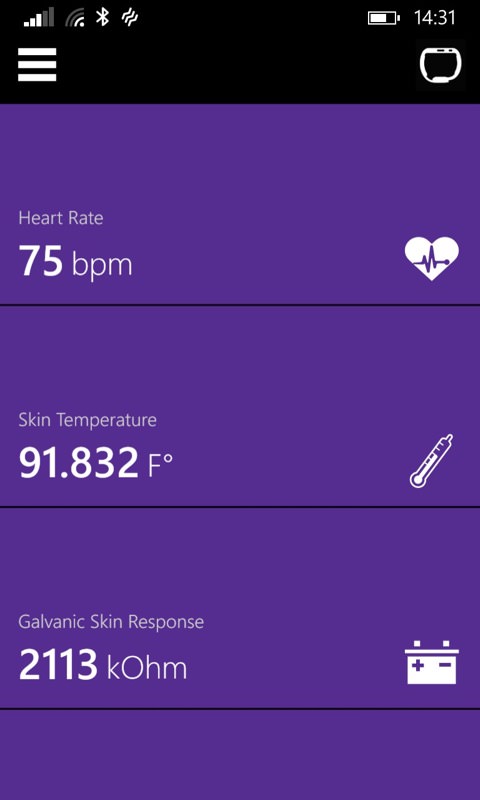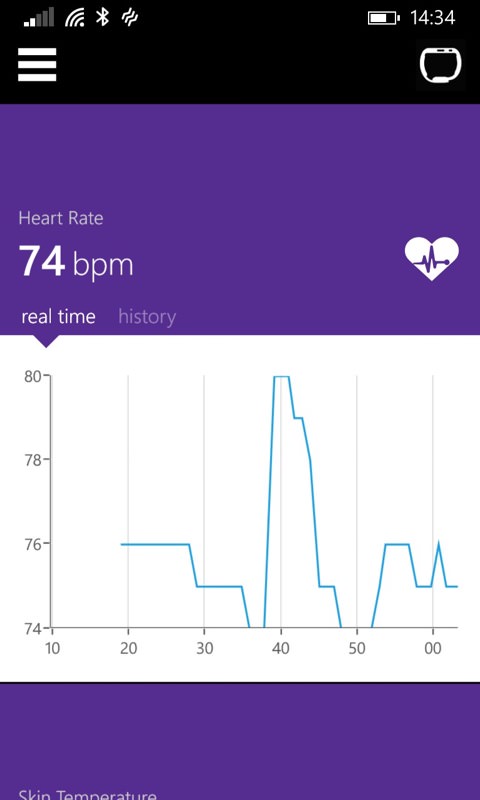 This utility stays connected and with the phone screen on all the time, being a real time monitor, so it's not recommended you use it for long periods, of course. Who would use it? A geek wanting to see what the sensors are chucking out, perhaps? Band Sensor Monitor has a seven day trial, thereafter it's a £1.49 purchase for further use.
4. Pimp My Band
Focussed on cosmetics, this allows you to change your wallpaper on the Band in various ways, including the Bing image of the day - though you have to enter the application to refresh this manually, unfortunately. There's also access to numerous theme options, right down to choosing different shades of each colour according to each (Band) tile's state.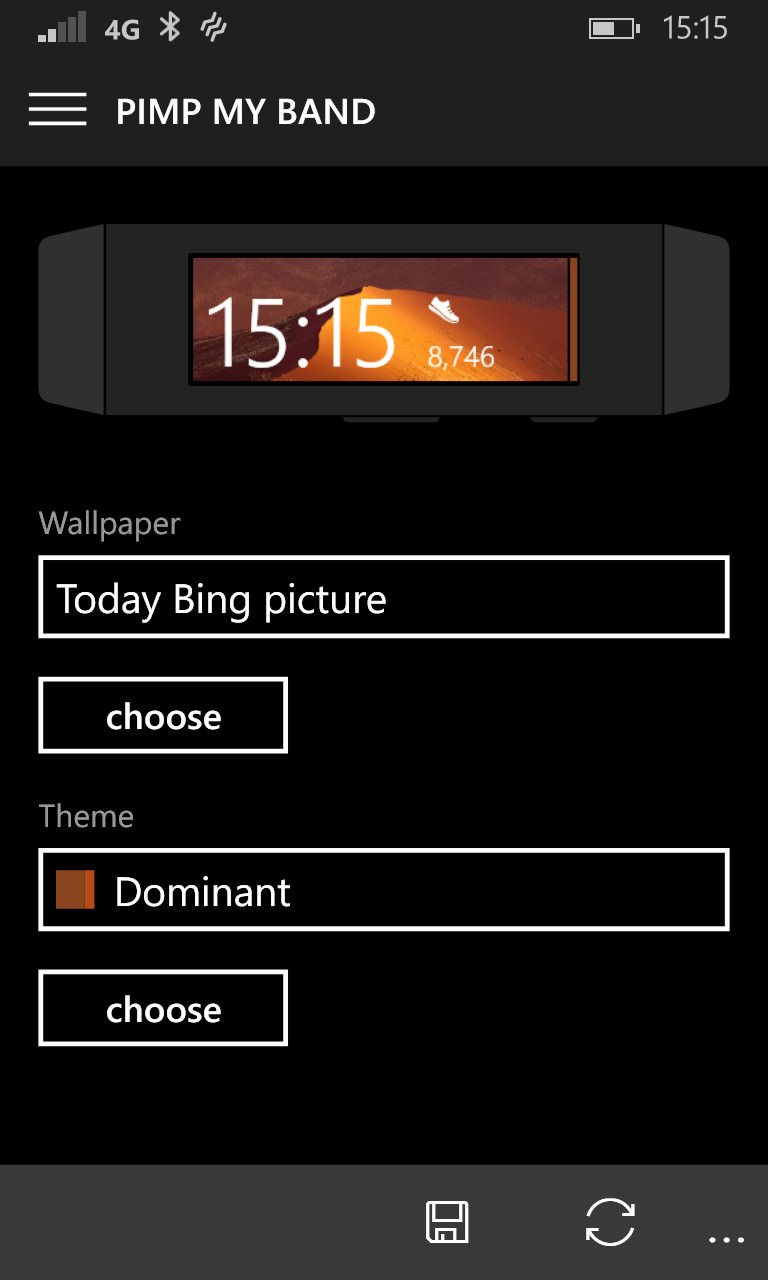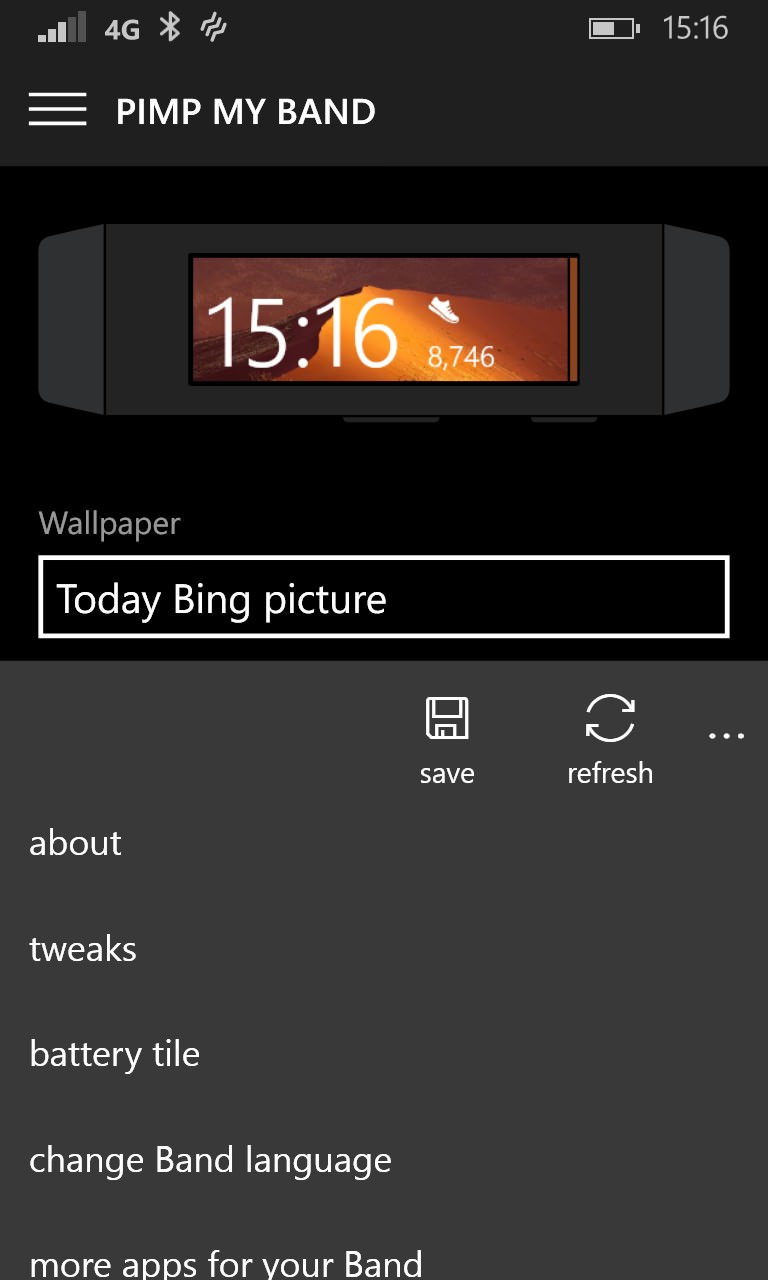 Finally, there's a Band battery state live tile, updated 'every time you unlock your phone' - which shoud be good enough? Interestingly, Pimp My Band is implemented in 'Windows 10' UI elements, so appears to be looking well ahead of the curve.
3. Find My Band
As the name suggests, using this utility makes the Microsoft Band flash and vibrate, giving you a chance of finding it in a quietish and/or darkish room. We all take our Bands off from time to time, to give the wrist a rest, so this is a useful little extra to make sure you can find the accessory again!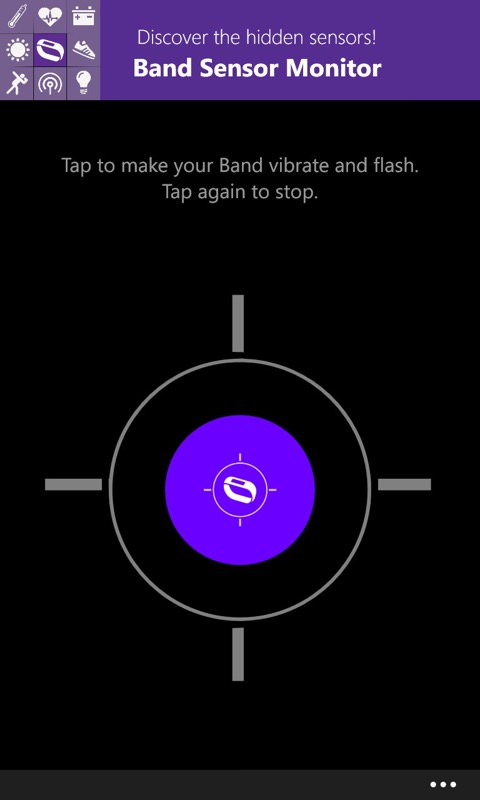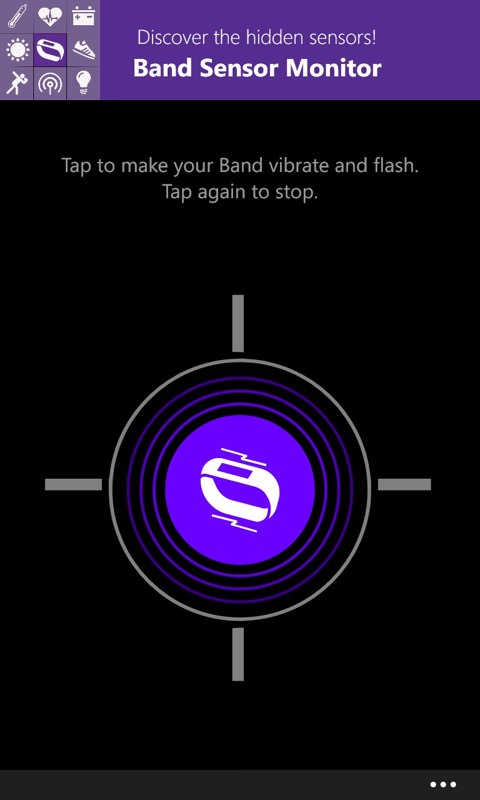 2. Torch for Band
As the name suggests, turns the Band's display all white and lets it act as a (pale) emergency torch. Caveats galore, of course - you have to keep tapping the display every few seconds to keep it lit and you have to live on maximum brightness for best effect. And even then you can only see things a few inches away.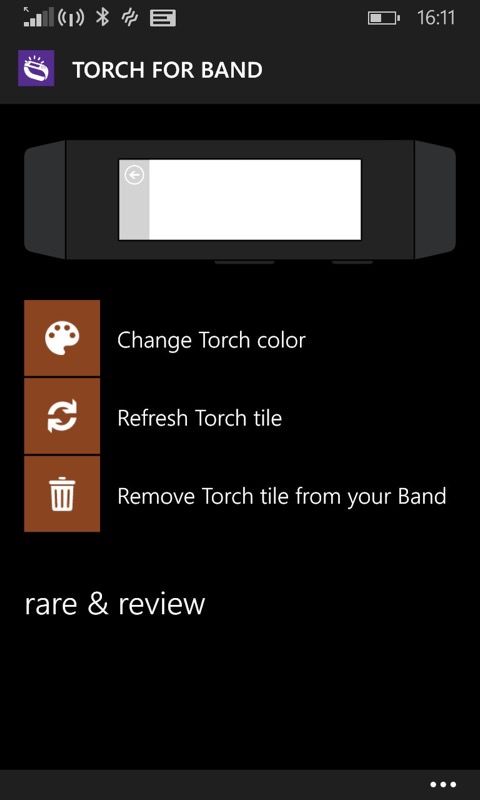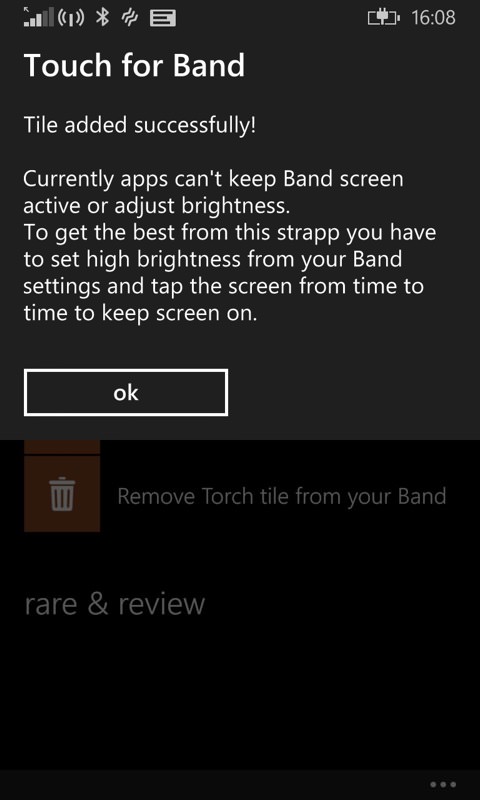 Still, for finding a lock or emergency fuse box in the dark, this might just save the day? And it's free.
1. Music Band
With no music control built-in by Microsoft, this is a rather interesting little (beta) third party fill-in utility. Putting a new tile on your Band, tapping through gives you play/pause/fwd/back control, as you'd expect from any self respecting wearable. The downside? You're using the Music Band application on the phone to play music, not Xbox Music, so there's a 'scanning' phase when first launched (and, oddly, doesn't seem to be a way to force a scan thereafter), which takes a few minutes.
Also, the interface, both on the phone for selecting music, and on the watch with non-functioning side responses, is appallingly early and buggy. But at least it's a way forwards.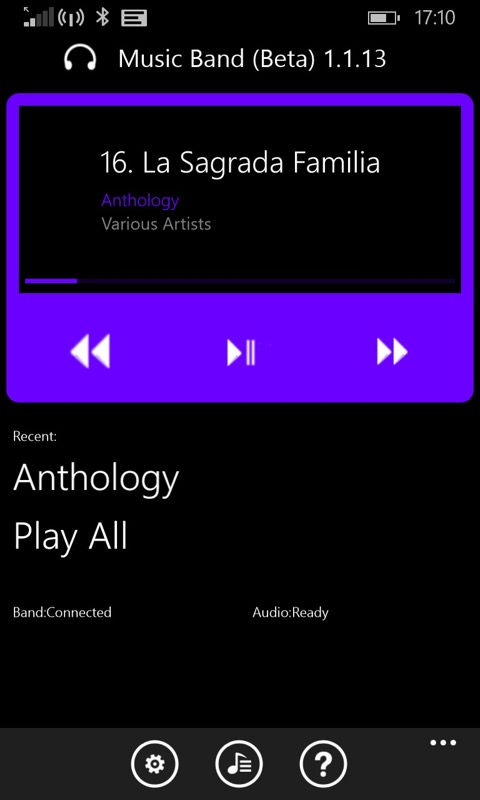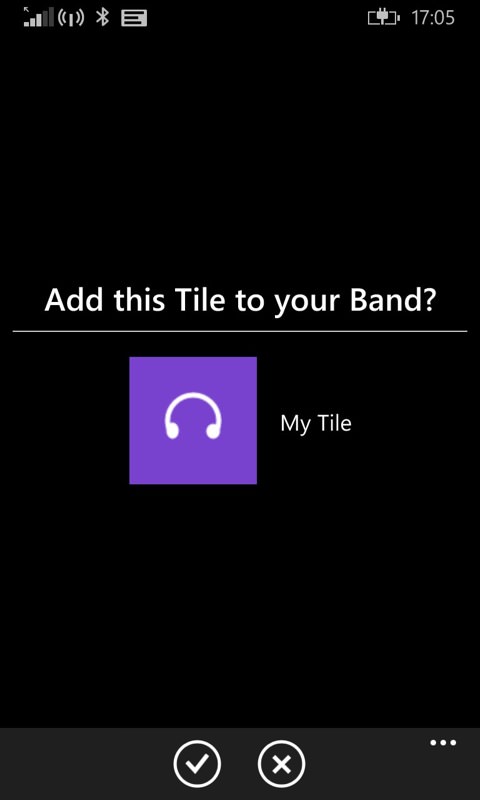 By promoting Music Band here, I can only hope for further development, at least until Microsoft gets its own Band software suite together a little better.
________________
Of course, there's also the ubiquitous Microsoft Health(!), central to any Band experience. Plus lots more applications to come through 2015, now that the Band SDK is out and being used to good purpose. Watch this space!